I've asked friends for topics that might be of interest to all of you and someone sent me a doozy last week: What should one wear to a swank cookout/pool party hosted by the boss for the whole office?
What. The. Beans.
First things first, let's assign blame. Is it fair to say that only a man could have conceived of an idea this terrible? Swimsuits and co-workers? I think so.[1] The friend who posed the question disclosed that she did not relish the idea of wearing a bathing suit to a company gathering. For the record, she is very beautiful and has a lovely figure, but she is modest and would like to maintain certain boundaries in her professional life. To me — ultra-modest, notwithstanding my willingness to feature pictures of myself every other day on this blog — the idea of an office swimming party was abhorrent, but I decided to run it by a friend who grew up in Southern California and, by her own description, spent much of her youth in a bikini. Her reaction: "The very idea is beyond horrifying."


This professional conundrum makes one yearn for bygone eras, doesn't it? Not really. While Victorian women had the perfect ensembles to wear to office pool parties, they had neither offices nor pools.
What about
the burqini
? It
is
a thing.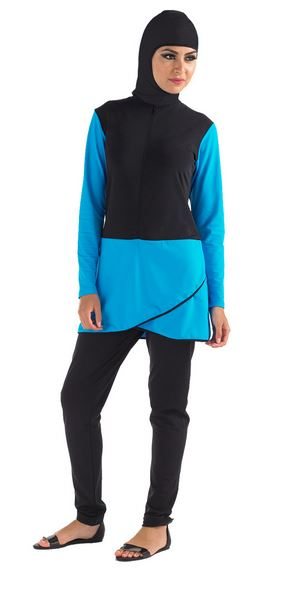 When I saw the burqini, it immediately made me think of Cathy Freeman. Who is Cathy Freeman? She may not be a household name world-wide, but my readers Down Under surely know.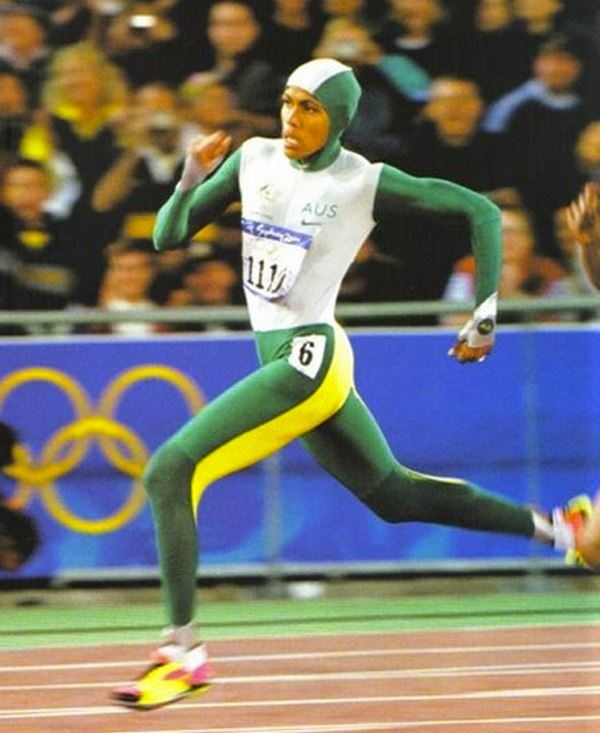 The burqini certainly provides coverage, but at a suburban pool party would prompt a lot of conversations — conversations that would not become more agreeable and interesting to you as the day wore on.
So I say: Forget the swimming! Wear a sundress or a maxidress with flat, colorful sandals and crush your colleagues in competitive eating and gentle lawn sports. You could also go sporty, and wear a jersey dress with colorful Supergas.
And in the spirit of the festive occasion, as well as obesiance to the heat, I am going to lift my usual restrictions on the showing of skin to declare that the dress may (even should) be more bare than your work-wear. By this, I mean a dress with one of the following necklines: strapless, halter, one-shouldered, spaghetti straps or a deep scoop, square or v-neck that shows a little decolletage! Or, if the dress has a high round or v-neck, it could feature a low or cut-out back.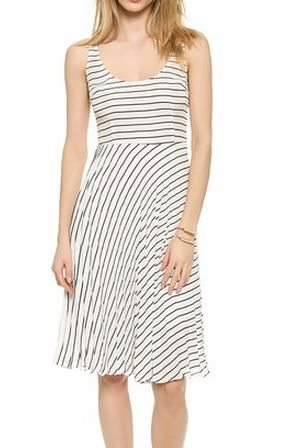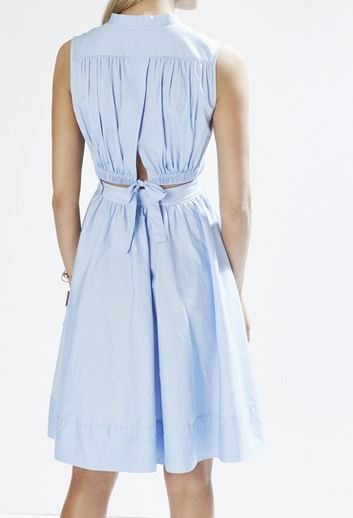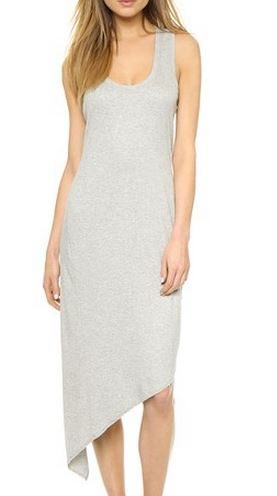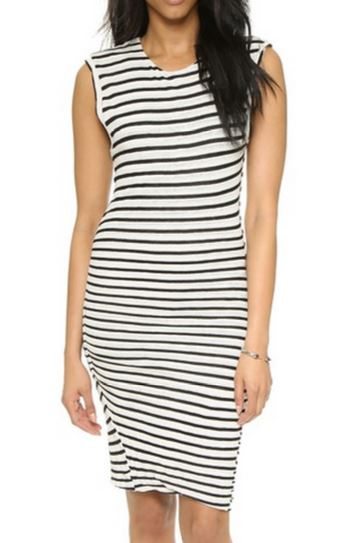 My husband was checking this post out and said, "Super Gas?" To dispel confusion: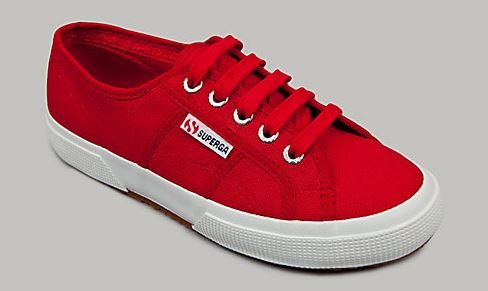 Choose one aspect of daring — but not all. If the skirt is short (i.e., around knee length), it should be a-line or full so that you can comfortably swing a bat (at a ball or pinata) or participate in lawn games. If the skirt is long, it should be straight, but slit. If you don't want to wear a dress, pair a top that follows the guidelines provided above with pants. Don't forget a jaunty hat!
And, of course, if you hear the words "pool party" and head to the garage to check the condition of your inflatable raft — disregard all of the above. Marco! Polo!