When I found myself in possession of an unexpected (i.e., unbudgeted) windfall, my thoughts tend to drift toward jewels . . .



Not jewels like these.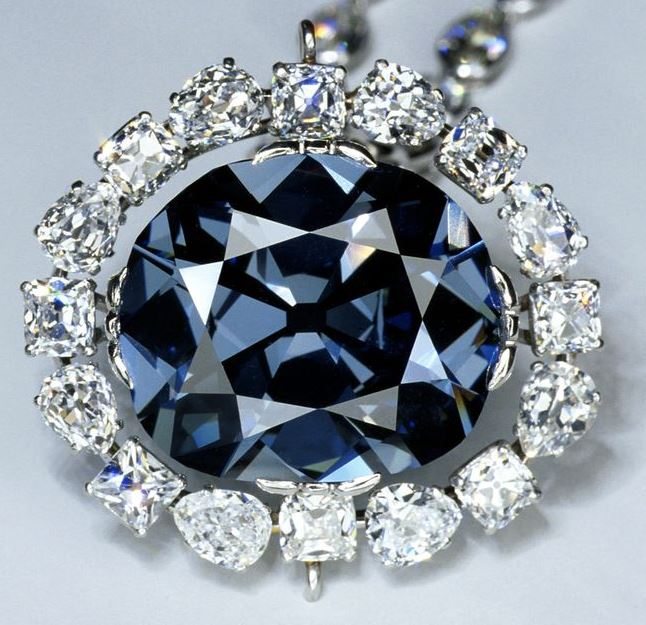 I don't live in the realm of precious jewelry, by which I mean pieces made of precious metals and precious stones that cost thousands of dollars. My interest is designer jewelry made of some precious metals and semi-precious stones and unique pieces by independent artists. I think of these acquisitions as investment pieces. To be clear: they aren't financial investments. Jewelry is illiquid and, when bought at retail, has poor resale value. The investment relates to a cost (not insubstantial) that is justified by longevity; I intend to wear these pieces for decades.


You may remember that I made some noise a few months ago about looking for a pearl necklace?

Look at the one I found.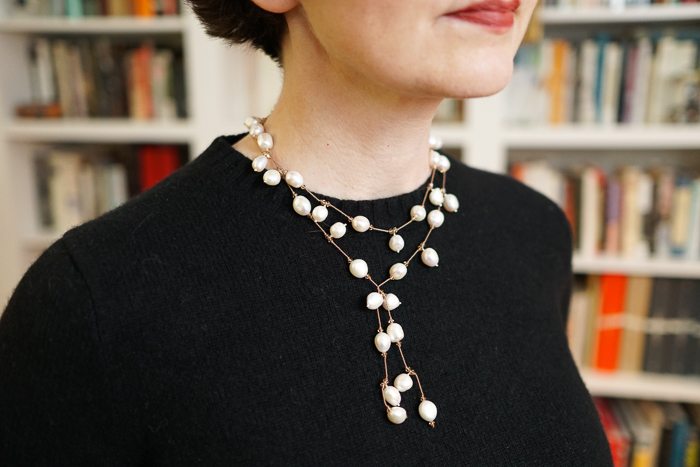 These freshwater pearls are strung on a taupe, silk cord. Tiny Swarovski crystals are placed at regular intervals on the strand; they catch the light but are otherwise almost invisible. The necklace is lariat style, which means it's one long strand with no clasp. I've wound the strand around my neck twice and then wound one end around the other to fasten it. The overall effect is both ethereal and modern.
I've also been coveting these beautiful brooches from
Galerie Noel Guyomarc'h
.
The workmanship in these pieces is so beautiful and there is something very satisfying about supporting the work of independent artists who create one-of-a-kind pieces.
I wrote to Mr. Guyomarc'h to inquire about the dimensions and weight of each piece, which I have listed above. I love brooches — particularly large ones — but weight is an important consideration; if a brooch is too heavy, it's hard to wear. The measurements in grams didn't resonate with me (as an American), so I converted the grams to ounces and then realized I don't
really
know what an ounce feels like, either. So I attempted to approximate the various weights . . . by holding a partially eaten chocolate bar. The process started so scientifically . . .
I ordered one brooch on approval — meaning, I've paid for it, but may return it if I find, when it arrives, that it isn't quite what I imagined. A photo only tells one so much.

In case you are wondering about the chocolate bar, it looked like this.

It was insanely delicious.
So tell me: Under what circumstances do you splurge-out on a piece of jewelry for yourself?