I am on vacation and facing a quandary. I didn't take photos for new posts before leaving Washington and I didn't bring any business casual clothes on vacation with me, so I have nothing to post.

Unless I post vacation pictures.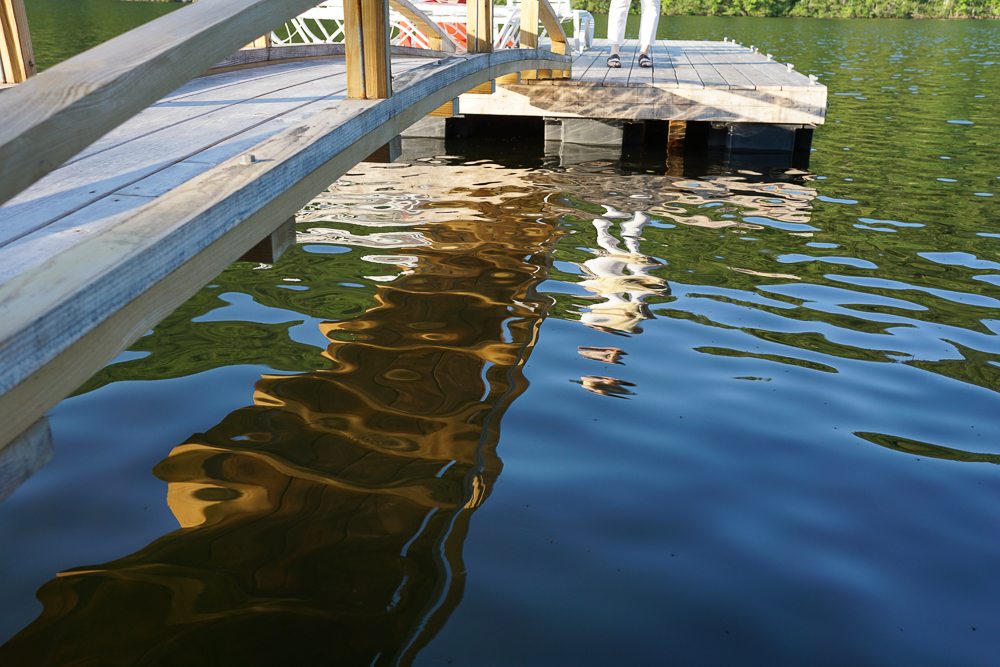 I leave you to decide which is more unbearable: no post or vacation picture posts.


This year, I packed:
three jackets (white, army green, denim)
four pairs of pants (white, two khaki, army green)
four sleeveless tops (chambray, red linen, yellow gingham, baby blue poplin)
two poplin sundresses (navy gingham, grey striped)
two sweaters (off-white cotton, sky blue cashmere)
a stack of white, black, and grey t-shirts
pair of track pants, for exercise
a pair of black sandals
fun sneakers.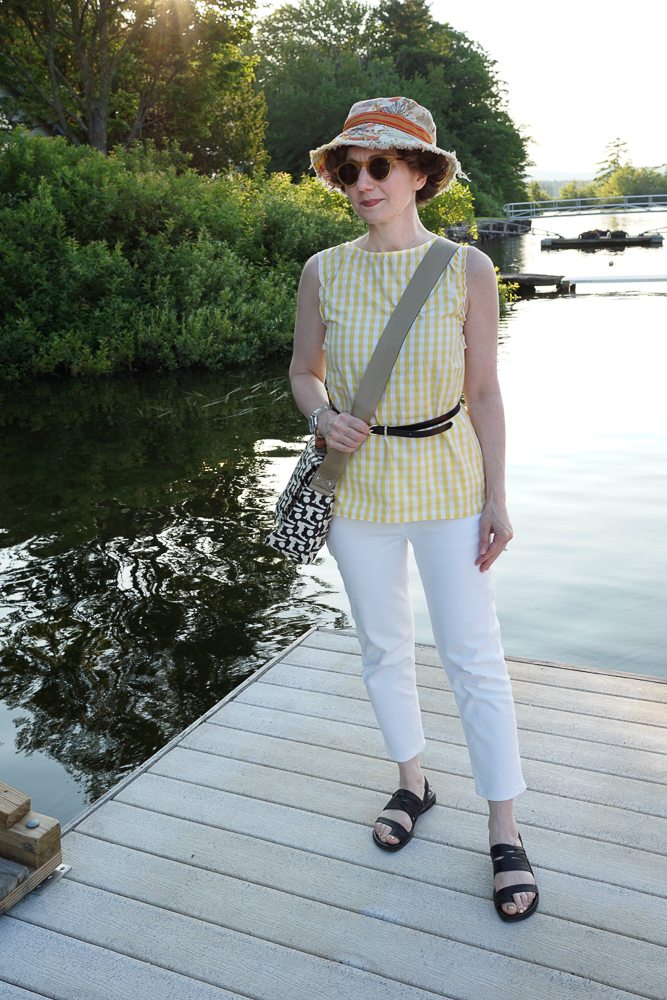 I wore: a navy utility jacket, a short sleeved white blouse; a floral silk camisole underneath; cropped white denim jeans; the electric red sandals.


I also packed two crushable hats: this floral one, and a psychedelic, blue tie-dyed one.
I carried an Orla Kiely messenger bag. This is my only hand (shoulder?) bag; I am more stringent about bags than I am about shoes when packing. Unless your vacation includes a fancy event for which a tiny clutch will do the rule is: ONE BAG.

For an action vacation — and I am using that term loosely — an Orla Kiely bag is perfect. It's not waterproof, but it's water resistant and thus good for boats, pools, hikes. But it's also stylish enough for fine dining and museums, should those opportunities present.

As soon as we arrived in Camden ME, I purchased:
1/2 pound of fudge, with option to buy more as needed
a large bag of Utz Dark Russet potato chips.

My plan was to hustle up Mt. Battie every morning and then live my life (i.e., fudge, potato chips) the rest of the day.

On Tuesday we hiked a modest trail and it was hard.


I was also thinking about bears and ticks the whole time, which I realize is both pathetic and sad. But the woods are scary, dark, and deep.

We did take a variety of anti-tick precautions: long pants, bound at the ankle, hat, and Deep Woods Off! That exclamation point is not my punctuation — it's part of the product name.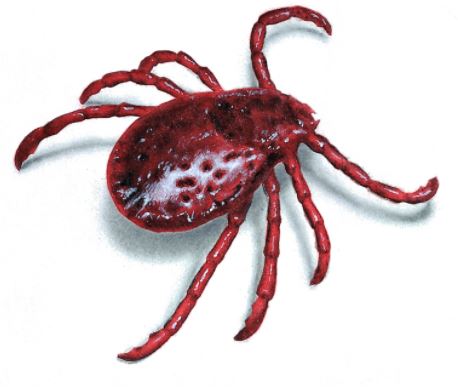 Our rental house is the size of a mouse's teacup, perfect for us in all respects but one: no washer/dryer.

Soooooooo. I may run out of exercise clothes. Quickly.
Somehow, I overpacked and underpacked. Let's see how this stacks up against
last year
.
I stand by the shoes and the dresses, but why did I pack three jackets when I was wearing one?


There is no laundry, but we have this lovely floating dock arrangement, where we sit and enjoy the late afternoon sun.
I will contrive to make the best of this situation! Obviously, if I minimize the exercising, and spend most of my time sitting decoratively and reading on the dock, I will be fine.
Top: Douod from YOOX; Pants: JCrew; Belt: JCrew; Sandals: Donald J. Pliner; Hat: Pistil (old, but look at
this one
from 2017); Bag: Orla Kiely; Watch: Technomarine