Last week, I showed you a new dress and predicted that I would be able to wear it for the next twenty years. Some of you may have thought I was speaking hyperbolically for effect.


Non, non.

I was as serious as climate change.

And I was speaking from experience.



Here is the original Twenty Year Old Dress.



I bought this dress in 1997, when I was a summer associate at the firm where I am now a partner.

Ah, the more things change, the more they stay the same . . .

I will go out on a limb here and advise: Every Woman Needs A Timeless Dress Like This.

Why? you ask.

Because this is the dress you wear for the following occasions: work, when you just can't think of anything, but need to look polished and professional; funeral; wedding (different accessories!); concert or fundraiser where the dress code is not clear.

What is "a timeless dress like this"? It's a short-sleeved or sleeveless shirtdress with an a-line or column-style skirt that ends mid-calf with a straight hem — no novelty hems on the timeless dress. Ideally, this dress will be made of a heavy linen or fine cotton poplin or twill.
I bought this dress at Banana Republic, and hats off to BR for making a dress of such outstanding quality. The dress's longevity is due, in part, to weight fluctuations (lighter years, heavier years) which have allowed this dress to rest and collect itself during certain summers (2004, 2005, 2006, 2010, 2011).

I also realized c. 2008 that the armscyes were gaping a little and asked my tailor to add a dart along the side to correct the fit. Sometimes you have to live with something awhile (1o yEaRS?) before you realize something isn't quite right.

This dress came with a fabric self-belt — but I usually wear a glossy black calf leather (funeral!) or animal print belt (bris!) with it, to change the look in subtle ways.
And now a quick look at accessories!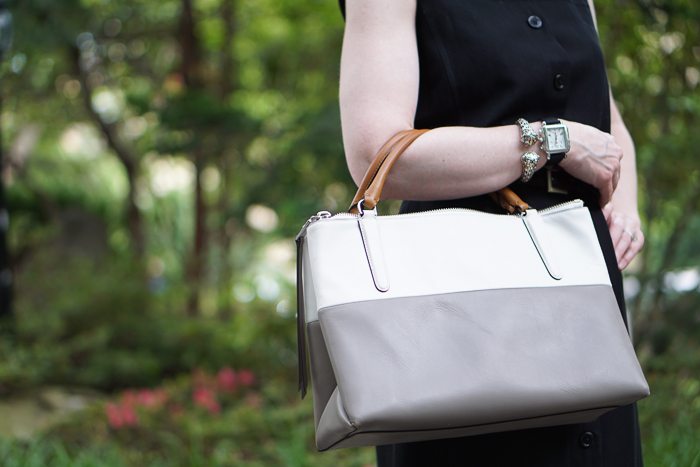 Perfect for a work day and a concert after work. Indeed, that was just its trajectory last week!
Here are some timeless dresses for your consideration.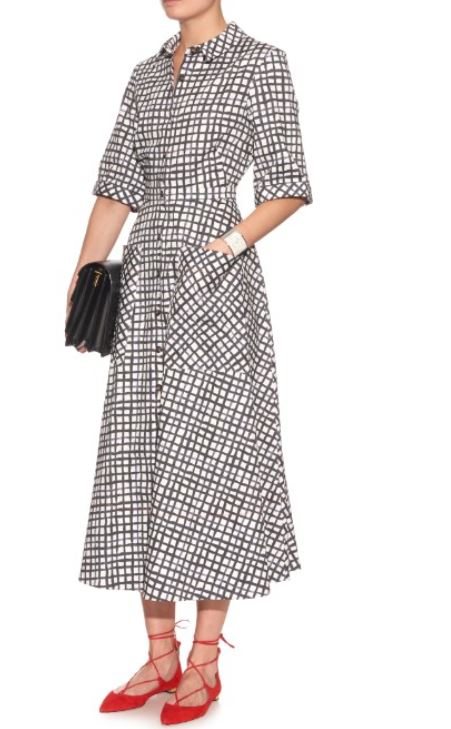 Have a fantastic weekend!
Dress: Banana Republic (only available to Dr. Who); Shoes: Tory Burch: Bag: Coach Borough Bag; Bracelet: John Hardy; Watch: Michele Urban