I wear the clothes and outfits that you see on this blog in real life or, as they say on the Internet, IRL.

My real life.

So when I tell you to do something, I am offering heartfelt advice based on actual experience. You should never fear that I am engaging in some sort of Stanford prison experiment of human psychology.
A few weeks ago
, I told you to buy this blouse.



If you were unwilling to act on faith alone, here's your proof.

This blouse is the perfect layering piece.

It's lightweight, supple, and leopard. Perfect for wearing under a sleeveless dress or any sweater.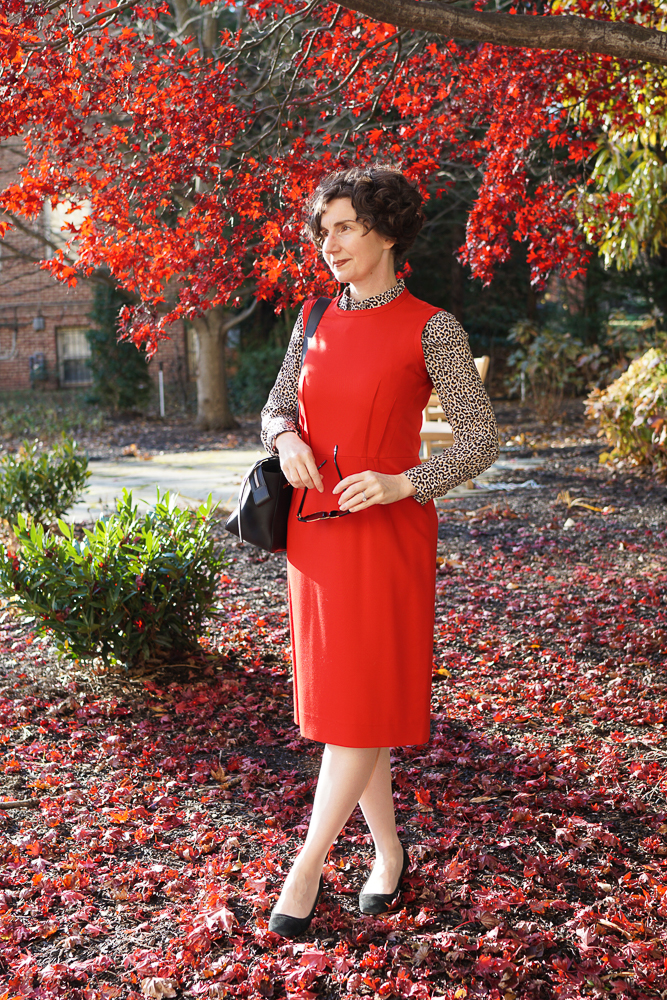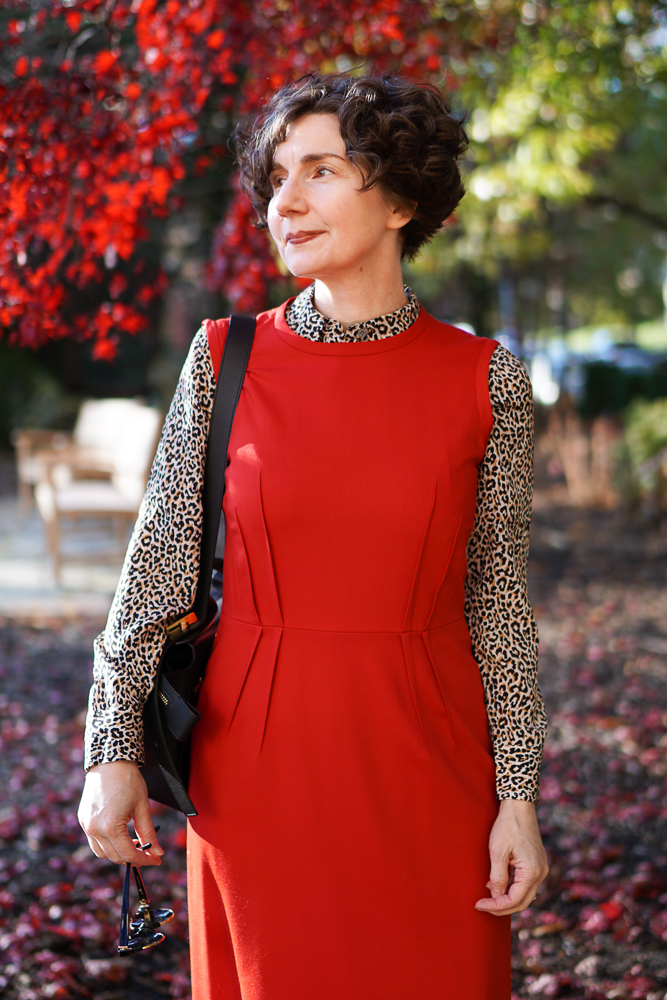 Come closer and see what I mean.

This print isn't a true leopard — which would be darker browns and black printed on a camel color — but instead is camel and black printed on ivory.
You've seen this dress
before
, but let's take another look at the details.
Perhaps a belt with this particular blouse?



I could go either way on the belt.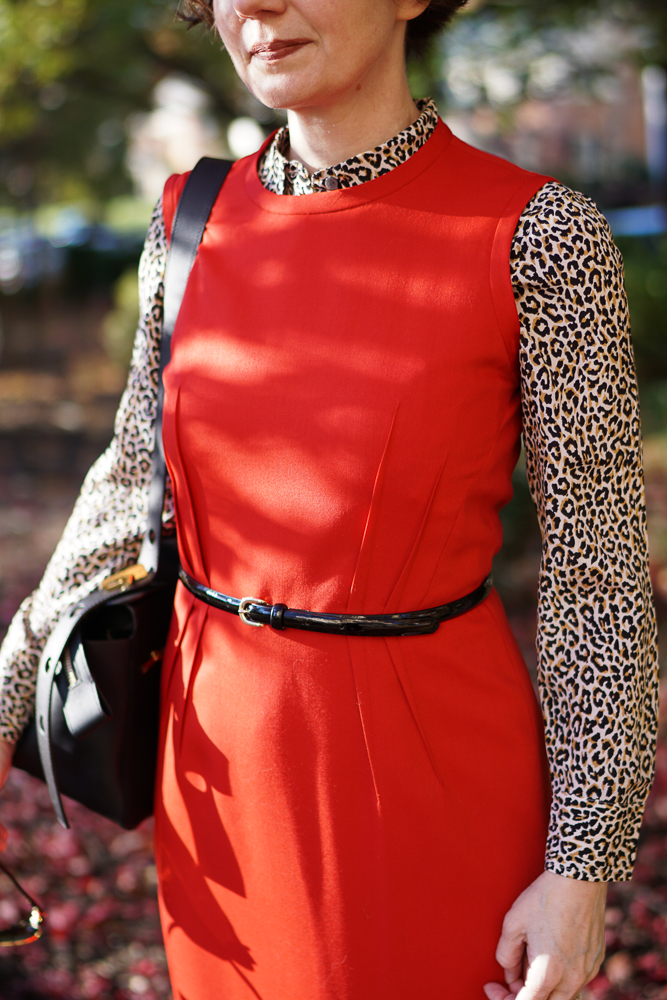 Now come much closer to see how well the blouse works with the color of the dress.

Seeing how effective this combination is, you may be surprised at what comes next.



Surprise!

The blouse looks just as good with navy blue.

The miracle of leopard!
You've seen this dress
before
. It's a medium (possibly heavy) gauge merino knit. So useful. I usually wear it with a cropped ivory cardigan and tall black boots, but having a blouse to wear under it is a pleasing alternative.

Surprising, but there it is: a combination that looks as good with blue as it looks with red. I will note that the red of my dress is a blue-red rather than an orange-red . . . but I think the blouse would also be beautiful with an orange-red. I'll have to test this exciting hypothesis at the first opportunity.
Red dress: Jil Sander; Blue dress: Tory Burch; Shoes: Tory Burch