The Photographer and I returned to Washington, D.C. on April 15th — somehow both invigorated and exhausted by our travel. But everyone is right as rain now.

Right as rain and back in business.
The business of dressing for work.
Have I mentioned my obsession with Sacai? I found this top on YOOX and had to have it.
You may be asking,
What is "tHiS"?
ThIS
is a silk striped tank featuring every color of the rainbow with a fortuny-pleated panel that needs no adornment yet is topped with a lace appliqué and grosgrain strap because sometimes
more
is
better
.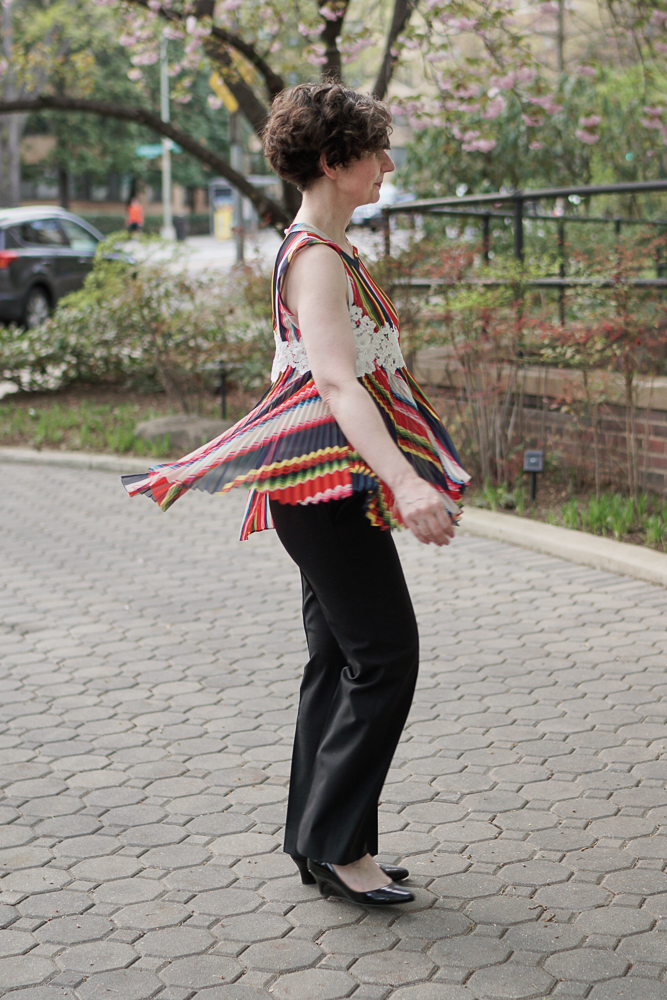 Who wouldn't want to wear a silk, rainbow, trapeze top to work?
The only obstacle, the only glitch, is that it's sort of transparent, even with a pink camisole underneath. So, it needs something over it.
Let's start with a little sweater.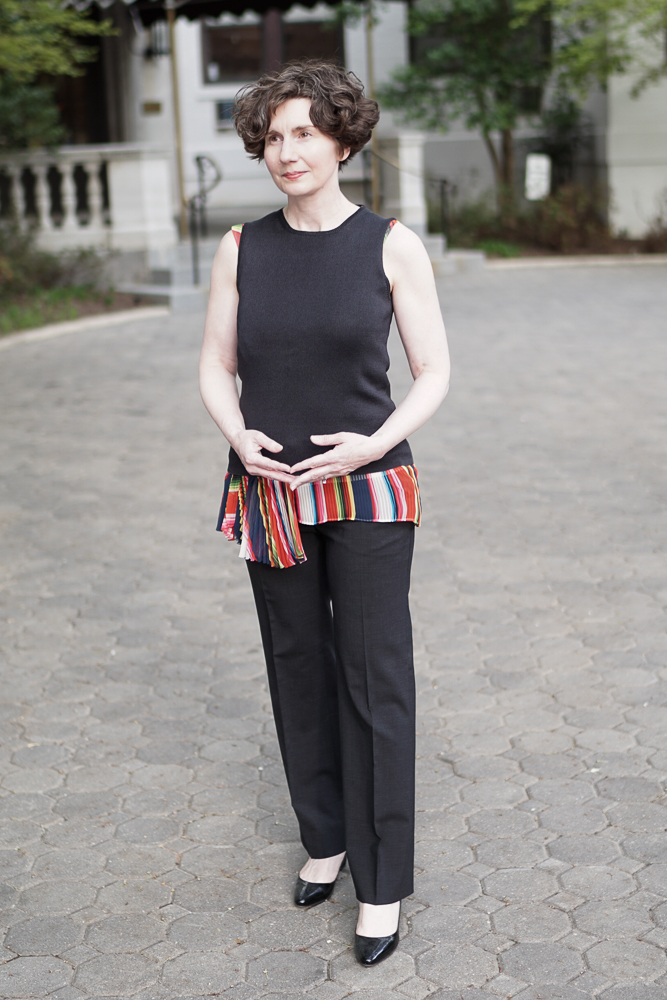 Step back and see how it looks full-length.
Ahhh. Very nice. Dark grey works better than black would.
I like the shell with the pants. This top has a longer and more dramatic hem than most of my tops — it's not just peeping out — but I like the excess. It provides drama. And the color is exuberance. It's a good combination. Perhaps I should have put on an interesting pearl necklace?
We're not done. We're going to a meeting! Meeting = Jacket.
What would complement this top? When I bought it, I envisioned it with the workaday suit, but today I feel it needs something more distinctive.
I have an idea.
You haven't seen this jacket for a while. Let's take a quick trip back to 2015 and marvel at how consistent my haircuts are.
One of the things that I love about this jacket is how easily it breathes. The fabric is a cotton blend and the cut is boxy. Perfect for a spring day spent inside.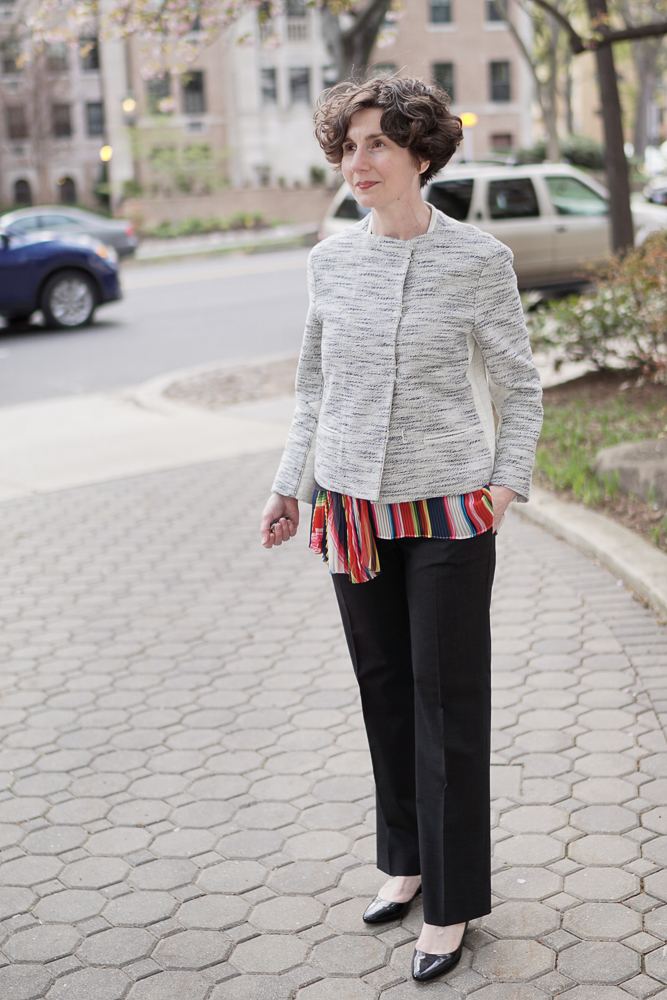 Jacket: 3.1 Phillip Lim; Blouse: Sacai; Sweater: Brooks Brothers; Pants: JCrew; Shoes: Cole Haan