I am wearing something simple today: a camp shirt with khakis.

And, what appears to be a leather butcher's apron.
You didn't think that I'd step out in just a camp shirt and khakis, did you? Or expect you to?
Non, non. We can do better.
Never forget the third piece.
Oddly enough, I bought this a while ago and forgot I owned it. How can that be? For some people, knowing that it was in their closet might cause nightmares.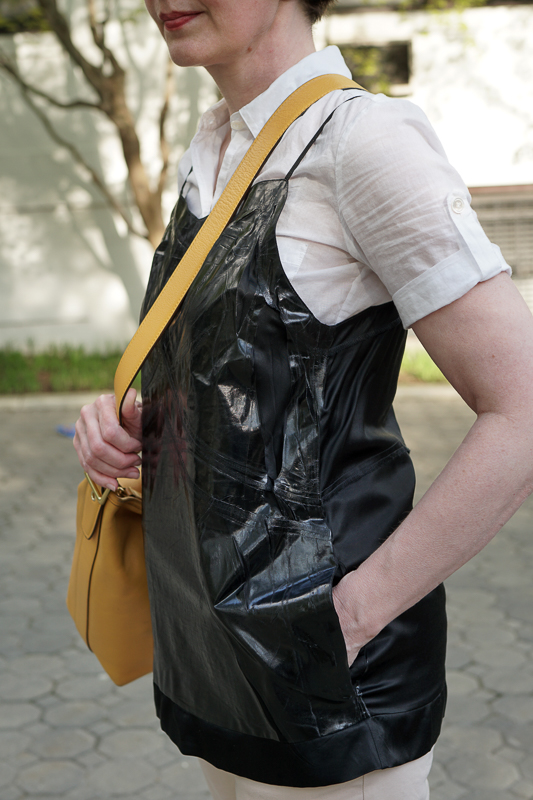 It will not surprise you to learn that I found this on YOOX — my limitless supply of directional and incomprehensible European fashions.
You know me well enough by now that I don't even have to explain the fascination, right?
I will say, however, that as mesmerizing as I find the glossy finish of this mystery coating and the elaborate top-stitching, this tank is not fluid and therefore not the most flattering garment in my closet. But it's interesting. And kind of tough.

Now, three hot tips for you.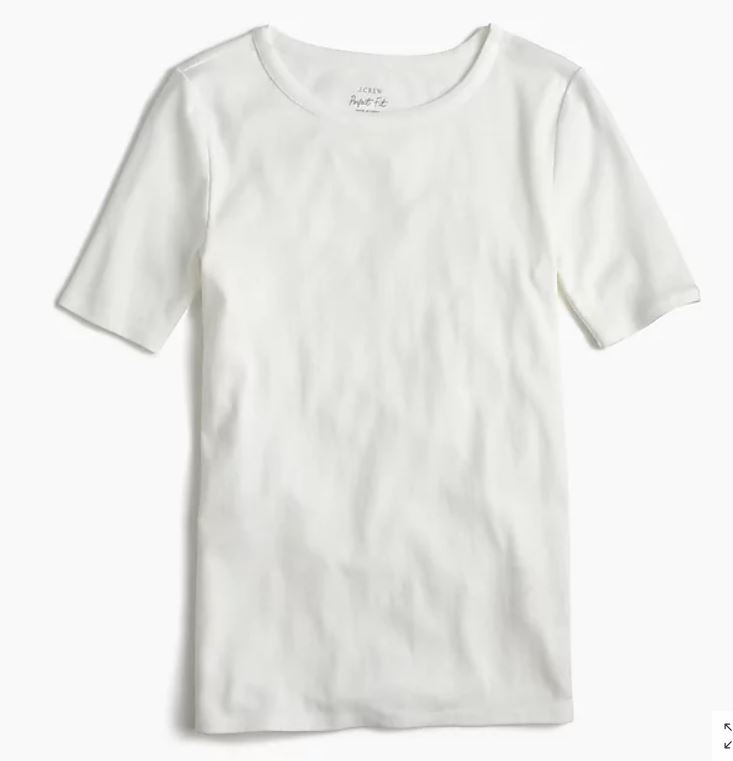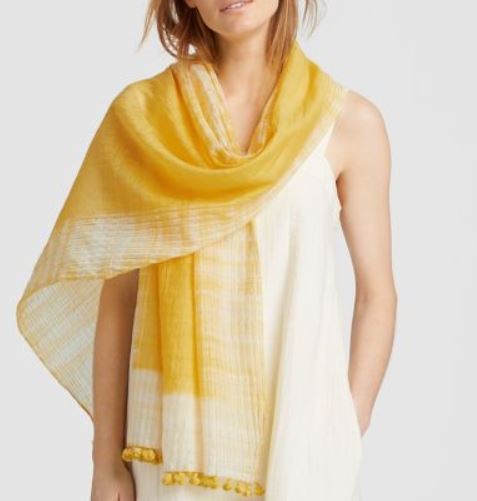 I was stopped by a woman at National Airport last week when I was returning to D.C. from a work trip. I assumed that I would be asked for directions — which I thought was a little odd because the airport is filled with lots of signs and personnel — but no, it was a reader of The Directrice! Stopping me to say hello. So delightful! I hope that if any of you spot me around town you will stop me to say hello.
Have a fantastic weekend!
Camp shirt: Theory; Top: MM6; Pants: Ann Taylor; Shoes: Doc Martens Dainty Siano