I am not entirely certain what guiding principles a reader of this blog will have extracted after reading the first 180 posts. One concept that has been repeated numerous times relates to layering: that outfits are more interesting and more sophisticated when a few pieces are combined — layered — to create a silhouette, to create depth through texture, or to set a color off to best advantage.

Notwithstanding the layering imperative, some of the best outfits are made of a single item (a dress) or two (a top and bottom) of exceptional quality — because of the fabric, the design, or the workmanship.
Case in point: a sculptural poplin blouse worn with prosaic khakis and a pair of Doc Martens.
This blouse is made of a humble poplin, but the cut is really something. Let me show you.
I poked around on the Internet looking for some reasonable approximations of this blouse (which I bought last fall on YOOX) and didn't have much luck. But I recommend taking a quick peek at the work of Kym Ellery, just to see some beautiful things on the cutting edge of fashion. Warning: They are extremely expensive.

Since starting this blog in February 2015, I've posted three times a week every week and only missed four days.
APPLAUSE
So . . . I am taking next week off. To mitigate this news, I offer you a short trench coat.
Affectionately,
Tory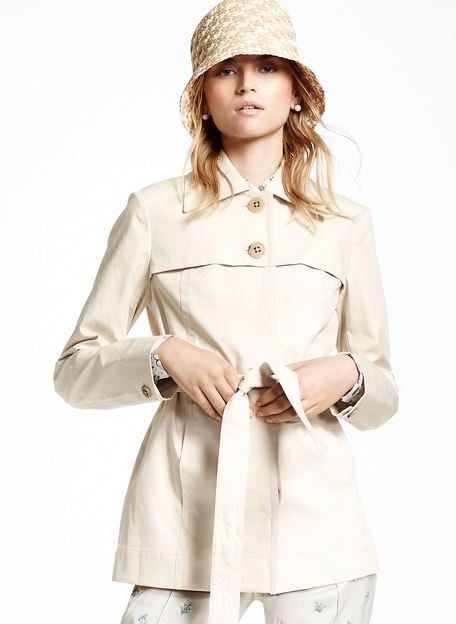 This
is Ellery.
Blouse: Aquascutum; Pants: Ann Taylor; Shoes: Doc Martens dainty Siano