I'm not complaining, exactly, but this has been the longest winter ever, right? It was 50 degrees Fahrenheit in Washington D.C. yesterday, on April 29th.




What to do when the temperature and the date are not in accord?

Color is your ally.

A bright yellow floral reads spring.



A half-sleeve sweater is also your friend.

If I had a pair of full-length (not cropped) white jeans, this would be the perfect weather for them. But I do not, so I am wearing ivory corduroys.


This blouse combines two things I love: a Liberty print and yellow.

In May, I will wear it with dark rinse jeans and a navy jacket. It will look very smart.

Indeed, I see it with (and under) many things: white jeans, a grey jacket with jeans, a grey suit.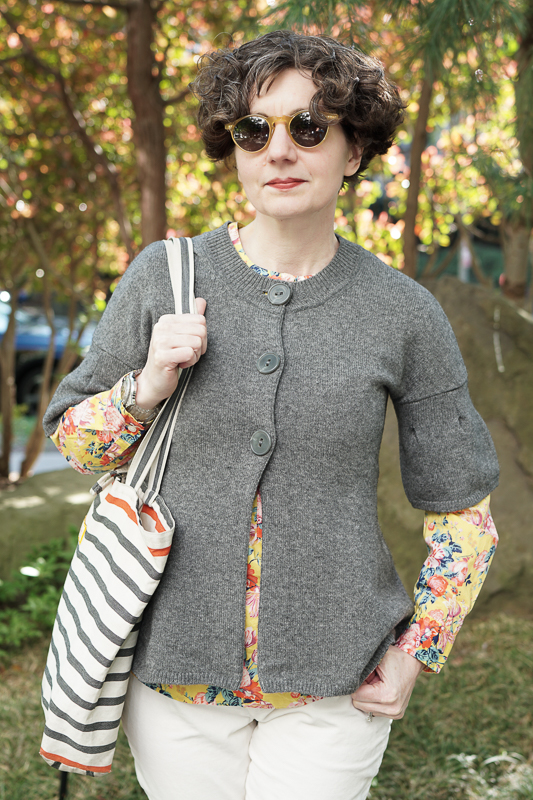 Although you cannot see this detail in my photos, the blouse tunic has pretty pintucking on the yoke.


I thought you might appreciate a closer look at the print.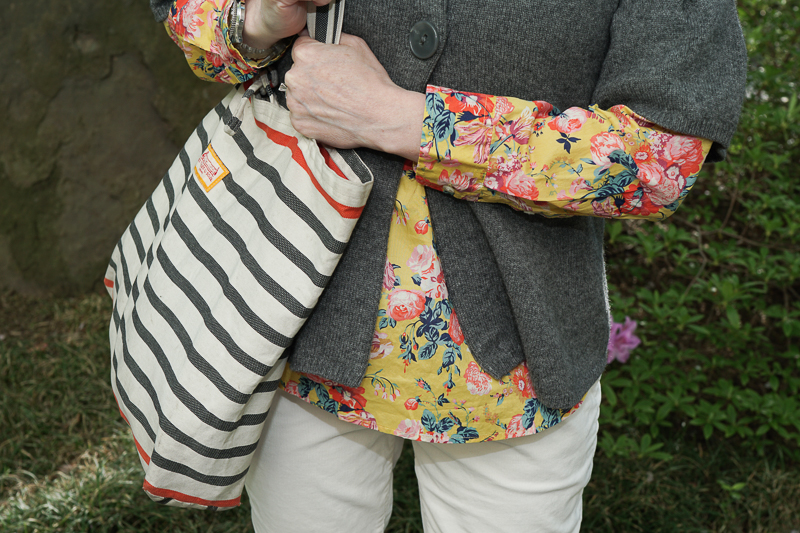 Or, I could just show you a detailed photo of the blouse on its own.

Try not to be too distracted by the accessories and acorn-brown pants. The mind reels.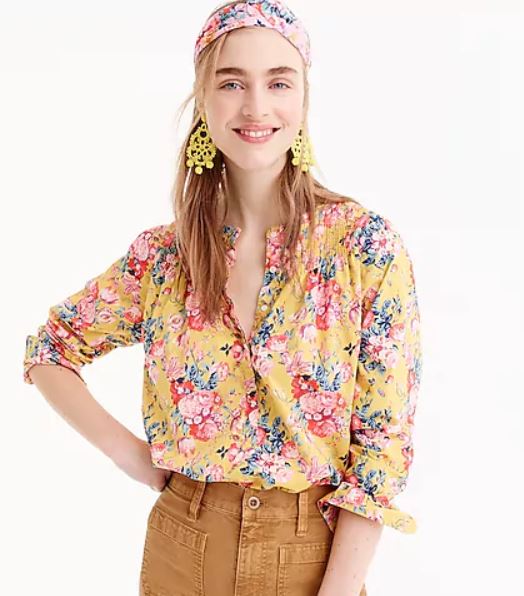 Lastly, I bought a new pair of sneakers for the Chile trip but in the end did not pack them because they chafed my heels — just a bit — during a trial walk in D.C.* But I am breaking them in now and they are great.


These sneakers are the kind that smush totally flat in your suitcase. So ingenious. They are also a Nike iD product, which means that each consumer gets to design (with some limits) her pair.
Sweater: Vince; Blouse: JCrew
Ruffle Classic Popover Shirt
in Liberty Magical Bouquet — not sure why it is called "Ruffle" as there are no ruffles on it; Cords: Talbots; Sneakers: Nike
Roshe One Essential
iD; Bag: Les Toiles du Soleil
Tote
* I was willing to pack my Doc Martens with some uncertainty about whether they would chafe . . . but to pack questionable sneakers would have been complete madness. The Doc Martens were, with a little Dr. Scholl's gel pad in the heel, perfect.