In my desultory survey of style books — conducted in the rather anemic fashion/style section of Politics & Prose — I have observed that most writers sketch out the basics of a minimal wardrobe that is supposed to see one through . . . what exactly, I don't know. The size of one's wardrobe depends on the range of dress needed to meet one's obligations and the changeability of one's climate. So, the demands upon (and corresponding needs of) a person who works in an office environment in Washington, D.C. (a four season climate) are going to be different (and bigger) than a person who works in a strictly casual environment in San Diego — right?
Do readers really want to know how large their wardrobes should be (or, how small they can be) and what they should contain? Do any of you? I can think of think of two reasons why you might.
A woman who is starting from scratch might want to build a wardrobe very deliberately; guidelines can be very helpful in starting a project like that.
A woman who has too much clothing might want to simplify her wardrobe (and by extension, her life) by getting rid of clothes; knowing that there is a safe stopping point may encourage this process to proceed more confidently.
So this post is for you, as well as any readers whose interest is piqued at the prospect of a theoretical exercise.
Talking about a whole calendar year seems a little overwhelming, but I feel comfortable opining on how much clothing one really needs to get through a season. Here is my theory: If you have enough clothing to get through a month wearing a different outfit each day — which is really just 20 days and each outfit does not need to be radically distinct — I think you have a smart, minimal wardrobe that will last a season. For me (committed to jackets, suspicious of skirts), that minimal wardrobe would be composed of:
3 serious (i.e., wool, velvet, fine-wale corduroy or polished cotton) jackets: one black, one grey and one cream; you could substitute a color for the grey or the cream — I like gold/yellow
1 casual (i.e., canvas or ponte) jacket in a neutral color (black, brown, khaki, navy, loden)
2 white blouses
2 black blouses
2 printed blouses
4 pairs pants (black, grey, a medium brown with grey undertones, and khakis)
4 jerseys or knit tops
4 sweaters (certainly one black, but also some color here)
3 dresses
4 pairs of shoes: a low but dressy heel, a ballerina flat, a pair of penny loafers, and a pair of Mary Janes, brogues or oxfords
1 pair of boots
1 pair of jeans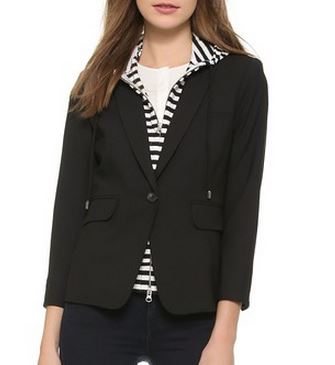 And then this last one, which is prohibitively expensive, but so beautiful that I think we should all enjoy looking at it for a minute
Does that seem like a lot? (If you just said "yes"– please go look in your closet, come back, and answer the question again.) It's not a lot. But this inventory could produce a lot of outfits. The engineers among you have probably already calculated all of the permutations, but for those in the humanities, I'll provide some rough numbers. The black jacket will probably work with all 4 pairs of pants and the other jackets will go with at least two pairs of pants: 8 outfits right there. If two of the sweaters are substantial enough to be worn in lieu of a jacket and go with 2 pairs of pants each — that's 4 more outfits. Added to the dresses, that's 15 outfits, and you aren't even taxing your brain yet by layering blouses, tops, and sweaters.
If you were to add 1 more jacket (a color), 2 more printed blouses, 2 more sweaters, and a pair of bright colored flats to this mix, your closet would be more fun than a barrel of monkeys.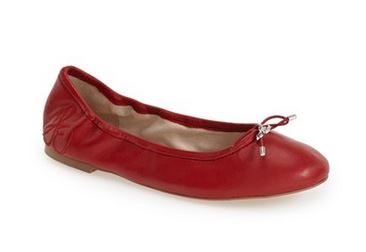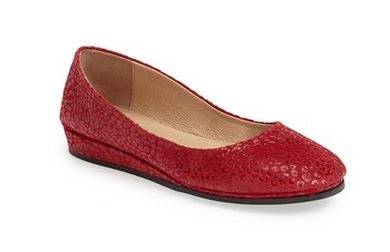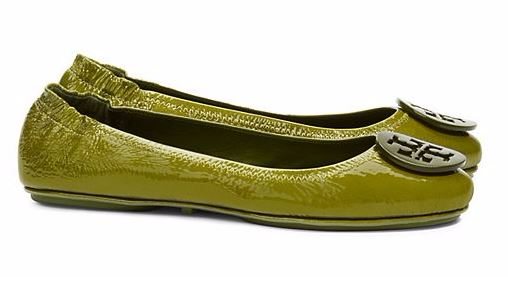 You could double the inventory proposed above and you would have an extraordinary number of options, and yet everything would fit into one modestly sized closet. You would however, need to leave space for the other seasons . . .
I've seen a number of articles recently trumpeting the brilliance of adopting a uniform and then wearing the same thing to work every day. How tiresome. I can sort of understand that this mode of dress may be a coping mechanism for people who work in the fashion industry, if they spend all of their workdays thinking about clothes and therefore don't want to spend their leisure time thinking about clothes, too. [Nota bene: Just after I finished college, I worked in a bakery for a few months; I ate everything in sight and never lost my taste for pastries.] I also think the approach is totally legitimate for people who don't care about clothes; I commend them for finding one flattering and replicable look and then devoting their energy to things that they care about, which may be (but as likely are not) more weighty than clothes. But we (that's you and I) like clothes . . . so no uniform for us!