Several weeks ago we caucused to discuss stripes and their virtues. The topic was so vast and complex that I could only cover horizontal stripes in that initial post. Now we praise vertical stripes.



Stripes, you are so wonderful!





They say that vertical stripes are thinning, or lengthening, or elongating, but I don't really think that's true. They are, however, more thinning than horizontal stripes. And they are very cheerful. For those of you who'd like to break up the solids in your outfits (we can't color-block all day, every day), but don't see yourself in florals, stripes are an excellent choice; they can read modern or traditional depending on the color palette and pattern.
From a verbal description, this dress might sound overwhelming: there are four colors — including contrasting colors (blue and orange) — in this pattern, and the stripes vary in width. But I think the overall effect is bright and lively without being overly busy.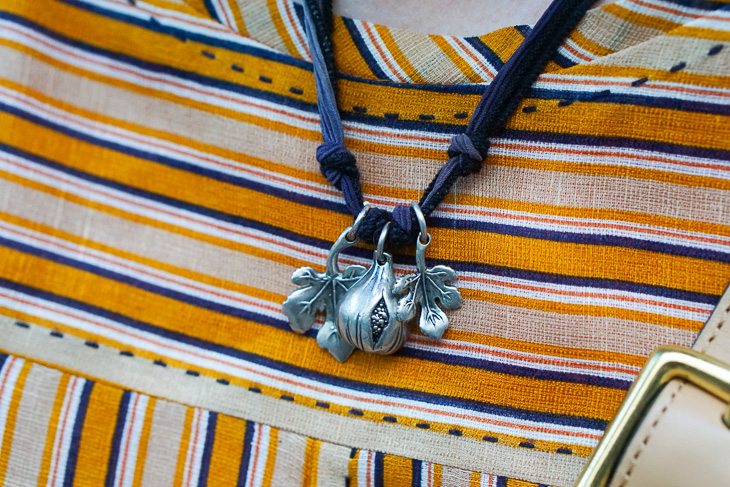 I have, however, elected to tone things down with camel colored accessories. This is a rare instance of my shoes [almost] matching my bag; the shoes are patent leather and the bag is polished calfskin.
My dress is old, but I poked around and found a few striped garments from the current season that I think are very charming.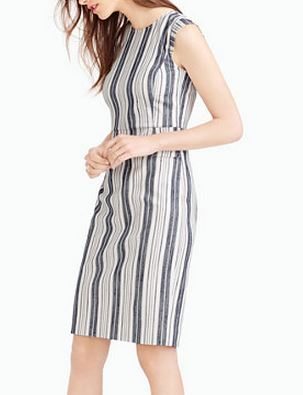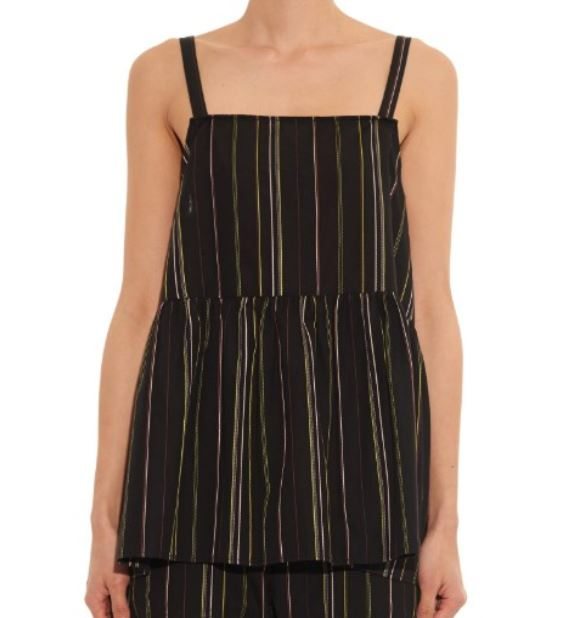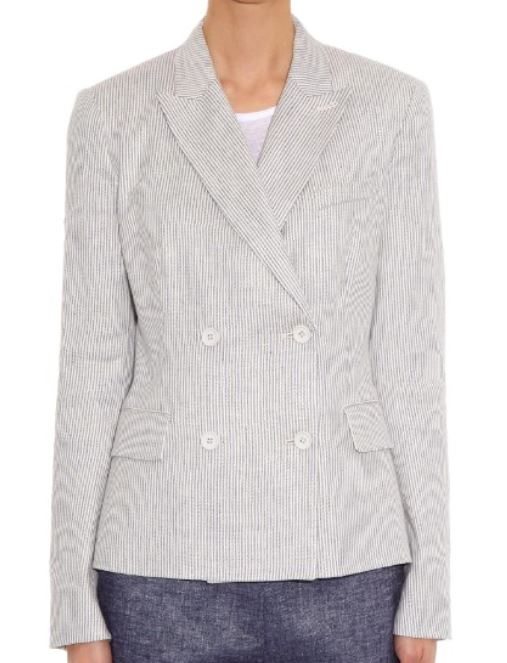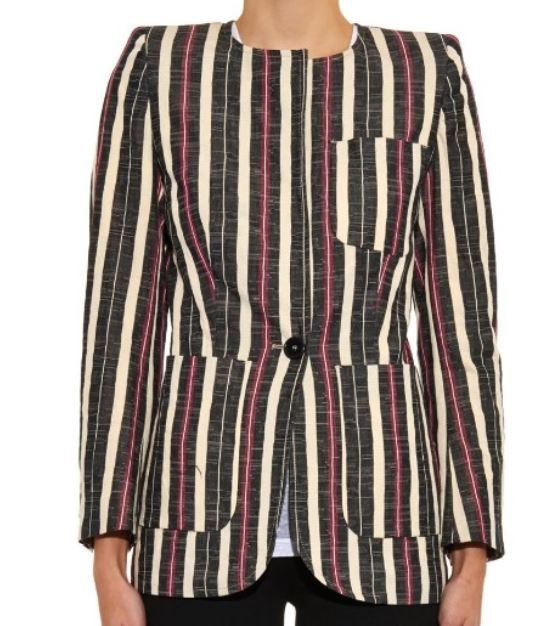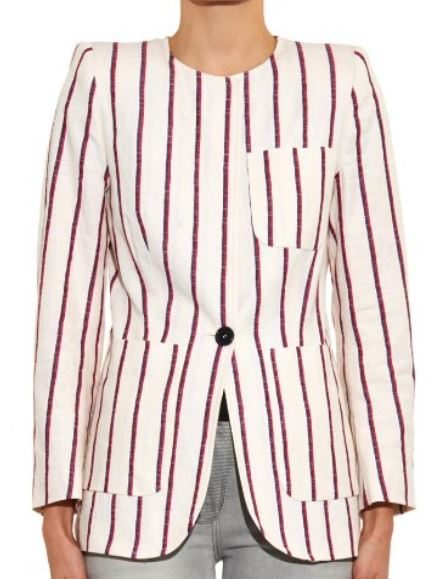 A special bonus: Irregularly striped party dress!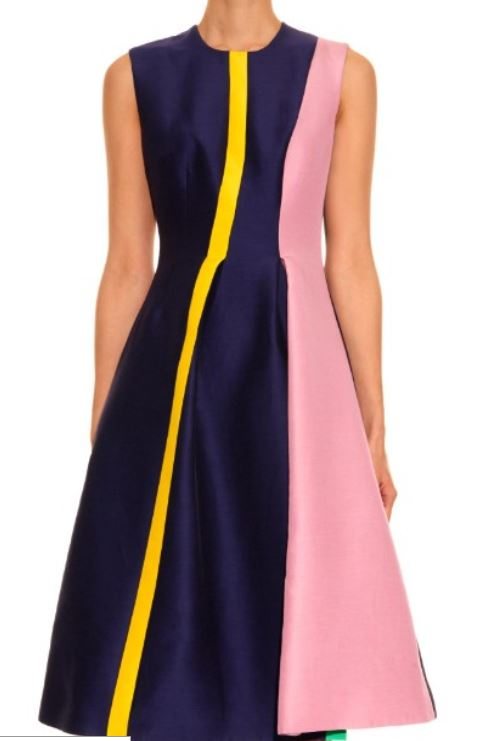 As fun as high contrast, colorful stripes are, the vertical stripes that I love most, and that I encourage you to incorporate into your work wardrobe, are pinstripes. A pair of pinstriped pants add a little visual interest to any jacket-and-pants combination. Pinstriped suits also look beautiful with patterned blouses and jerseys. If you are looking for a classic combination, the London banker pinstriped suit with striped shirt combination is very sharp.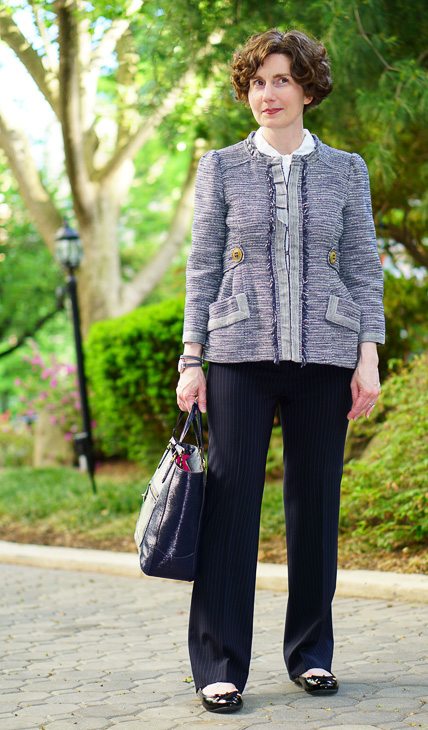 Check out these earlier posts for more pinstripes:
Warm as Toast
(pinstriped pants),
Nervy Optical Stripes
(pinstriped top),
Adding Definition with Color
(pinstriped jacket).
Dress: Tory Burch "Hildy"; Shoes: Tory Burch "Edie"; Bag: Coach Legacy Romy Top Handle Bag in Sand (check eBay); Necklace: Catherine Michiels Le Figue