They say, Begin as you intend to go on.



How did we begin the year at Directrice Global Industries Ltd.?

White blouse, Glen plaid, DoP-stripe pants, yellow bag!
This dress has a slightly fuller silhouette than my typical DoP selection, but it works because the material is very fluid — a lovely, fine wool draped in an asymmetrical, faux wrap skirt.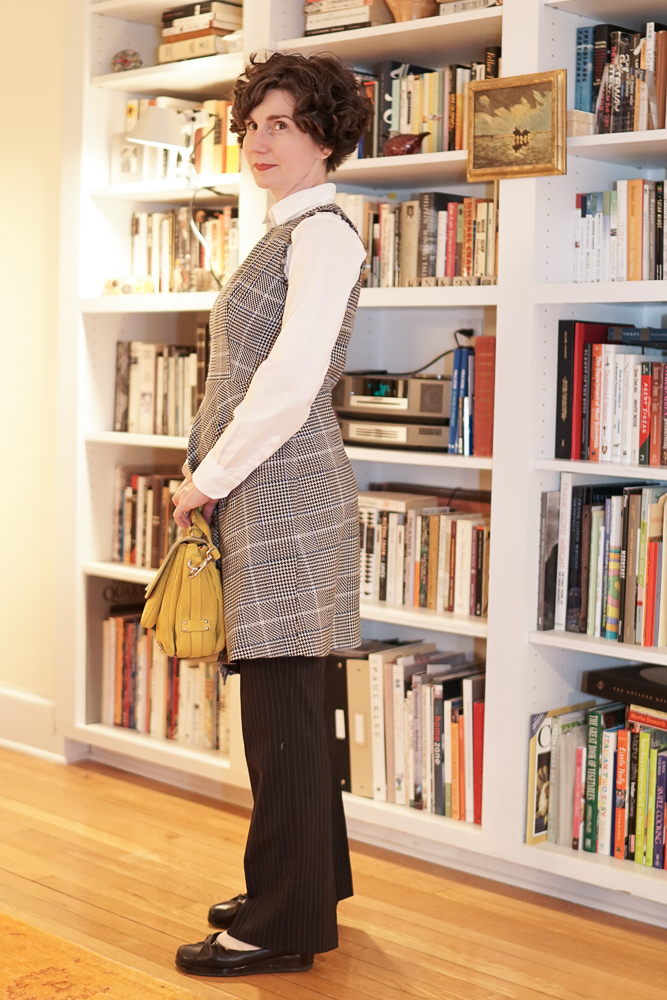 A yellow bag adds a little whimsy to these traditional menswear fabrics.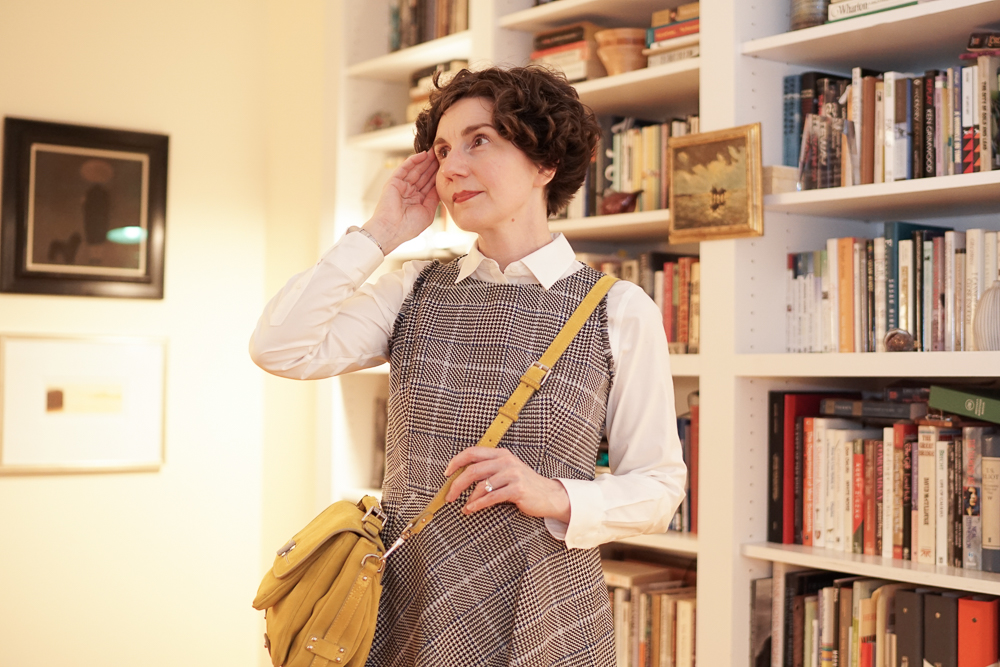 This Glen plaid is predominantly white and black — which reads grey, but there are lines of bright blue and sky blue woven in. Can you see them?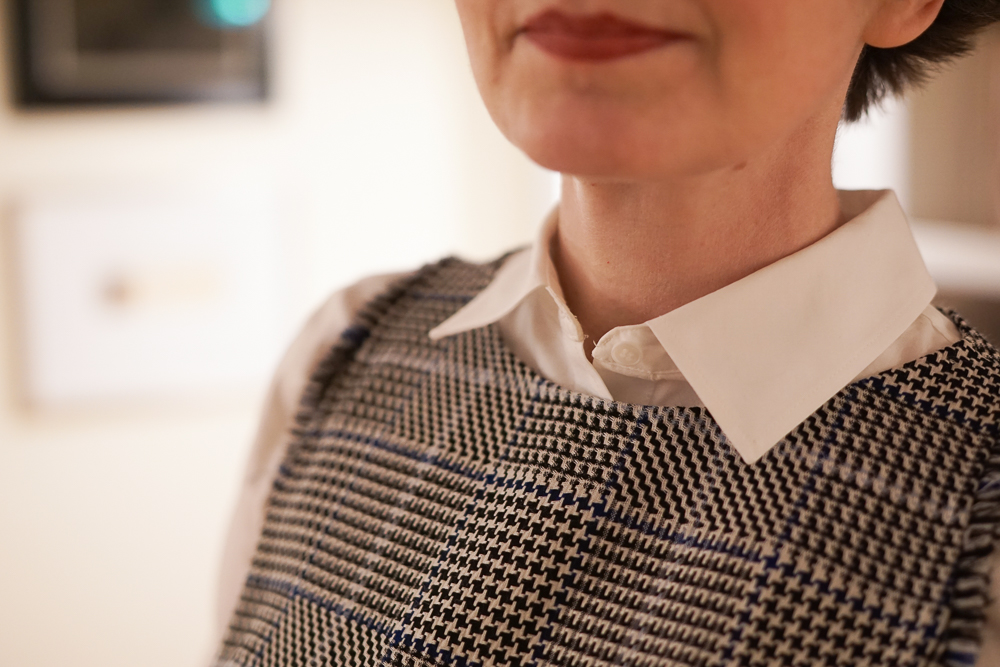 Come closer and see the blues.


Do you see now?

Also note frayed armscyes.


Subversively traditional or traditionally subversive? You the jury!
Dress: 3.1 Phillip Lim; Blouse: Talbots; Pants: JCrew; Bag: Barbara Bui; Shoes: Taryn Rose