Do you ever have days when you just don't have the energy or mental fortitude to pick out any outfit? On such days, it's useful to have a uniform to fall back on.

Mine is grey pants, white blouse, grey sweater vest. Like this:



When I came out wearing the second version, my husband said, "Is this a different outfit?"

Is this a different outfit? (Directrice's eyes spinning in opposite directions.) They are wildly different! In addition to the variation in pants styles, the blouses are made of different weaves!



The sweaters are different knits!



As I said at the outset, this is the outfit that requires no thought.

But there is one simple way to dress it up.

Introducing The Beautiful Thing.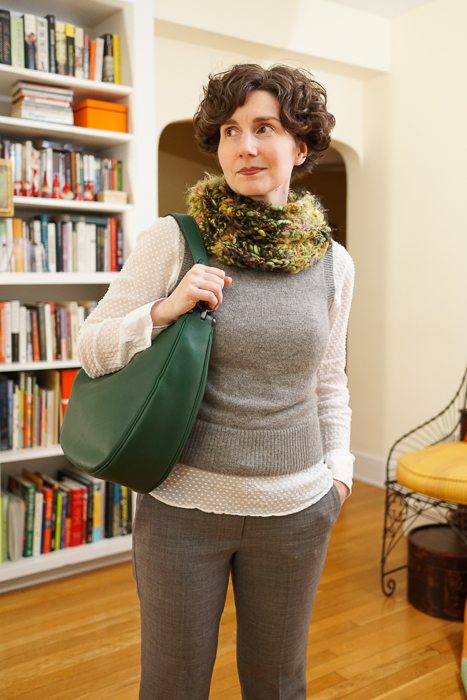 The Beautiful Thing was a gift from a dear friend — and frequent commenter who goes by the handle "Desh" herein — who could not have bestowed this transcendent neck-warmer on a more appreciative object.
Come closer to see its many wonderful fibers and colors.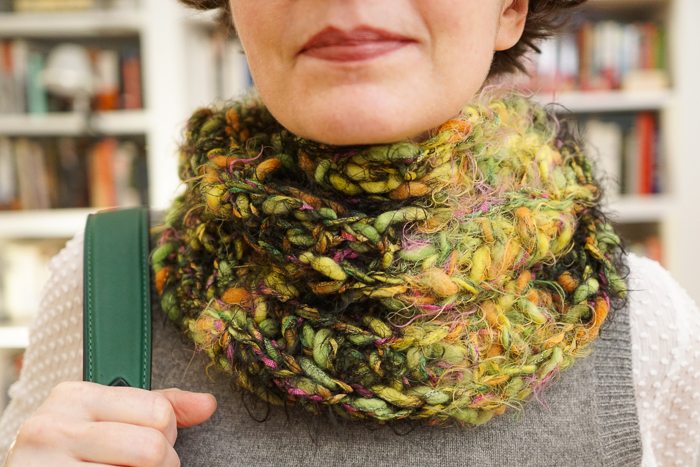 One more thing to share: new penny loafers!

Though they look very substantial, they are feather light. The uppers are leather, so the manufacturer must have used an incredibly light material for the soles.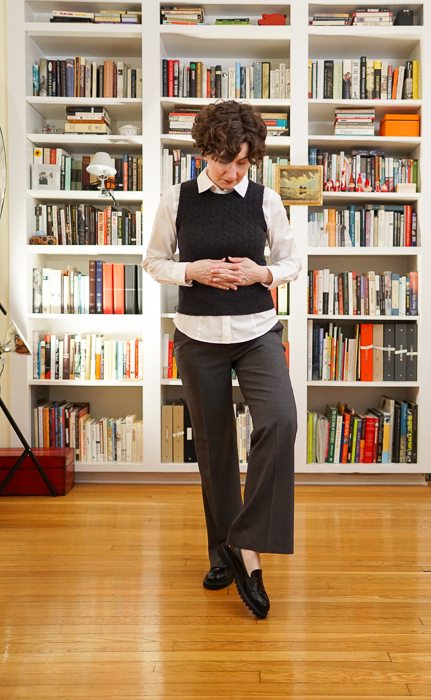 Do you have a standby? An outfit that can step in and carry you through the day?
All clothes are from JCrew (past season), except for the poplin blouse, which is from Talbots; Black flats: Coach Noella Flat; Penny Loafers:
Carlo Pazolini
from YOOX; Bag: Coach Nomad Hobo
on sale in other colors