Several weeks ago, I posted a tribute to white blouses. Today, I'd like to give black blouses their due.

A black blouse is a great addition to the professional wardrobe.

By "black blouse," I mean a shirt — not a jersey — that buttons down the front or back. A collar is a nice feature (because collars have presence) but some of my favorite black blouses have round necklines.

Blouses in fluid or supple fabrics like silk and cotton voile (with a simple black camisole underneath) allow one to layer comfortably. If you are buying a black blouse to act as a base layer (under jackets, sweaters, or other tops) and the fabric is very light and pliable, it doesn't matter if the blouse is too big; your top layer will simply compress any extra fabric. So if you see a Fortuny-pleated blouse on sale that is two sizes too big for you, snap it up.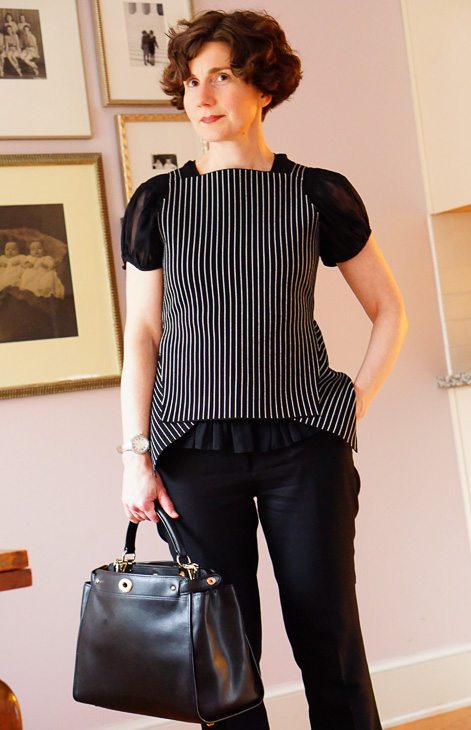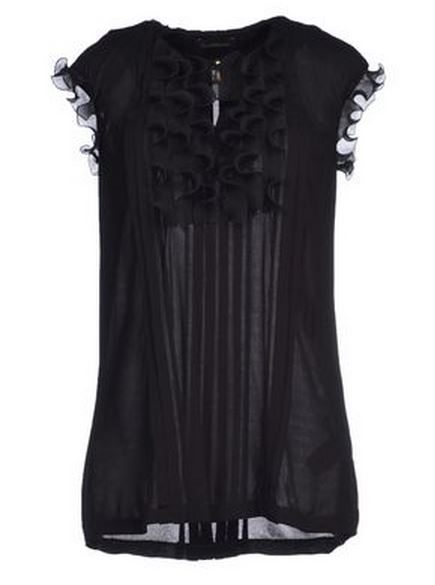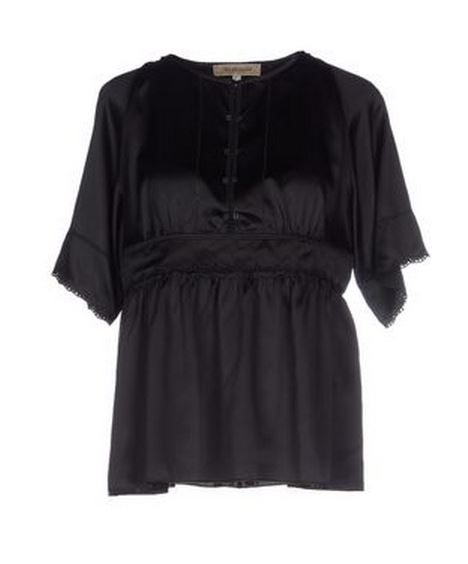 So why do I love black blouses? How do I count the ways? First, black blouses look extremely chic with a black suit — far more stylish than a white blouse. Same thing is true of black blouses with medium to pale grey suits. Second, if you pair a black blouse with a black jacket or sweater (cardigan or wrap-style) and pants in just about any color (including jeans on casual Friday), you have a simple but great outfit. (Of course, this depends on the intrinsic appeal of the jacket and pants — but you've chosen wisely, I'm sure.) In the summer, a black blouse with crisp white pants is also foolproof. Third, it's really hard to stain a black blouse. [Warning: I said hard, not impossible. Beware of grease stains (rasher of bacon, can of motor oil) when wearing black.]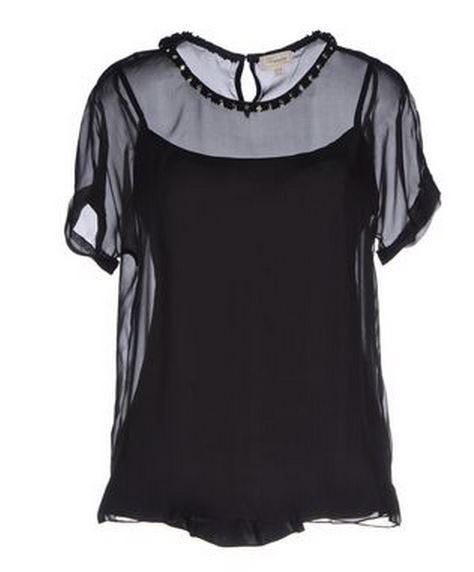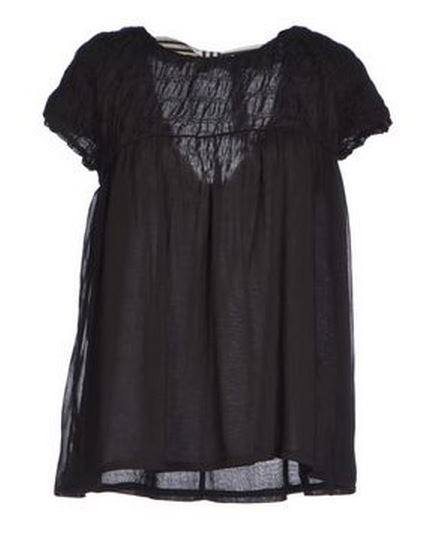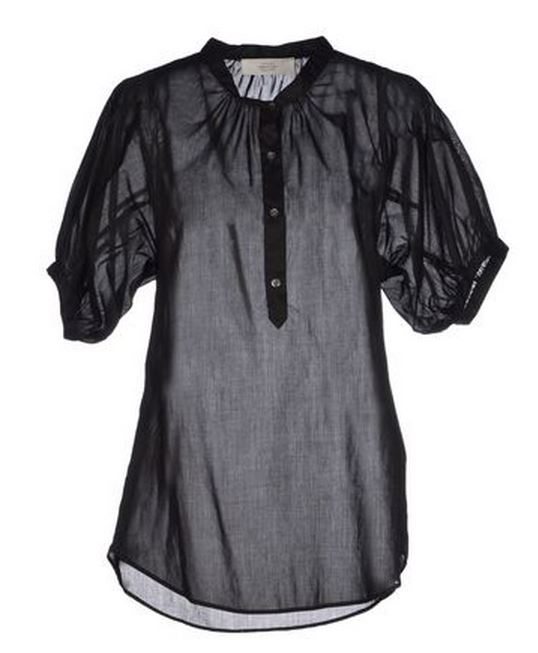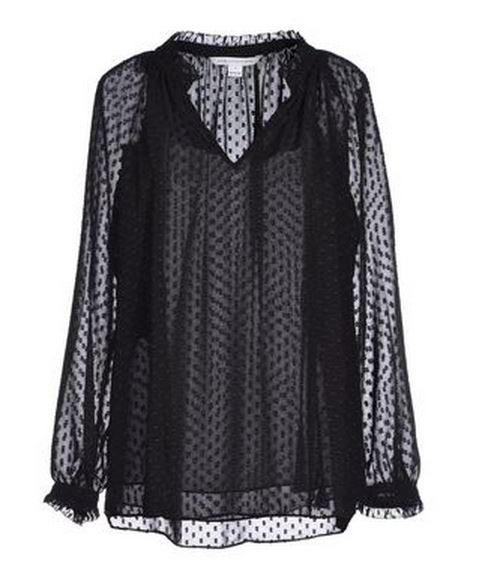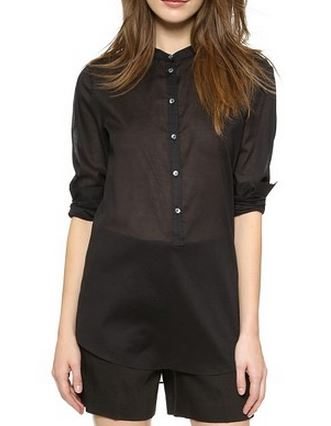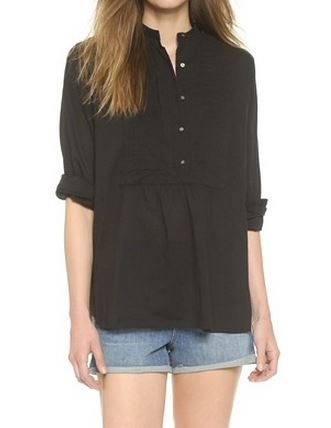 And special bonus: this charming blouse by Vanessa Bruno, who seems to have struck up an alliance with Anthropologie. I thought it was black, but it's actually navy.