When you consider your wardrobe on the macro-level, you think in terms of goals and limits. Goals probably vary significantly among us — e.g., building a minimal professional wardrobe from scratch, building a comprehensive wardrobe over time, keeping a wardrobe current with select seasonal acquisitions, or revamping one's style completely. But our limits generally come from two types of constraint: space (can I bend the physical laws of the universe and fit one more thing in my closet?) and budget (how much do I really want to spend on clothing?). The question of how much to spend is highly individualized and I don't know that I am qualified to opine generally. But I do have a few things to say about budget allocation!
Each of us has a comfort zone for clothing expenditures — called a price point in the industry — that lines up with particular labels (designers or manufacturers).

At the tippy-top (the Everest summit) is couture: made-to-order clothing. Toward the bottom, are budget and mass-market.  In the middle are a number of levels with cryptic designations: luxury (Gucci, Burberry), luxury bridge (Vince, Theory, Tory Burch), contemporary (Rebecca Taylor, Elizabeth and James, JCrew), bridge (Lauren Ralph Lauren), and moderate (LL Bean, Lands End). Within each of these bands, garments fall into an internal pricing hierarchy that is based upon the amount of fabric and labor needed to craft the garment. Generally, jackets and dresses are the most expensive items, followed by skirts and pants and then the least expensive items are sweaters, blouses and jerseys.

If you dropped all of this data into a matrix, you would see, for instance, that this top from Marni (luxury) costs more than I spent on my wedding dress from JCrew (in 2010). I am totally serious.
Despite having a comfort zone, you don't have to live and die in that cohort. You have free will! So the pertinent questions are: (1) When should you leave your peer group to splurge or save? and (2) Which garments deserve more and less, proportionately, of your budget? 

Here's what I think:

Suits and Handbags: You don't need many suits or many bags, but these are two areas where you should invest in high quality. Spending on a beautiful suit is wise because you wear a suit for occasions that are always important and often stressful — you'll want the extra confidence that comes from looking your best. A bag, on the other hand, will be your constant companion, and despite being totally detachable from your outfit, is highly conspicuous. So you want a bag that not only is well-made but also looks well-made.

But there are two important caveats regarding bags. First, while one generally has to pay more for quality, at some point higher prices deliver diminishing returns. No need to spend a zillion dollars on a bag. Second, I do not care for obvious designer emblems and hardware; I'll say no more on this point.

Jackets: Jackets are the foundation of the professional wardrobe. A smart black or grey jacket can be worn with dress pants, a dress, a skirt and jeans — and when you vary the pants and blouse/sweater combinations worn the jacket — that one jacket can figure into a half dozen distinct looks. So spend!
Dresses: When you put on a dress, you are dressed. A dress will take you many places: the office, a meeting, a funeral, a wedding, the symphony, a restaurant. You may even be able to go to court in a dress — certainly you can if you are a juror, litigant, or judge, and depending on the court and whether you have a coordinating jacket, a dress may even be suitable for the advocate. In addition to their efficiency and versatility, dresses are comfortable because (if they fit properly) they simply hang off your shoulders — no constricting waistband, no twisting.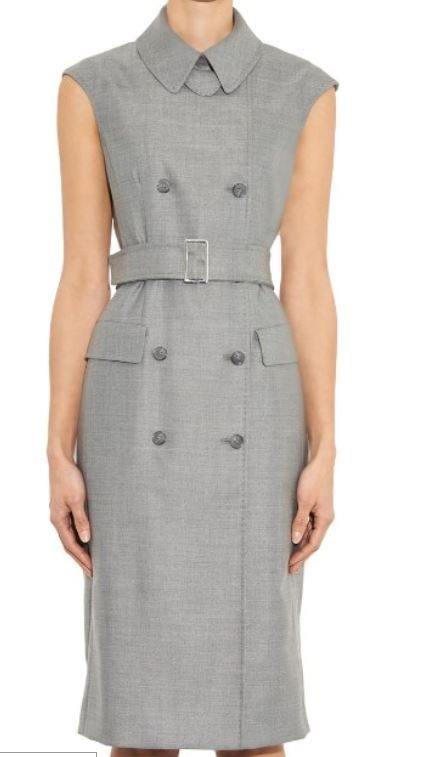 Sweaters: Sweaters combine versatility with beauty and comfort. Your favorite sweater may be appropriate for work with trousers and perfect for weekends with jeans. The sweater's capacity to carry color is infinitely variable — intense color, soft color, marled yarns, and heathered shades. And there is nothing more agreeable than enveloping oneself is a soft cashmere sweater. So treat yourself. Wait a minute! One important detail: spend on wool sweaters, not cotton or other fibers.
Shoes: I mourn shoes as soon as I bring them home, knowing that they are doomed (literally) to a slow march toward ruin — unless an unexpected weather event kills them instantly. So it's hard for me to part with large amounts on money for shoes. At the same time, inexpensive shoes tend to
look
inexpensive and can degrade the look of an expensive suit or dress.


Therefore, I will spend on nice shoes, but I try to make sure I buy them on sale.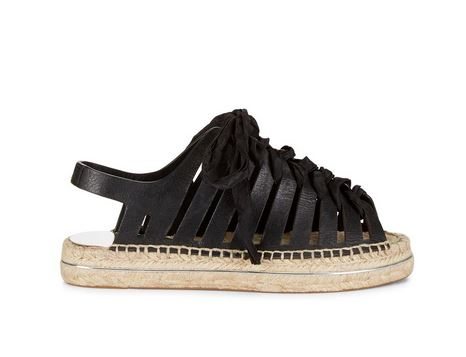 Tops and Blouses: In warmer weather, a great blouse can anchor an outfit as effectively as a jacket, at half the price. So think of a substantial blouse as a cost-effective jacket surrogate.

For the less substantial blouses and tops, buy on sale.

Jerseys and tee-shirts are a place to save. I would never buy a tee-shirt from a luxury, luxury bridge or contemporary brand.
Pants: I resent spending money on pants, the dullest of all garments. I feel like no one should have to spend hard-earned money on pants. I'll take that one step further: the government should issue vouchers for pants, vaccinations, and cremation to all citizens. With that said, it is important to find pants that suit your body type and fit well (or can be tailored with minimal cost to fit well). When you find these elusive pants, you should buy more than one pair in more than one color.


Skirts: While I resent pants, skirts irritate me. Put on a skirt and you still have to make 4 or 5 more choices before you are actually dressed: (1) a blouse (or sweater); (2) a jacket (or sweater); (3) hosiery (or bare legs); (4) shoe height; and (5) shoe.

In other words: "Right now, it's only a notion. But I think I can get money to make it into a concept. And later turn it into an idea."
There's one last retail category — which relates to distribution/price more than quality/price — and it's called Off-Price. Off-Price is past-season, significantly discounted clothing, but I think of it as Luxury Hunting Ground. YOOX and Gilt are excellent sources for these clothes. To recap, I look for:
dresses
and
jackets
in Bridge Luxury, Contemporary, and Luxury Off-Price;
blouses
in Contemporary, and;
pants
and
the rare skirt
at other levels.
But as I said at the outset, these are just my thoughts. Please feel free to share yours!