Last December, I showed you a new floral blouse with jeans and a smart jacket and told you to imagine another jacket and pants combination. I described it with specificity.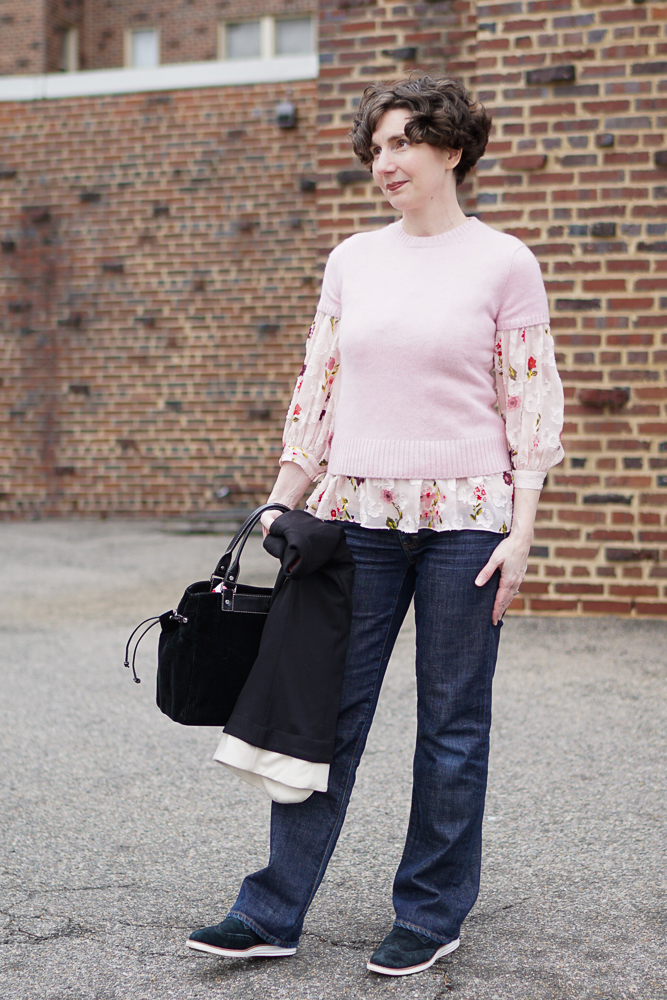 A year later, I am retreading that ground.

I only have so many things to show you and I can't afford to throw away any ideas that can be turned into posts.



Here is one of my reliable outfits for Casual Friday and travel.
The idea of wearing a jacket with a belt (another Important Thought) saved this blazer from the give-away pile. You may remember I had deemed it
"too boxy."

And a Hot Tip, to go with the Important Thoughts: A floral with a floral can be very charming.


Why is this? Two reasons. First, flowers are intrinsically appealing. Second, wearing a floral with a floral has an off-hand, bordering on insouciant, feel about it. It doesn't seem like it should be intentional and therefore seems unintentional. Even though it is very contrived, as proven by this protracted analysis.
You may want to refresh your knowledge of the Virtues of Large Scarves with
this post
.
Have a fantastic weekend!