As we move into the summer, you will be seeing more color and more dresses in my posts. A cotton or linen dress (or cotton or linen mixed with a little silk, which creates a beautiful blend) is just the thing to wear in the heat. This dress is a lightweight but stiff cotton poplin that should hold up well when the temperature goes above 90 degrees.




The heat is coming, I fear. But a loose fitting dress like this — which stands away from the body because of clever construction — will be comfortable when I have to be outside.


Rightly or wrongly, I think that a long necklace wouldn't look right with the loose cut of this dress. A short necklace might work better with the dress's silhouette, but would interfere with the very pretty outline created by the sleeves and neckline. So, a brooch it is!

I found this brooch years ago while taking a break during a conference in San Antonio. Where do you think I found it? That's right: the River Walk! (In a store, not on the ground.) Costume jewelry like this is charming, but neither valuable nor expensive — and can be found on eBay.
It did occur to me that some might consider a cluster of fake diamonds excessive for the office, so I tried another brooch — a lucite flower — which also looks pretty with this dress.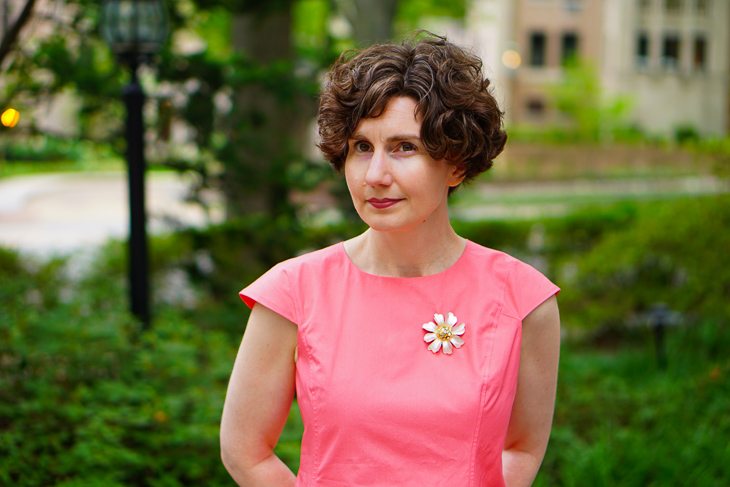 My devoted photographer and I tried to capture a few images of the seams and construction that give this dress its great shape.


Putting all the parts back together and viewing them from another angle here.
How to finish this off? With my new summer shoes and bag, which you've seen before . . . but never like this.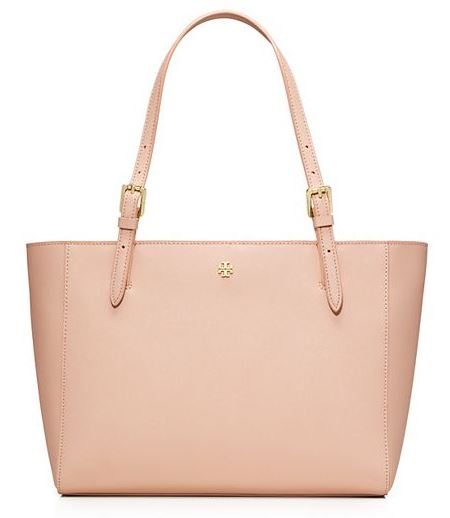 I like this dress so much that I also bought it in black, which I plan to wear with a wide, black patent leather belt. Mull that over and then come take a look in a few weeks here.
Dress: Jil Sander from YOOX; Shoes: Rebecca Minkoff; Bag: Tory Burch York Small Buckle Tote; Lucite brooch: Alexis Bittar