I was going to post a contest for all of you . . . to come up with ways that I could wear an orphan jacket that has been sitting in my closet for years. But I decided to apply myself and solve this problem of my own making.



Behold my charming but somewhat pointless Vera Wang Lavender Label Cropped Short-Sleeved Trench in Chartreuse Corded Silk.

I think this jacket is the first thing I ever bought on Gilt.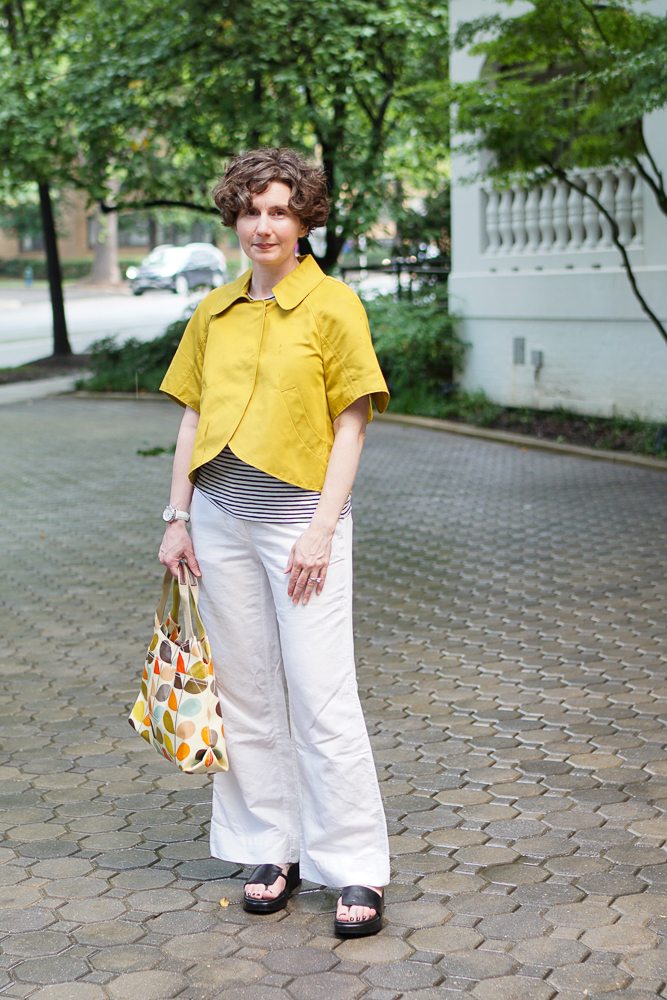 When I bought this jacket, I pictured it with a black sheath, but I don't think I've actually worn it thusly.

My faith in closet formulae has been rewarded again. In the summer: white pants + striped tee shirt + colorful jacket = unimpeachably dressed.


I would, however, like to hear how you would wear this jacket. Please post your ideas!
Whenever I take this jacket out of the closet (to not wear it), I am reminded of why I love it. Let's use Directrice 360™ to appreciate its cunning shape and volume. It's so interesting.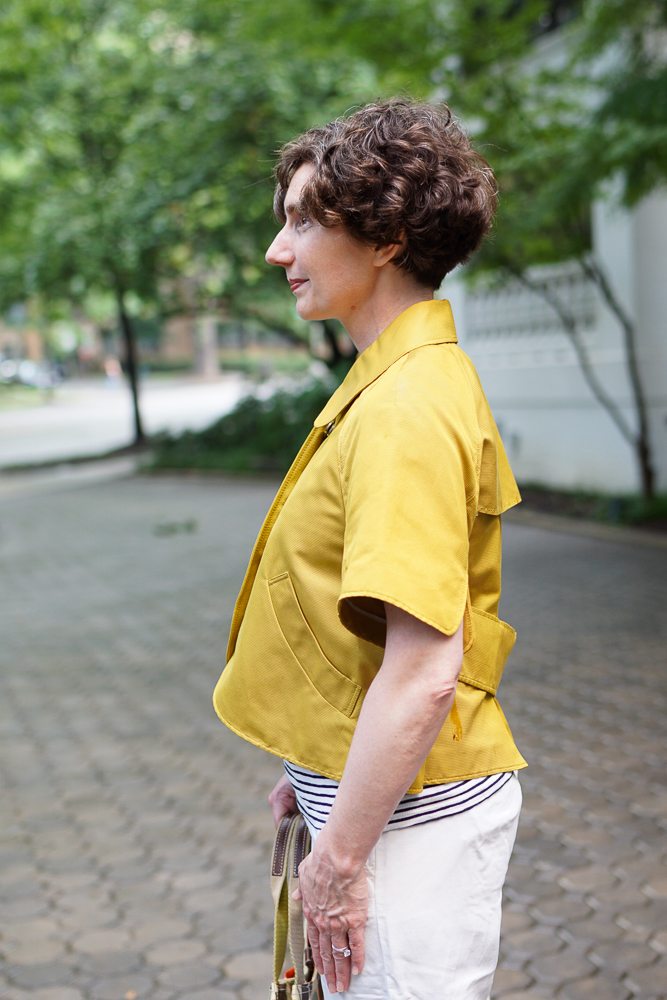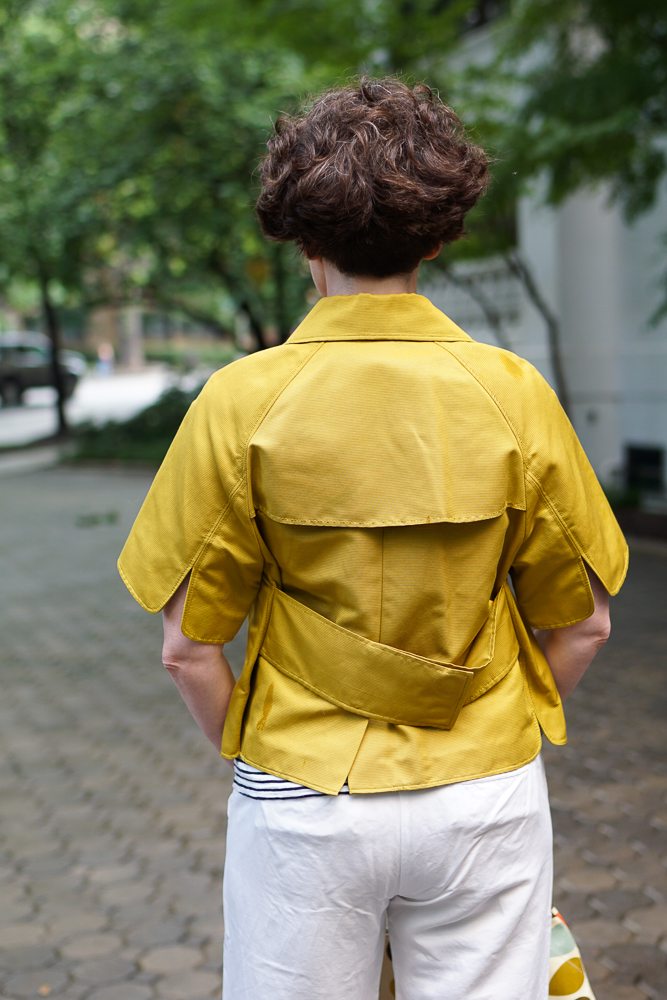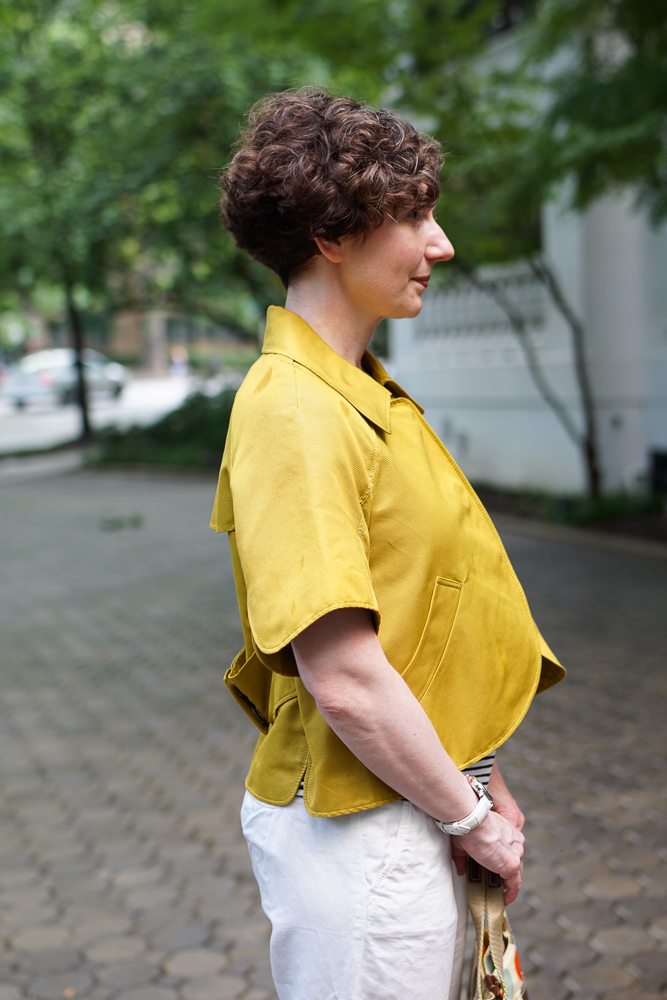 A few details: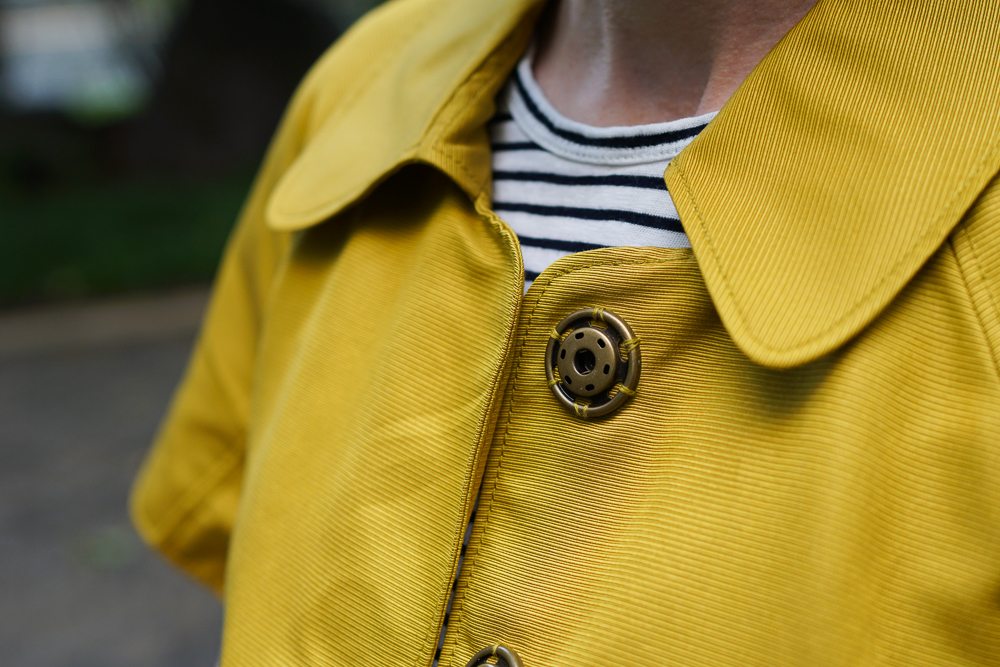 The pockets visually echo the bias cut of the jacket.


Perhaps you are not convinced that the cut of this jacket warrants a spot in my closet. You forget that it is my favorite color: Weirdy Green.

Have a fantastic weekend!
Jacket: Vera Wang Lavender Label; Tee shirt: JCrew; Pants: JCrew; Sandals: Donald J. Pliner; Bag: Orla Kiely; Watch: Michele