The Directrice presents: How to Pack for Vacation.

Perhaps some of you are thinking, Thanks for nothing, Directrice. I took my vacation in July.

Please don't be mad. Perhaps this advice will be useful next year. Or, perhaps you won't find it useful at all, and therefore can't be mad that it's late.

The Photographer and I are on vacation and looking over what I packed, I am thinking I did a pretty good job. Guess where we are? The person who comes closest to the spot will win a Directrice coffee mug.


Maybe I don't even need to say this, but the chief objectives in packing for vacation are (1) to pack as little as possible but (2) still have enough clothing to put on something stylish and clean (relatively clean) every day. Do we agree?

Did you think the objective was something else?

What is most likely to prevent you from achieving this objective?

Shoes. Cut this off at the pass. You are packing two pairs of shoes (one of which are black flats, unless it is summer, in which case they are black sandals) and you will wear a pair of stylish sneakers on the plane.
What else is likely to cause you headaches? Specialty underwear —
e.g.
, Y-back bra, specially-colored underpants that won't show through a particular dress,
etc
. If possible, try not to pack garments that require special foundations.
On to clothes!
But first: Do you have any special wardrobe needs for your trip? Are you attending a fancy dinner? Giving a talk? Going on an extended hike? If so, pack what you need for those activities first. Perhaps those clothes can be worked into the rest of the vacation rotation, but probably not.
Now
on to general wardrobe, suitable for light physical activity: sight-seeing, museums, restaurants.
When I said, "as little as possible" I meant as much as you can fit in a suitcase and lift without difficulty. You do not have to lift the bag over your shoulder, because you are going to check it, but you should be able to maneuver it around the airport and manage it on a train, where you can't check it. To give you some sense of capacity, my suitcase is a standard Tumi that fits in an overhead compartment, but can be expanded by 3 inches (after which it no longer fits in an overhead compartment). For a two week trip, I use all of that space.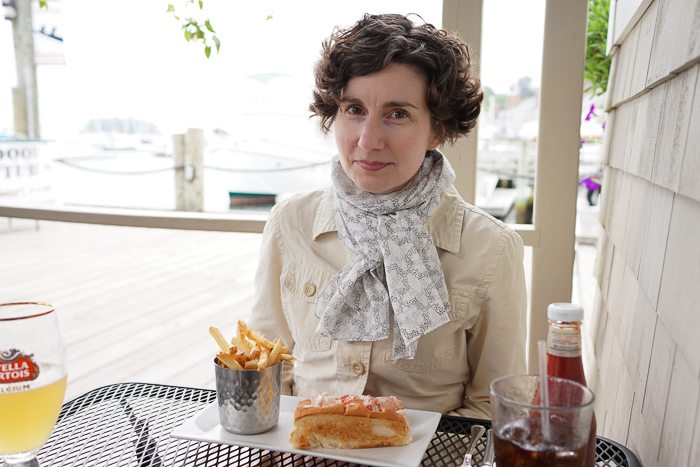 Two weeks means you will need to wear everything in your suitcase three times — although there is some variation for tops (which I would wear fewer times) and jackets (which I would wear more times). But let's start where I typically do — with pants. You will need 5 pairs of pants.

Pack 1 white or light colored pair, 1 medium khaki pair, 1 dark pair, and 1 pair of jeans. Wear the other pair of jeans.

Next, three little jackets: 1 black or navy, 1 light colored (white/ivory/tan) and 1 in any color of your choosing (including a white/ivory/tan alternate). You will probably wear one of these on the plane unless you decide to wear a sweater.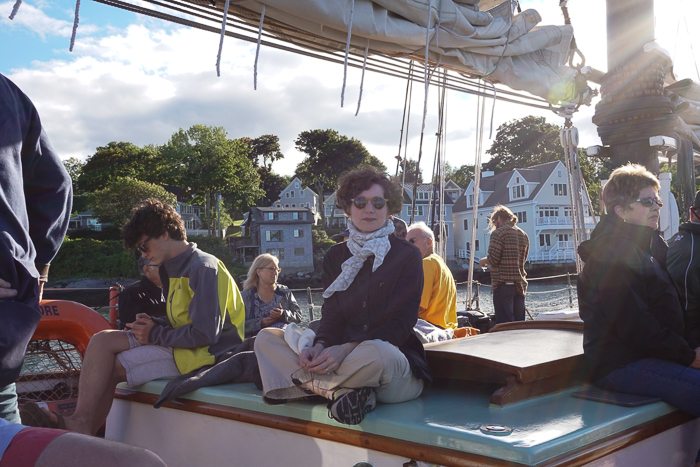 Under the jackets, an assortment of tops: 4 striped tee shirts and 4 blouses.

Hint: Every top should go with at least 2 pairs of pants and 2 of the jackets.


For weather extremes . . . which includes airplanes, pack one sweater (black or navy blue) and two or three lightweight scarves.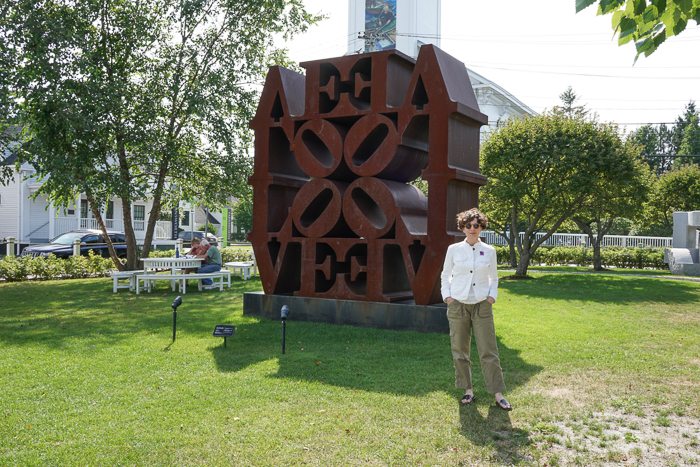 Now that you've picked out your clothes, you can select your second pair of shoes: sometimes I take a pair of black penny loafers, sometimes my leopard Mary-Janes. On this particular trip (a summer trip to as yet undisclosed location), I packed a second pair of sandals.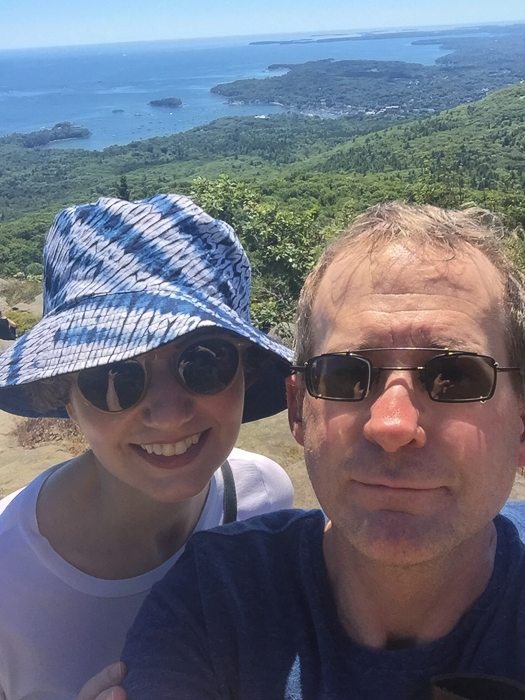 Essentials and Incidentals: I do pack a zillion pairs of underpants (it's nice not to bother with laundry on a trip) plus a sunhat and 2 pairs of sunglasses.

Here, a confession: I packed three sunhats for this trip. And then I bought two more, although one will probably be a gift. They are all foldable and crushable, so they aren't taking up much room in my suitcase, but I could have done better.
Have a fantastic weekend!