As the summer winds down, perhaps it is time for a post-mortem. To think about what went well this summer and what could be done better next year.

To be clear, I'm not talking about how effectively you managed your dockets or met publication deadlines . . . or organized your children's school/camp/childcare coverage.
Non, non.
You've come here for a break from
all that
. I'm just asking: Did you enjoy getting dressed this summer? Do you feel like you had the right things in your closet? Did you wear brightly colored sandals
like I told you to
?
If the answer to that third question was
no
(or
non
), let me take another run at this.
For the reason that you need pair of
red shoes for fall and winter
, you need a pair of red sandals for summer.
Red sandals are the perfect thing to wear with a simple white, denim, or khaki dress. Or, with a white blouse and white pants or a white top and jeans or khakis. Insta-chic. And as you can see here, they look pretty good with a black and white striped dress, too.


I bought these sandals at least a dozen years ago. They've lasted so long because I don't wear them frequently.

But I do wear them regularly — at least once a fortnight during the summer — and always enjoy looking down at my feet when I do.
Now may be a good time to buy a pair of red sandals on sale to lay in for next summer . . .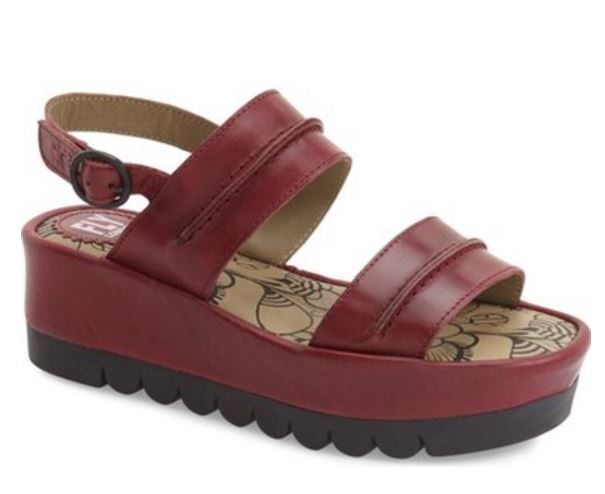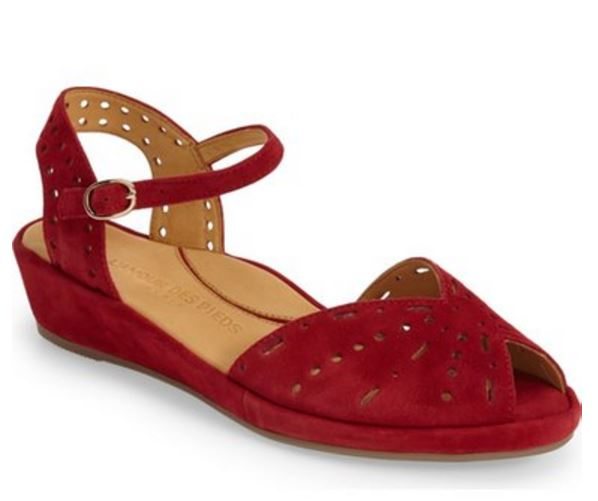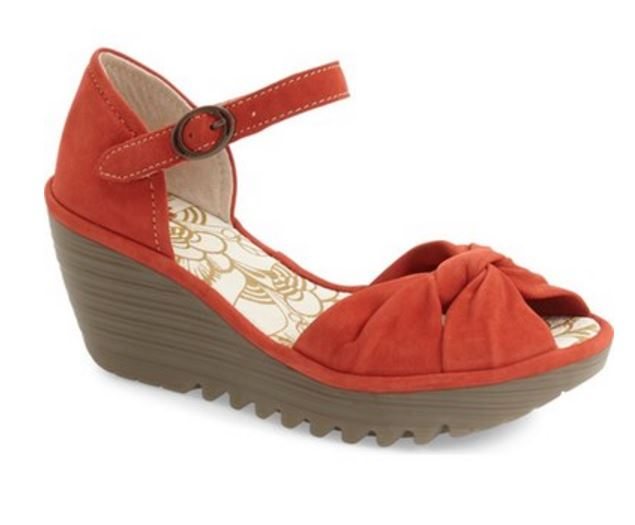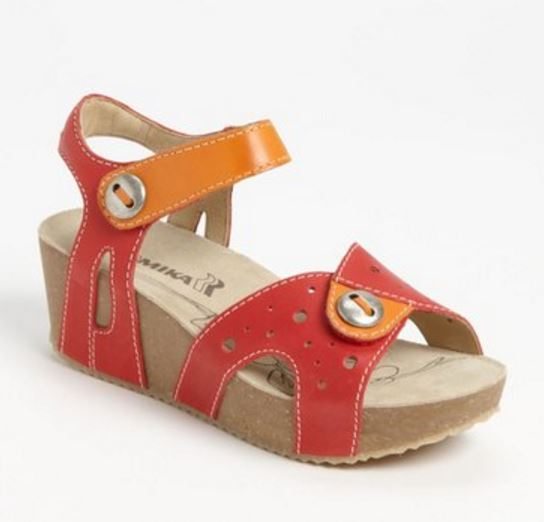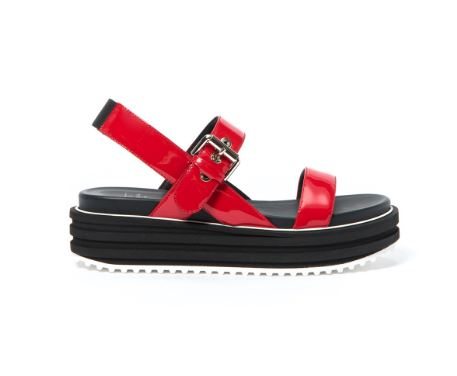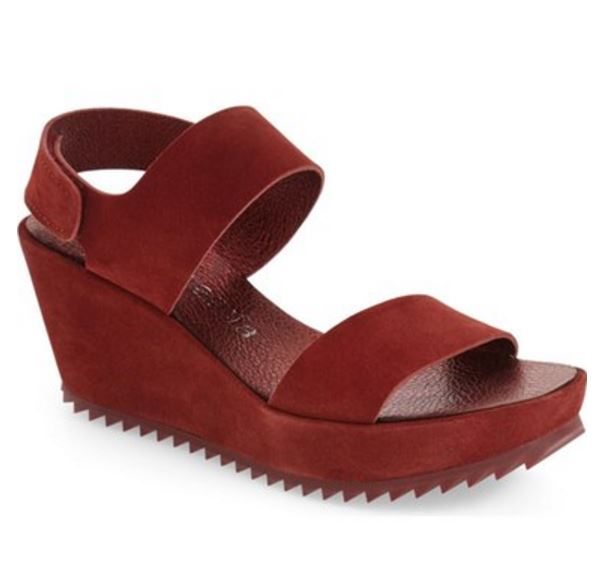 My work is done. Your feet are in your hands now.*
Dress: JCrew
Cap-sleeve Dress in Shirting Stripe
; Sandals: Circa by Joan & David; Bag: Kate Spade; Sunglasses: Illesteva Leonard
* This is a little nod to Dorothy Sayers, who offered this gem in
Gaudy Night
: "As she got into bed she recalled the extempore prayer of a well-meaning but incoherent curate, heard once and never forgotten:
Lord, teach us to take our hearts and look them in the face, however difficult it may be.
"