Approximately one year ago, I was musing about how quickly the styles of the 90s and 00s had been recycled and I thought, Thank God crop tops haven't come back. They were too awful even for fast fashion to resurrect.
Those thoughts had barely formed in my head when crop tops started appearing in the SS2014 collections. My dismay turned quickly to disbelief when the New York Times reported women's efforts to transform their bodies — through exercise and cosmetic surgery — for the purpose of wearing CROP TOPS. Of all the disturbing things reported in the article (hundreds of crunches, self-esteem through better abdominal definition), the most disturbing was one woman's description of crop tops as "intriguing." She didn't mean intriguing like beguiling; she meant worthy of observation and exploration.
What?

For the record, here are things that intrigue me:


And in our world of wonders, there are even clothes that are interesting. For instance, the designs of Charles James are intriguing because they are engineering marvels.
So what is my problem with crop tops? First, they are unflattering because they unduly shorten the torso and can be difficult to balance with a bottom (pants or skirt) in the right proportions. (I think a slim crop top with a knee-length or long skirt — full, a-line or straight — may be the best look.) I must allow, however, that the current iteration of the crop top is much better than the 90s version — the cut is slimmer and longer and intended to show just a sliver of midriff. Second, notwithstanding the example of Hollywood actresses, I don't think crop tops are appropriate in many settings. They are not for: work or anything work-related, ceremonial occasions like weddings and funerals, black-tie events. I wouldn't wear one to a family gathering even if I were 25. That leaves brunch and dates.
But with the wisdom of age (the sadder, but wiser Directrice), I have realized that this new generation of crop tops are great layering pieces. So I bought two and have great plans for them.
Co-opt, subvert, triumph!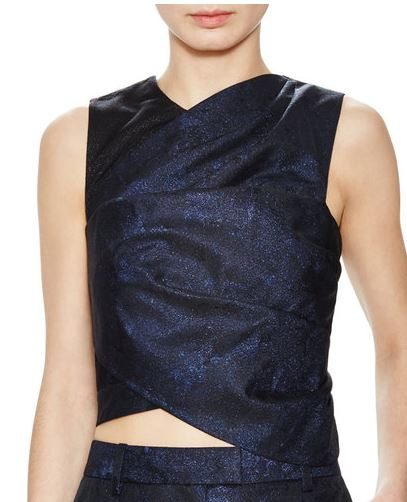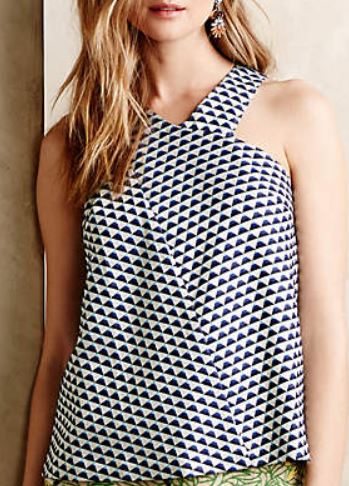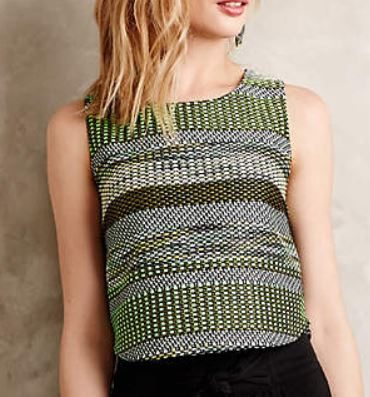 Note: A plain black, crew necked crop top would be very useful (in lieu of a sweater vest) with many ensembles and a black-and-white striped one would be just the thing with a white blouse, khakis and sneakers.