More like, the Awesome Bellhop returns!





Boom!




Remember this jacket?

Looking fresh in 2019 after a couple years of rest.

It's not that the jacket has been resting, but rather that your eyes have had a rest from the jacket.


Perhaps you do not see it as a rest, but rather as a deprivation.

Regardless, it's here now — so feast your eyes.

Despite being an old jacket, there are contemporary lessons to be derived here.

Remember: At Directrice Global Industries, Ltd., we are working on a conceptual level.
SO what is the concept here?
Help your old clothes to make new friends.
When last seen
, this jacket was worn over black crew neck sweater. Here . . . why am I describing something that is right there for you to see?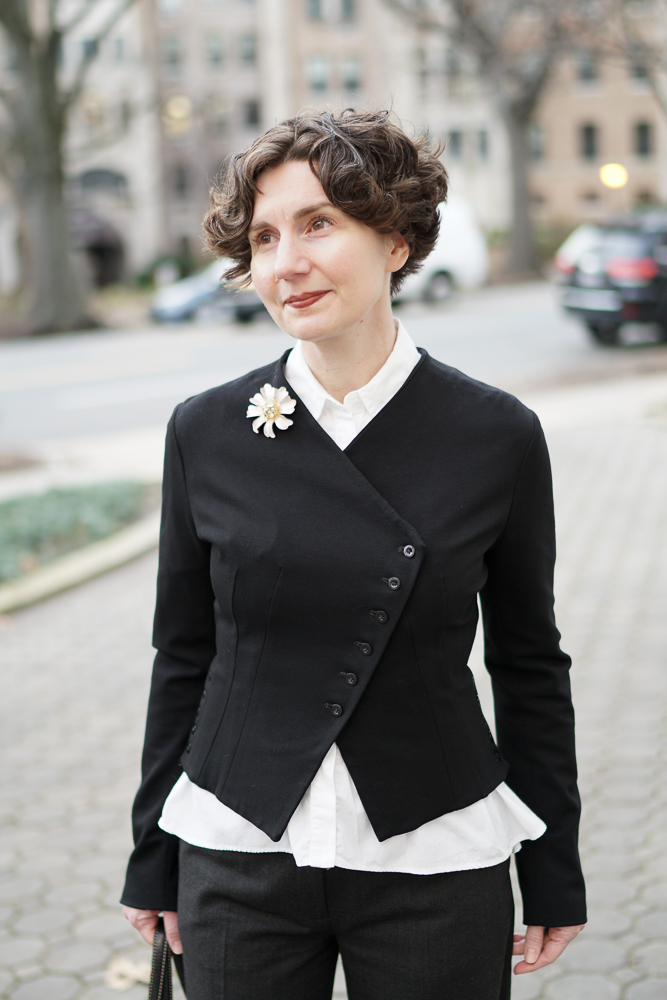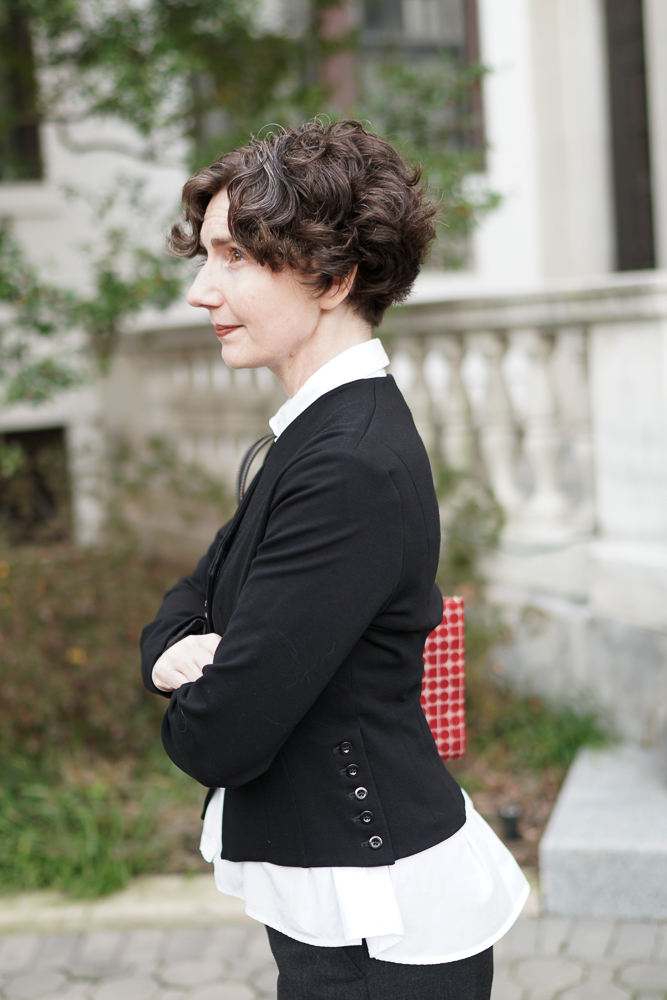 Finishing things off, a little whimsy in pink.
Have a fantastic weekend!
Jacket: Marc by Marc Jacobs; Blouse: ASOS; Pants: Eileen Fisher; Shoes: Taryn Rose; Brooch: Alexis Bittar; Bag: Kate Spade