Although I have counseled a certain amount of caution in acquiring embellished garments, some simply cannot be resisted. Like this jacket: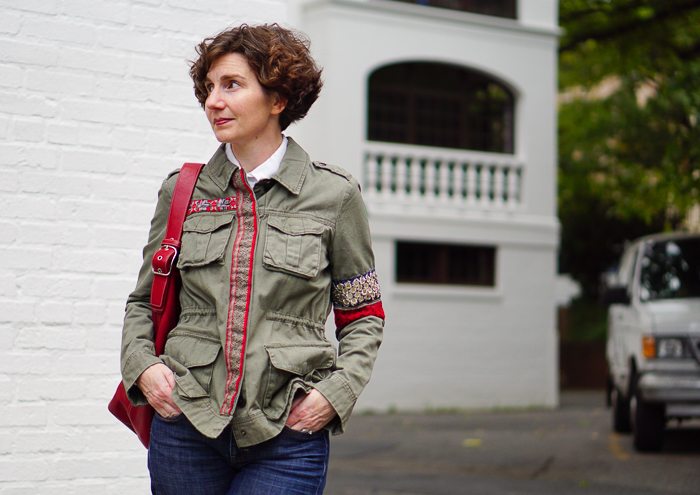 With jeans and flats it's perfect for a very casual Friday. This jacket would also look good with white jeans (I think, I think) or ivory corduroys (soon to be the subject of a rapturous post).

For those of you who sew, you could trick out a plain safari or fatigue jacket with fancy trims like these. Just do a quick search for "Indian sari trims" and you will find wondrous supplies.

Here is a better look at the details.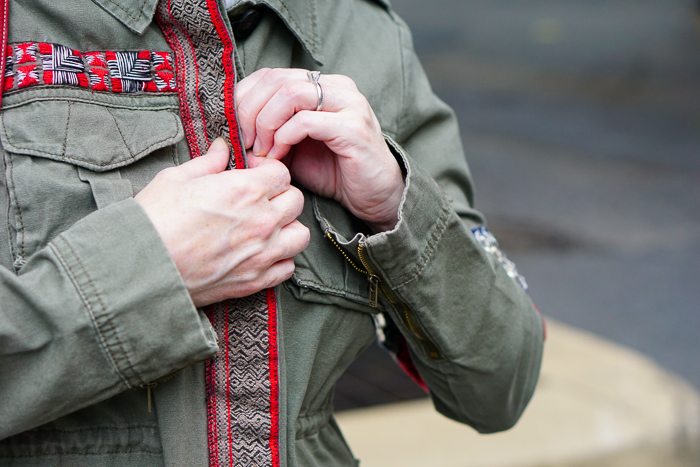 This jacket came in navy, too — if you are looking for further inspiration.
Jacket: Sachin+Babi; Blouse: Talbots; Jeans: JCrew: Shoes: French Sole New York; Bag: Coach