For those of you who need a refresher on the endless utility of The Utility Jacket (also referred to as a Safari Jacket), read and believe.



A utility jacket is your best friend on the casual days of the warm weather months.
Smart! Cotton! Pockets!


This one, from JCrew, is an old favorite. I bought it in this color and an army green, probably in 2006.

Unfortunately, this jacket has torn under one of the arms, simply as a result of considerable wear . . . and possibly the zealous use of OxyClean. I will bring it to Fatima and see if she can create an internal patch that will hide the tears and prevent further damage.
I like this ivory jacket paired with an ivory blouse — the Pineapple Blouse, which you've
seen before
.


Note the winsome standing collar.


The top-stitching on this jacket provides subtle contrast — just enough to be interesting, but not so much as to interfere with anything else that I might wear.


This jacket looks smart because it is shaped. Tabs at the waist are a part of it,
but the front and back are contoured as well. I prefer a shaped utility jacket to a boxy one.

I think I look awesomely tall in this photo.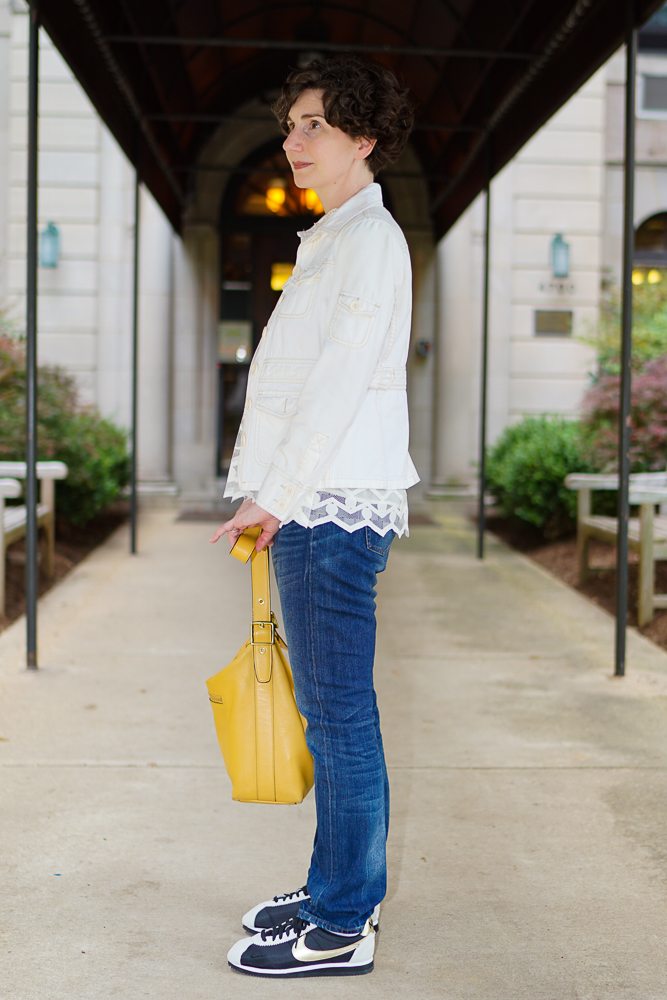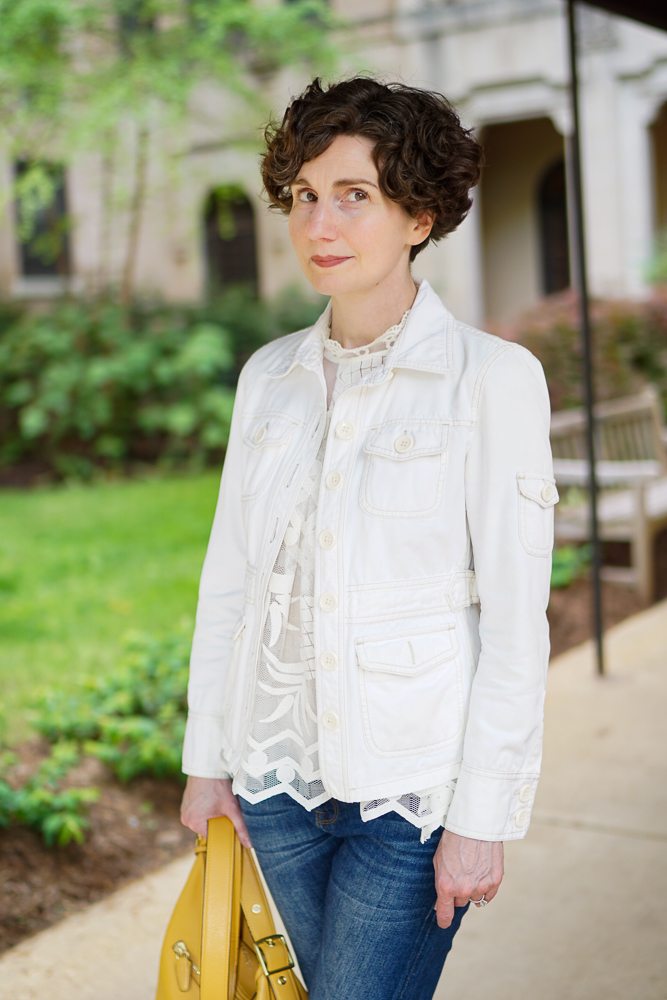 If you would like to see more utility jackets, you've come to the right place. Here are
navy
,
white
,
tan
, and green ones.
Have a fantastic weekend!
Jacket: JCrew; Blouse: Anthropologie; Jeans: JCrew; Sneakers: Nike iD Cortez; Bag: Coach