I occasionally buy glossy fashion magazines like Harper's Bazaar and Vogue. The clothes shown in these magazines are beyond the reach of most mortals, so I don't read these magazines like catalogs. I am just looking for ideas — mostly, color combinations and new silhouettes. Even if I am going to reject the new shapes of the season (see, e.g., Crop Tops Rise from the Dead), I like to know what they are.




Somewhere, I came across this dress from Marni, except that the version I saw was black, ivory and navy blue.

That color combination — both the colors and the proportions of the color-blocks — seemed very chic to me, so I set to creating something similar from things that I already had.



I had a navy dress.




I had an ivory cardigan.


And I had this thing.

This thing is a fur collar. Don't freak out. In the words of Cher Horowitz, "It's totally faux."



Put it all together and you get:

I wore this to work one day when my schedule included a political fundraiser. Had I looked at my calendar more carefully in advance, I would have worn something more conventional.

When I shook hands with the candidate, he insisted we'd met before. That's always such an awkward thing; when someone you know you've never met insists that you have in fact met. Best to give in graciously (as I did), but what I wanted to say was, I think you're confusing me with some other batty donor who runs around looking apres ski at inappropriate times in inappropriate places.
A couple of details that I don't want to overlook.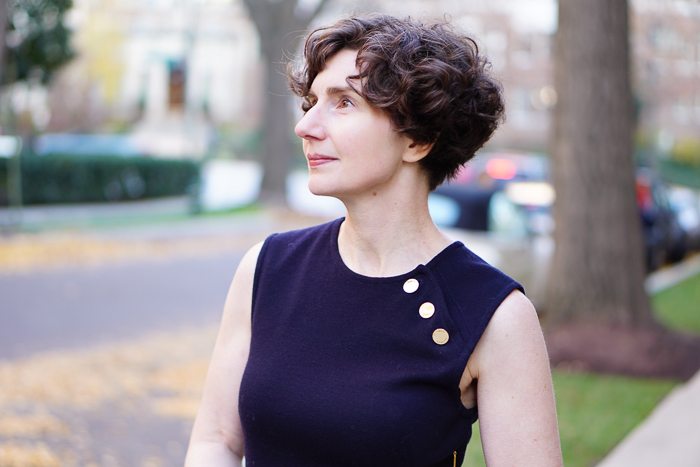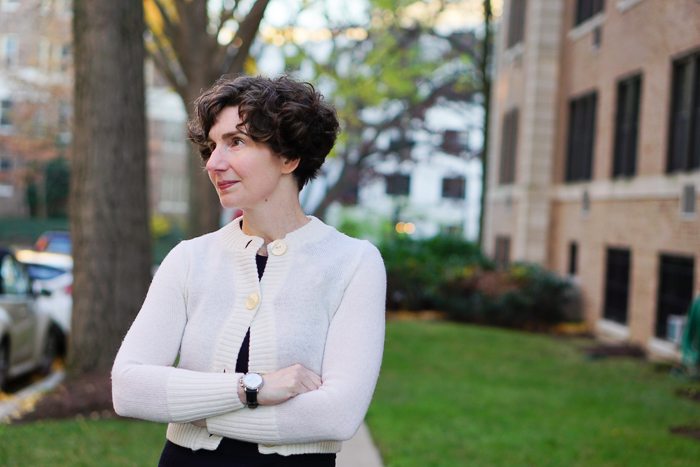 Dress: Tory Burch; Cardigan: JCrew; Faux fur collar: Anthropologie (mine is old, but there is a nearly identical one available this year); Boots: Kenneth Cole; Bag: Coach Gramercy Satchel; Watch: Michele CSX