The Procurement Department of Directrice Global Industries Ltd. is working on acquiring a couple of pieces needed to execute your ideas — which coalesced around slim jersey tops and wide-legged cropped pants — but for now, let me show you the casual look I came up with.
Some of you suggested a fluid top underneath, rather than a stiff, poplin blouse.
Did you remember
this blouse
?



What do you think?
Starting with the most important things first — the ties in the back: – I am covered up and the bright floral provides a decent contrast for those cranberry colored ties.
The neckline of the blouse is a little wider and lower than a classic round neckline, so it fits beautifully into the neckline of this top. The blouse is made of a very light silk, and therefore creates no bulk under the top.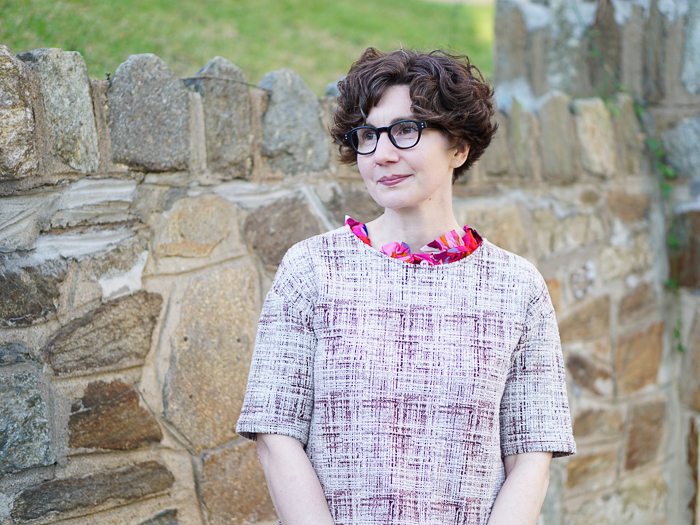 I toyed with the idea of wearing a lucite brooch at the neckline, but decided that I might already be carrying a maximum of pattern on my torso. So I put a bracelet on my bare arm.



To finish things off, a black corduroy handbag with leather trim and dark purple patent leather flats.