Long-time readers may remember that I once was afraid to wear necklaces. I am pleased to say that I have conquered that anxiety.

Through aversion-therapy, acquisitions, and experimentation over the last fifteen years, I have developed a number of theories about necklaces as well as
guidelines
for wearing them. But just two months ago, I achieved a real breakthrough.
I realized that a necklace that combines gold and pearlescent elements may be the O-Negative of the jewelry box: The Universal Donor.
It gives to everything.
Important, Unrelated Disclaimer: The yellow in my front hall is beautiful and softer than it appears in these photos.+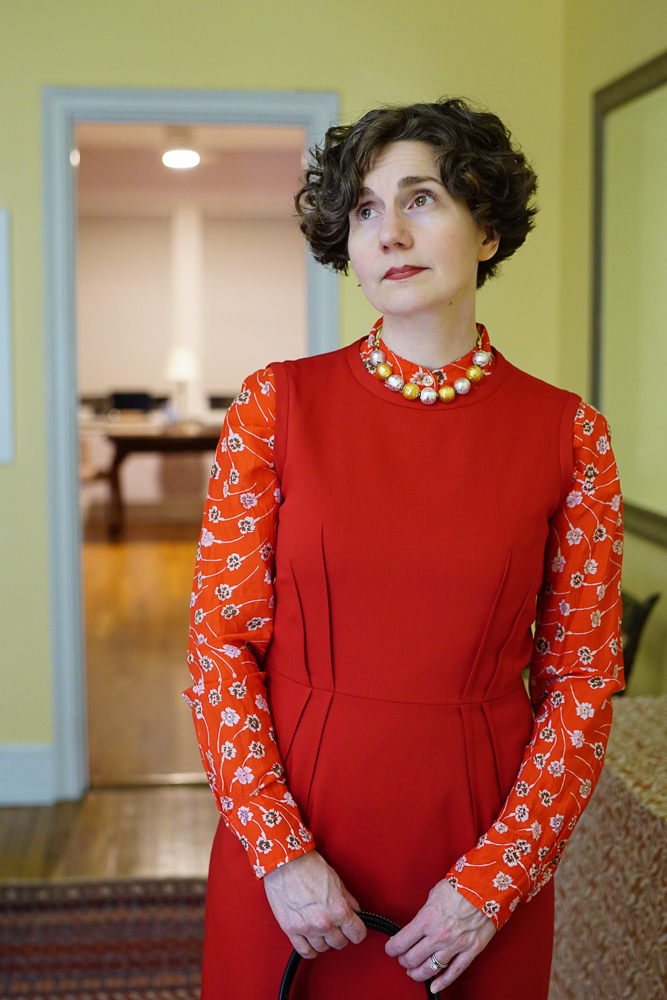 Do you see how the colors/tones of this necklace work in a way that a gold necklace or a silver necklace or a pearl necklace may not have worked?



Come closer! That's a command, not an invitation.

I am going to take my rhapsodizing one step further, and posit that this necklace — eight beads — works better than a circlet of beads (going the whole way around my neck) would have.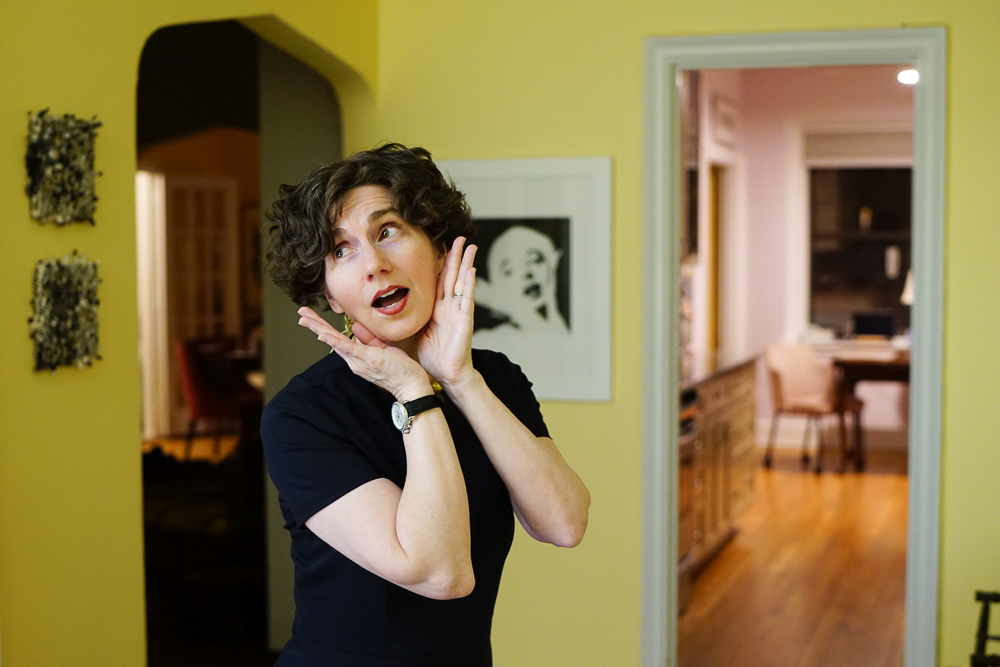 You may be thinking, "That's all well and good for you, Directrice — a person who takes jewelry off the backs of her wedding guests — but what are the rest of us, without Venetian beads, to do?"
A fair question! But first, I must protest that I did not take the jewelry "off a wedding guest." I
accepted
the jewelry as a gift
after
the wedding. I am not a monster.

But let's not quibble about the past. I've given your quandary some thought.

First, you could try to find some Venetian glass beads on the internet.

Failing that, you could substitute gold beads and fat, Baroque (cultured) pearls. Wouldn't that combination also be beautiful?

Let's come back for a moment, and feast our eyes.

My wedding guest has such great style, such a great eye. I never would have thought to combine these two colors.
You may remember that this necklace was originally a bracelet?
Wearing these beads as a necklace works better for me, for reasons we've
previously discussed
.



This necklace works as beautifully with a simple navy blue dress as it does with the more complicated red ensemble. That's genius.
The details on the dresses appear in these earlier posts:
Blouse Under Dress
and
The Pendulum Swings Back
. The story of the necklace appears in this post:
Be Prepared
.
+ It's Benjamin Moore Crowne Hill Yellow mixed to 50% strength. But I have decided, as part of the apartment refresh, to replace this color with a patterned wallpaper, to paint the kitchen a different yellow . . . it goes on and on. I think I will have to write a post about it.
* Whenever I wear a classic dress with
lo-bloc heels
, I present myself to The Photographer and say, "I look like such a lady" with the sincerity and delight one might expect from a six year old playing dress up. It's always a surprise.