This is my post about low block heels. Is that "low, block" or "low-block"? Does it matter?

I couldn't be happier about the return to sanity. High heels are really bad for the feet. And the spine. And the back. And the knees. Is that all? No, that's not all. High heels may also be bad for the circulatory system.

I did a little scouting for you, for us, and make the following recommendations for investing in a pair of low block heels (when unsure, it's best to remove all punctuation) as a hedge against the next period of madness . . . which will probably begin in AW 2017, SS 2018 at the latest.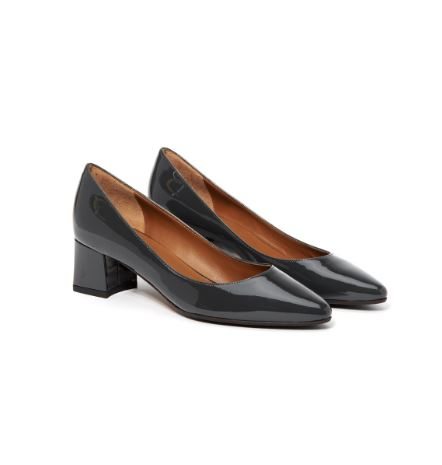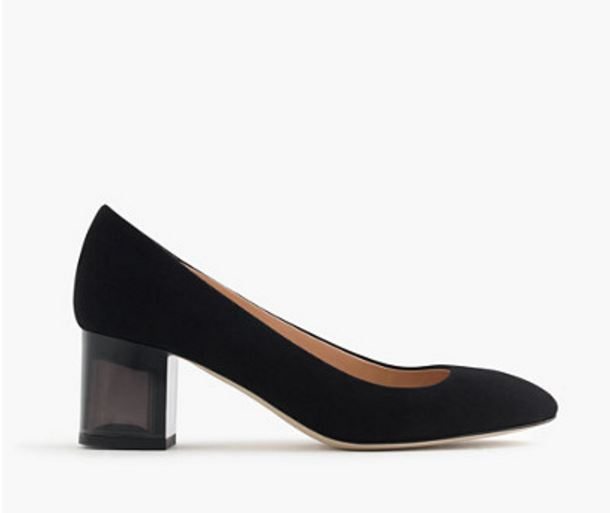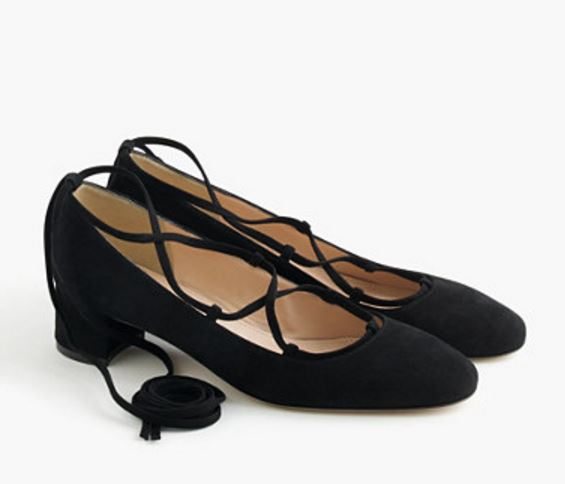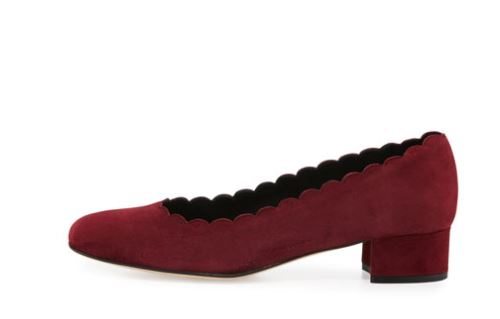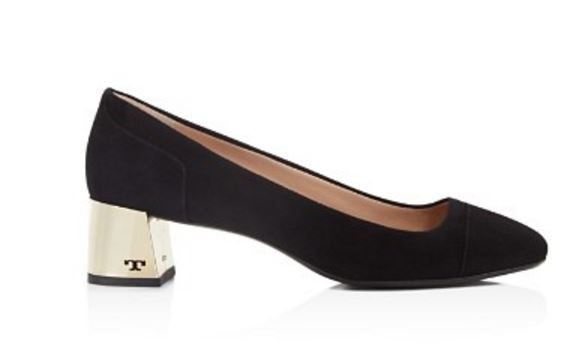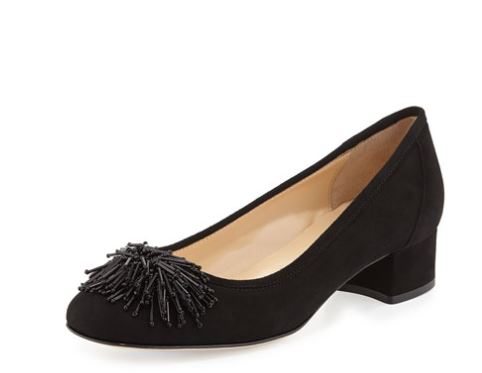 If you don't have a pair of low (
i.e.
, manageable and comfortable) black heels, you need one. This is me, The Directrice, using the imperative voice. You will wear your sensible heels to court, to important meetings, to funerals (sad, but unavoidable), and to other events that require business attire. You might only need them four times a year, but when you need them, you really need them — and you don't want to be frantically trying to buy a pair the weekend before such a date. Any of these pairs will last
years
if you don't get caught wearing them in a sudden downpour.
The Aquatalia Pheobe may get a special nod, despite the cost, because they are
waterproof
. I can't help but think that it would be such a gift, a luxury worth the cost, to not have to outwit the weather every day.
Special Bonus:

I also noticed these denim dresses during my Internet travels: two classic styles that you can wear over and over.

I have an Ann Taylor denim sheath that I've been wearing for years. Sometimes I dress it up with a sparkly brooch. It can also be worn with a corduroy or tweedy jacket and boots in the fall/winter.

The chest pockets on this versatile shirtdress might be tricky, but not disqualifying; but you could probably remove them easily if they are too large or misplaced on your frame.