I've been craving a shirtdress recently. I haven't owned one in years, but they're back in and I want part of the action.



I found this denim dress at Brooks Brothers. ON SALE.

Cute, right?

But what shoes to wear with it? They (the magazines, the blogs) are showing shirtdresses with loafers and mules styled like loafers, but that seems a little heavy to me.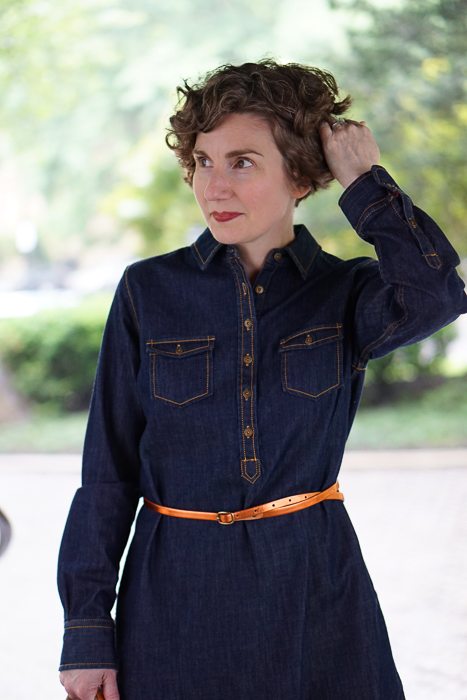 My go-to ballet flats look a little too schoolgirl with this dress.

Low heels would just be weird.


I need something that has substance, but not overwhelming weight.

I need . . . I need . . .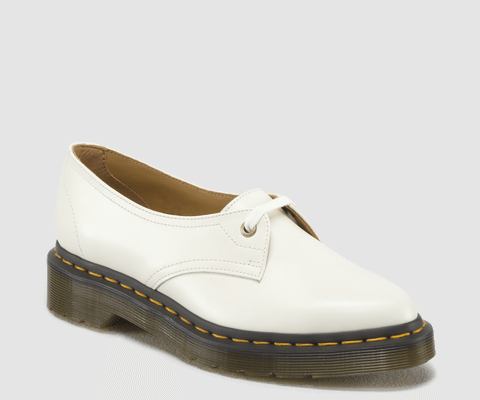 BOOM!

They work, for reasons that I can't fully explain.


You may have noticed that this dress is a little shorter than is my preference?

It's above the knee — but the clever shirttail hem provides some visual compensation (more like distraction) and keeps it from looking inappropriate. I think.


The dress did not come with a belt.
Actually, it was kind of a shapeless thing.

But I loved the tiny pockets and orange top-stitching — so I tried it on and used the black belt I was wearing that afternoon to cinch the waist.

I knew that I would be able to find a better belt at home.
Which I then did do!
I've had this belt for years. It was one that I purchased
without a clear purpose
, simply because I loved the copper color, metallic finish and vachetta trim.
First runner-up was the tortoise belt I wore
with a black dress
last week.



If you are looking for brogues, the search is over: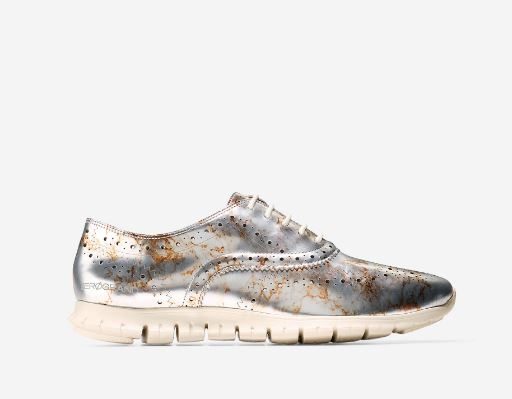 Dress: Brooks Brothers Denim Pullover Dress; Belt: JCrew; Shoes: Dr. Martens Siano Oxford; Bag: Orla Kiely