Albert Einstein defined insanity as doing the same thing over and over again and expecting different results.
Blue is really not my color, but I find this particular shade of blue (which falls between sky blue and robin's egg blue) irresistible. Thusly, I buy a light blue sweater every few years, conclude that it doesn't look that good on me, and give it away.



Here I am wearing a new blue sweater in 2015. Undaunted courage!



I do love this type of sweater: ultra-lightweight cashmere, ribbed. A sweater of this weight is perfect for layering in cooler weather, and can be worn alone in warmer weather.
It's the color of a perfect summer sky. This shade has a yellow undertone, which keeps it from being too sweet. It's not a baby blue.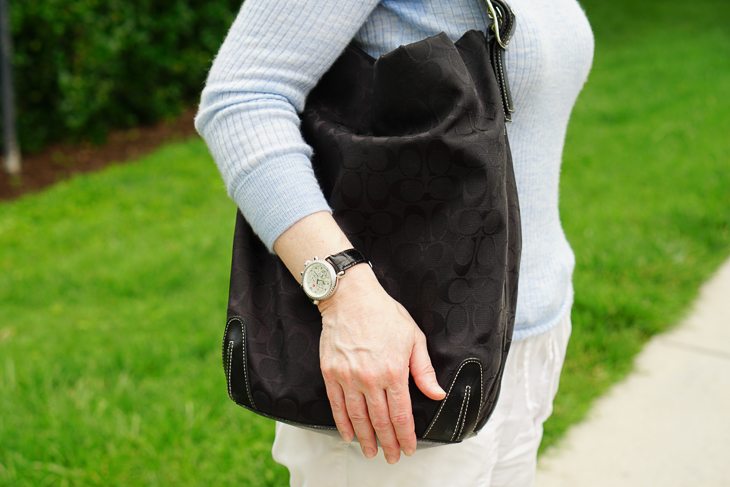 The best part of this outfit, though, is the shoes.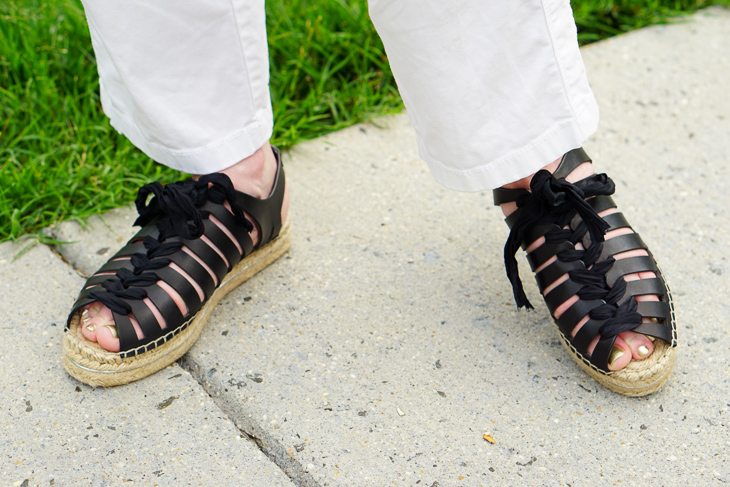 Have a fantastic weekend!
Sweater: JCrew Featherweight Three-quarter Sleeve Ribbed Tee; Pants: Ann Taylor; Espadrilles: Rebecca Minkoff; Bag: Coach; Watch: Michele CSX