The irony of being asked for the secrets of my beauty routine is profound. While I am good at picking out clothing, I am hopeless with hair and make-up. Totally hopeless. Therefore, I have boiled hair and make-up down to the essentials. I hope you won't be too disappointed.


Regarding hair, I can only offer this suggestion: It's far better to rely on a cut than on styling and therefore it is worth spending some time discussing your hair with a stylist who understands your hair and can advise you on what cuts and shapes will flatter your face. Then, you can do as I do, and limit your hair-styling exertions to getting frequent haircuts and using a styling product to control frizz.

I've used Bumble & Bumble Curl Creme for years; it was re-formulated in 2016 and I actually like the new formulation better.
So here is the daily routine.



After I shower (and usually after I dress — which may be a bad idea), I wash my face with a gentle cleanser: fresh (that's the brand name, not an adjective) Soy Face Cleanser. I love this stuff. I imagine that the cleanser has scientifically verified chemical-molecular properties (perhaps positive ions?) that enable it to bond with grime and oil (could they be negative ions?) on my face and gently (scientifically, organically, and molecularly) remove them from my face.

This is probably fantasy,* supported by sketchy memories of high-school (and not Advanced Placement) organic chemistry.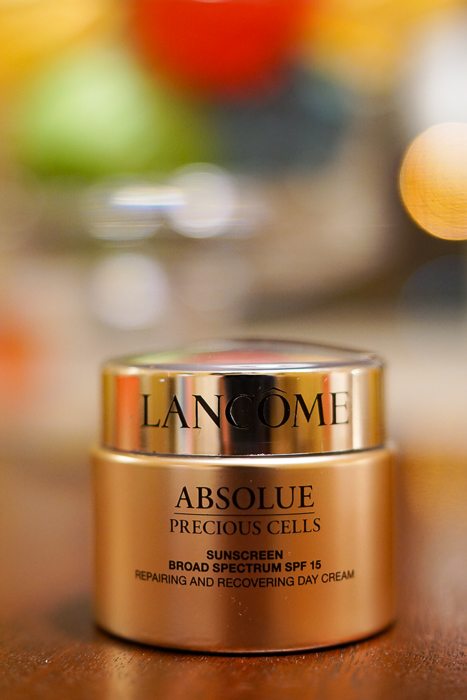 SO I slather the science-cleanser on my face, let it sit 30-60 seconds, and then use a paper towel that I have soaked with warm water (so that it's warm and soft) to gently wipe the stuff off.

THEN I blot my face with a hand towel and then while my face is still damp I apply Lancome Absolue moisturizer.**

On top of this moisturizer, I dab and then blend in a small amount of Laura Mercier Tinted Moisturizer Broad Spectrum SPF.



The Laura Mercier product comes in two formulations: regular and oil-free. The oil-free is difficult to spread — so I would only use it on top of another moisturizing product (as I do). Otherwise, you have to rub it in, and rubbing the face is verboten.

That's it for face. Face done!
Wait! Wait! I forgot one thing.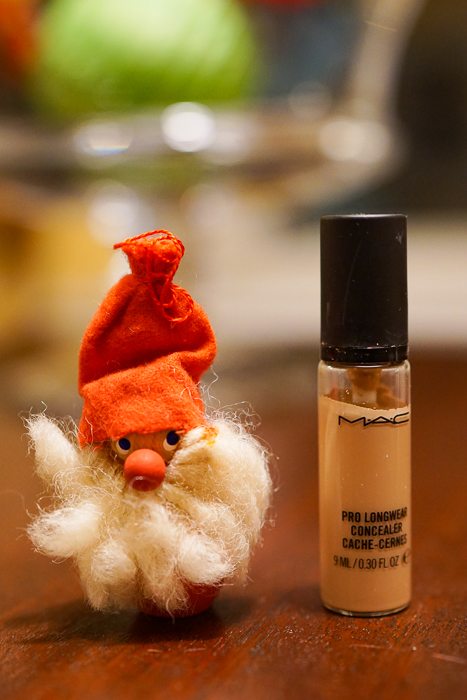 I tend to have dark circles under my eyes. I always have — even when I was a well-rested youngster. If they are particularly pronounced, I might use a little concealer. I dab a few light dots of MAC Pro Longwear Concealer on with a soft brush and blend them in with feathery strokes. Perfect coverage. But I don't bother with this every day because the skin under one's eyes is very delicate and I believe, in general, that it should be left alone.




Back to the routine routine.
Next: I curl my eyelashes and then apply dark brown mascara. I favor the Shu Uemura eyelash curler. Years ago, I would call the Shu Uemura store in Soho every year or so and have two curlers shipped to me . . . and then Shu Uemura
stopped its U.S. operations
. At the time, I wondered if it signaled a rupture in U.S.-Japanese relations (
was the United States being sanctioned by Japan?
) but it turns out that Shu Uemura is owned by L'Oreal and L'Oreal had decided to focus its U.S. marketing on other L'Oreal brands. But good news! You can now order Shu Uemura products on-line from
Shu Uemura-USA
.
I like two mascara products: Lancome Definicils and Clinique Lash Power Long-Wearing Formula. I wear dark brown rather than black because dark brown is more natural-looking.
Lastly, I put on lipstick, which keeps me from biting my lips — a terrible habit of mine.
I like big fat lip pencils, which I find much easier than tube lipstick to apply. My favorites are Trish McAvoy Essential Lip Pencils and NARS Satin and NARS Velvet Lip Pencils.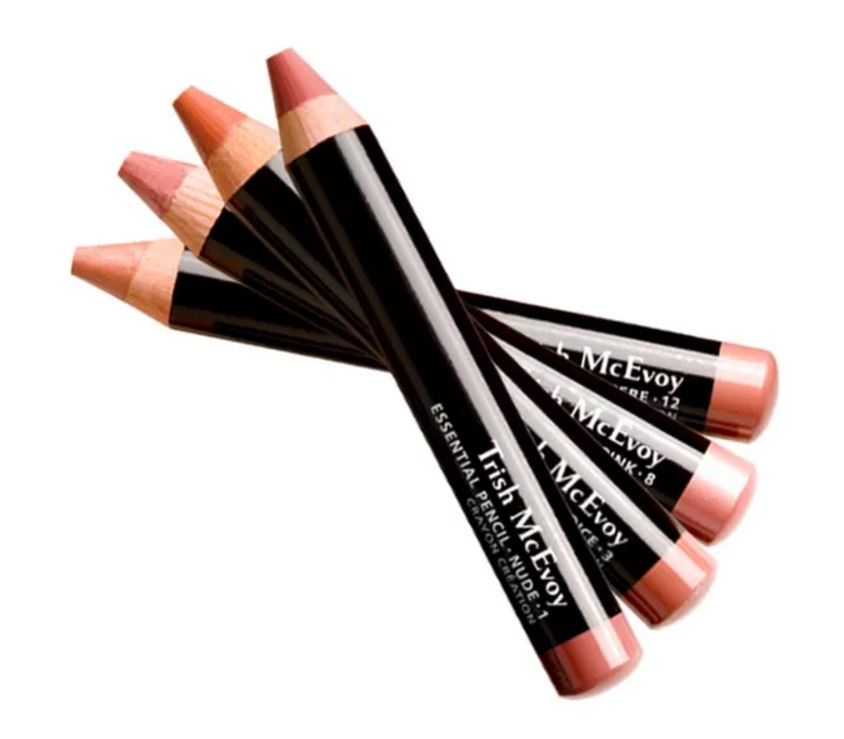 This whole "routine" takes less than five minutes.


In the evening, I remove my mascara with Pond's cold cream. If my face feels grimy — if I've been outside a lot, wearing sunscreen, or it's really hot, I wash my face again with the Soy Cleanser and apply the Lancome moisturizer. That's the whole beauty routine.
I bought some retinol product last year — Trish McEvoy Even Skin Vitamin C Cream — but am afraid of it because I heard that retinol creams sting. Perhaps this year I will throw this product away (for fear that active ingredient has
gone bad
), buy a new jar, and
find the courage
to use it. To new beginnings!
If anyone has any recommendations regarding retinol, night skin creams, or restorative products, I am keenly interested. Please share!
* Happy Birthday to The Photographer, even though he laughed at my scientific suppositions. He turns fifty-two today!
** Did my previous incarnation (Directrice 1916) despair when the word "moisturize" came into usage — as I shake my head every time I hear the word "incentivize"?