Last summer, I bought a tan shirtdress from Max Mara. We — Directrice Nation — agreed that it would be extremely versatile and worn for years to come.



For those struggling to remember, a refresher. Just flick your eyes to the right.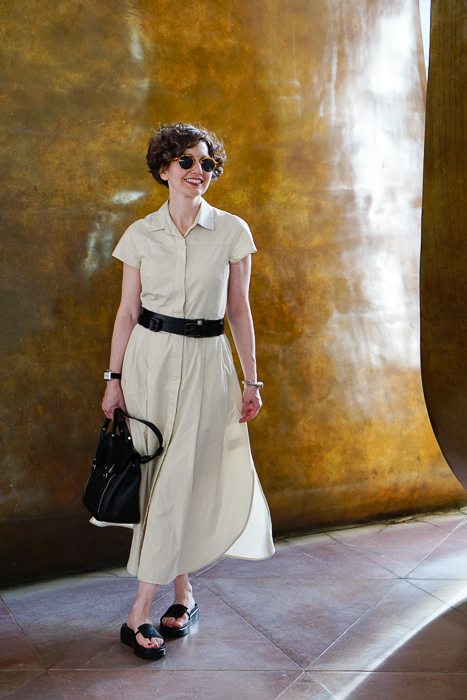 One year later, the versatile dress returns with different accessories.

Note, as you scroll down, that I am wearing three different shoe styles – each with a different level of coverage — reflecting different places on the Business Casual spectrum.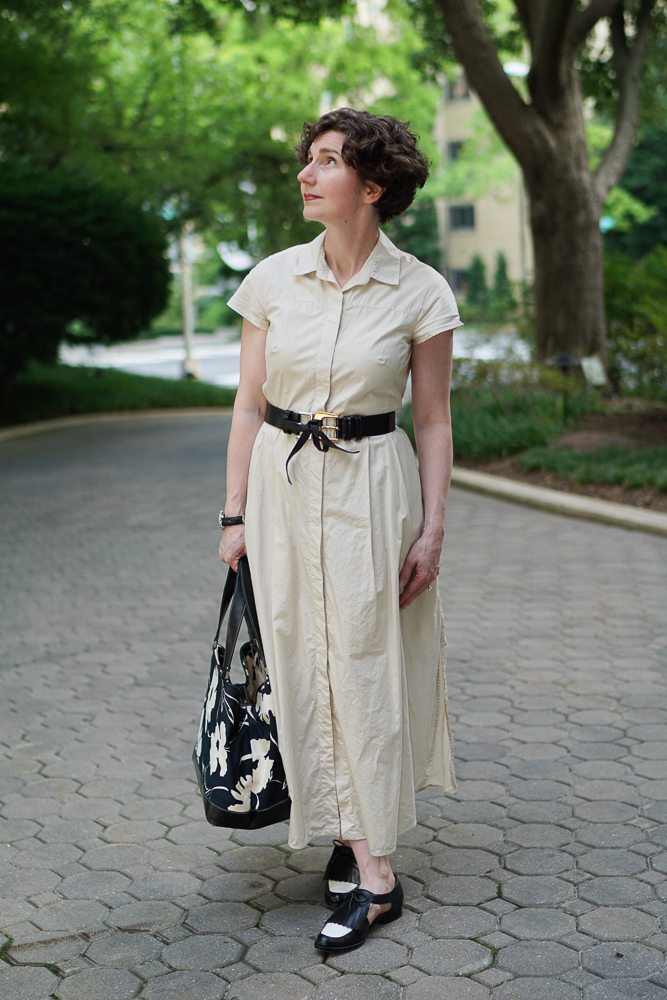 These shoes are so clever — perhaps more clever than they know. The covered toe allows me to go anywhere with anyone, but the open sides create a lighter, summery look.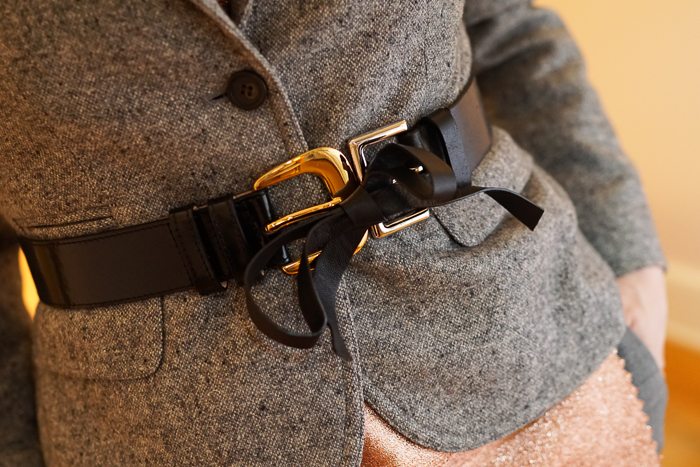 Option 2!
The CGI Belt, supported by patent leather flats.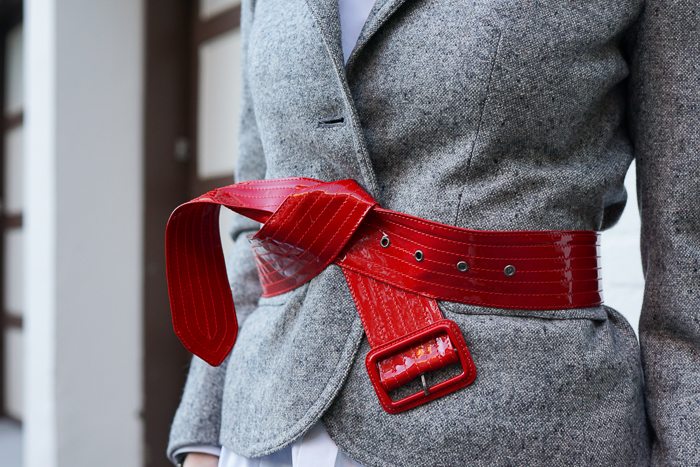 Option 3!

Comic Book Sandals with Cheetah Belt. Or, put another way, red with animal print.

You may be wondering why I didn't wear the red belt with the red sandals.
Answer: They are slightly different reds.

I got my hair cut yesterday, in a slightly different style. Not only could my colleagues not tell that the style was different, they did not realize that my hair had been cut.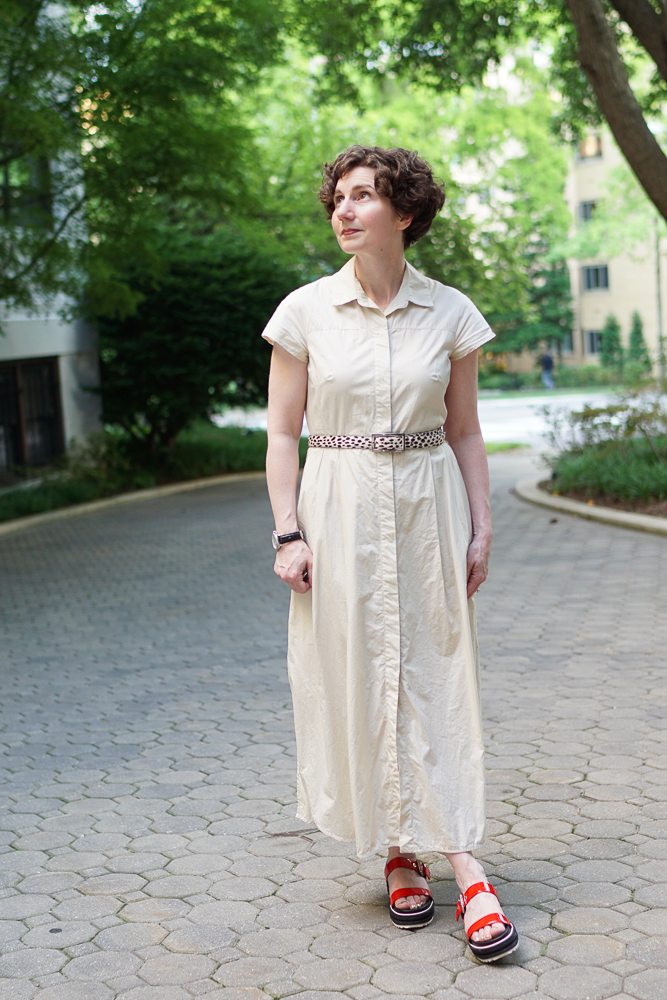 This belt, which you've seen
before
, is too big; it's encircling rather than cinching my waist. I bought the special tool that will allow me to punch holes of many sizes in leather, but I am a little afraid of it.


I have another red belt — a maraschino cherry red — that matches the sandals beautifully, so that's another combination in the can.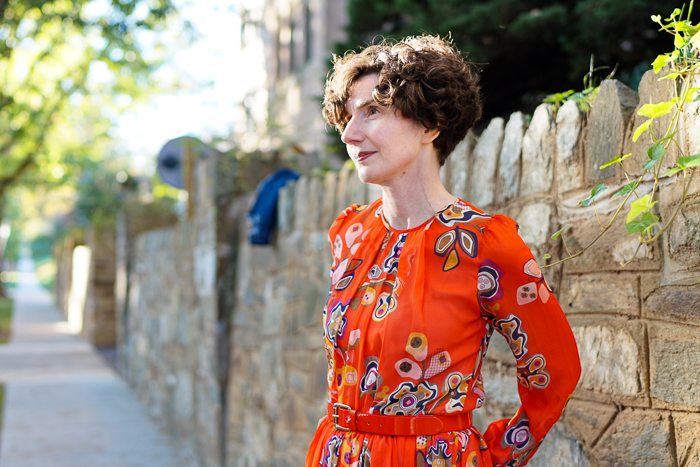 Have a fantastic weekend!