Too soon, I feel, a seasonal transition is upon us. While I was still enjoying The Summer Dresses! But my preferences have no effect on the Earth's inexorable orbit around the sun; I must defer to the physical laws of the universe.



Remember the first trick of seasonal transitions: Align your appearance with the season as it appears on the calendar (look like autumn) while dressing for the actual temperature (feel like spring/summer).

At right, we contrive with sleeves. Long sleeves! In a somber, pale (but not light) color.



A pale grey blouse with light grey pants (in tropical weight wool) says "Early Fall Mid-Atlantic" to me. The choice is wise, because the temperature could spring back up to the mid-80s with little notice. The day I wore this, however, it was in the mid-60s — necessitating a jacket.
A jacket with short-sleeves, for those who do not fear and mistrust short-sleeved jackets, is perfect for transitional weeks. Of course, I like this jacket in the dead of winter, too, with the right layers underneath because it has such a great shape.



This Suno blouse is a bit enchanting — a soft background that is sort of grey, sort of a pale watery blue covered with flowers in bronze, purple, and pink. Set out in writing, that sounds disgusting, but it is actually striking. Interestingly, it is also not typical of bold Suno, a distinctive (and now defunct) label that I have regarded with some fascination for a few years. I found it on Yoox, of course.

Have a fantastic weekend!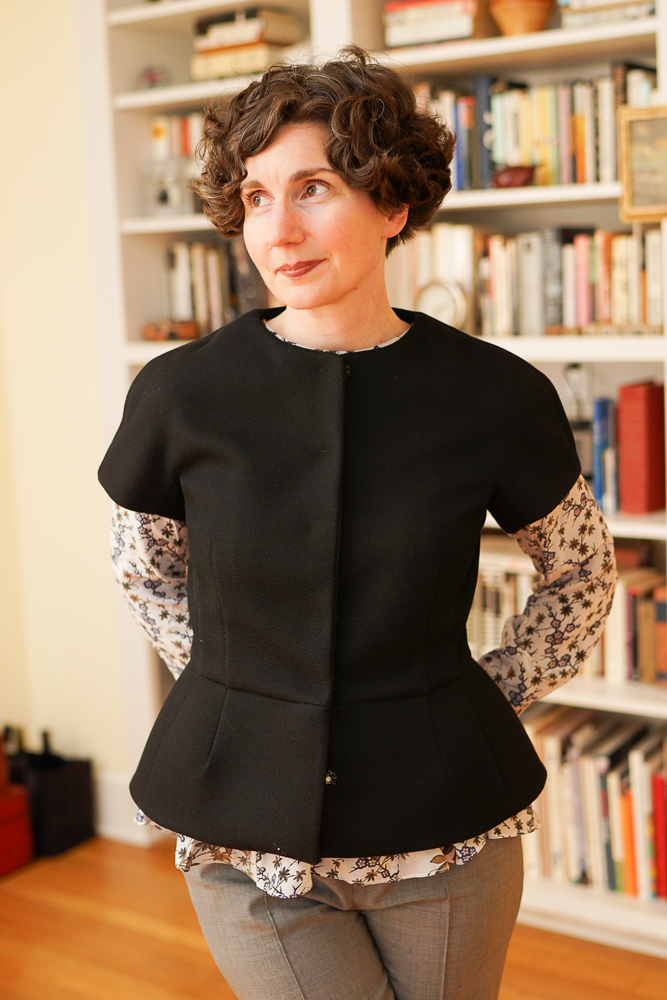 Blouse: Suno; Jacket: RedValentino; Pants: JCrew; Shoes: Coach