Flashing back, again, to the middle Aughts.



My affection for Eileen Fisher knits — the dense merino knits –is no secret to long-time readers of this blog.

Eileen Fisher is tricky because so much of the line is oversized. Too oversized in my view. But when the fitted merino pieces appear, you should snap them up.

I bought this jacket and skirt with a matching shell in two colors c. 2004 and wear them every winter. Perhaps I will be buried in one of them.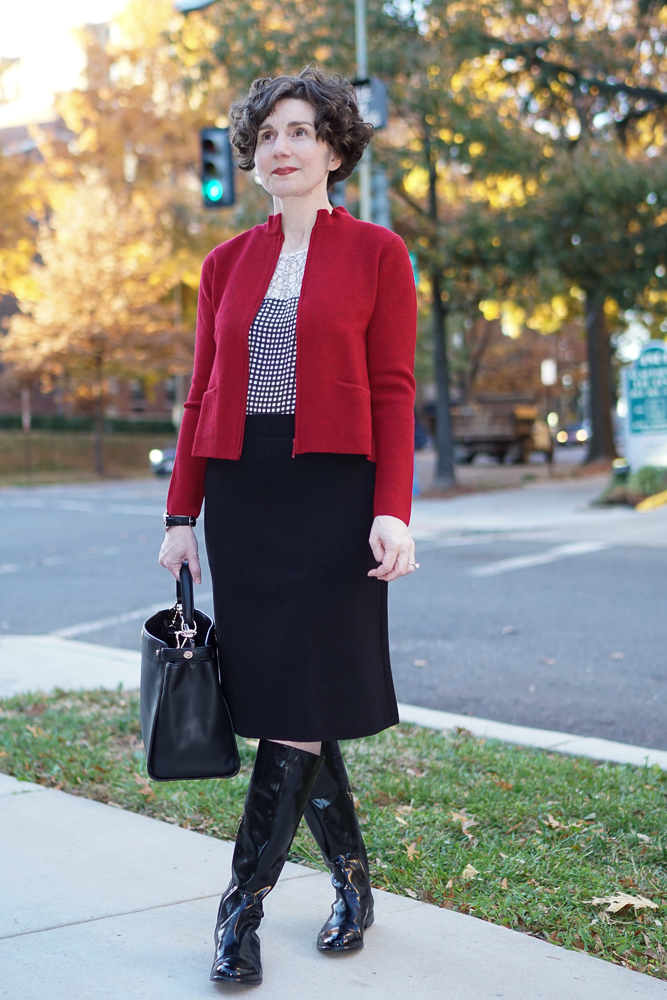 These pieces are classic. Today, however, I have decided to hip-up the ensemble by wearing a mixed-fabric top in place of the shell.
The shell is fine. Here is its
proof of life
.


Are you curious about the mixed-fabric top?

Do you want to come closer and take a better look?


Perhaps it would be easier if I removed the jacket?

But it's so cold outside.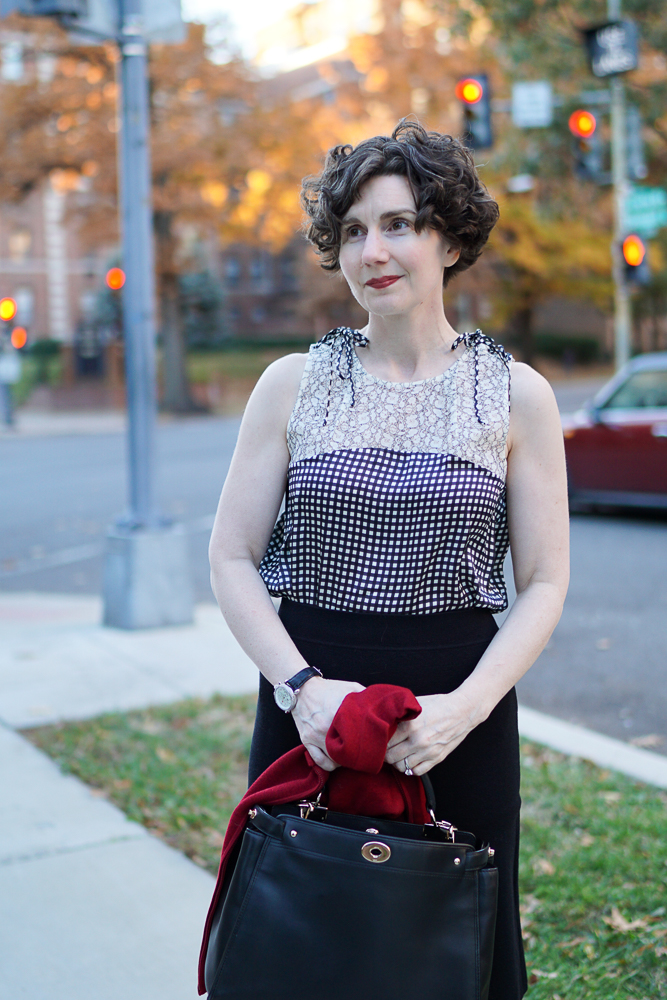 Don't ask me why, exactly, but the top is edgy even though it combines lace and gingham.

The red and black is vaguely equestrian. While we can all agree that fox-hunting is bad, riding and riding clothes are good. The other suit is a beautiful coffee brown — jacket, shell, and skirt.



One last thing: m' patent leather boots.

These lovelies deserve to be out and about much more than they are.
Must resolve to wear them more often in 2018.
Jacket and skirt: Eileen Fisher; Top: Marissa Webb from The Outnet and
still available
; Boots: Fratelli Rossetti; Bag: Coach