Have you ever been fascinated by something because it was foreign, perplexing, and a little unknowable?




Have you ever bought something because it was foreign, perplexing, and a little unknowable? And then worn it?


I did! On Black Friday. Technically, I bought the foreign/perplexing/unknowable thing during the run-up to Black Friday, two days before Thanksgiving.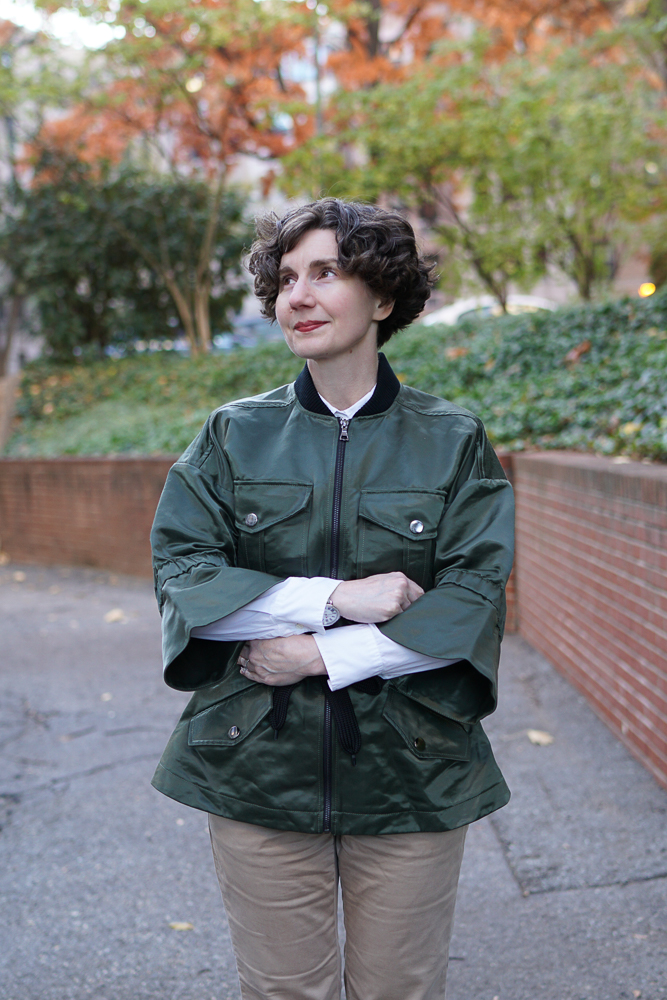 The Photographer says that he finds this jacket a little scary, but I've told him that he needs to walk toward his fear, not away.




I seek to broaden my horizons. And his, whether he likes it or not.

Note the graceful shape of this belled sleeve; it's articulated, angular, and crisp.

The lines of this jacket are influenced by traditional Japanese design and made me think of Shogun, which I have not actually seen.

This false visual memory, however, prompted me to look up James Clavell's
Shogun
on IMDb.com where I was advised that "People who liked this also liked " . . . wait for it, you know what's coming . . .
The Thorn Birds
,
North and South
(the one by John Jakes, not Elizabeth Gaskell),
The Winds of War
. I've seen all of those!


Ah . . . the golden age of the network television miniseries. A time when we all watched the same things at the same time. There is something to be said for that type of unity.


But enough sociological musing and misguided nostalgia.* Let's look at the details. Together, right now.


And, finishing things off, a drawstring cinched waist.
Jacket: Marissa Webb
Adeline Jacket
(Remember: I bought mine with a Black Friday coupon; did not pay full price!)
* The network television miniseries of the 70s and 80s — all of which were advertised as
a major television event
— were pretty dreadful. We are better off today.