In this post, two pandemic conditions are going to join forces and create a sartorial rogue wave.




Condition 1: I am not myself. Suddenly, all I want is pattern.

Condition 2: Dressing for Zoom is a thing. No one can appreciate a beautifully cut dress on Zoom. It's all about color and activity compressed into a frame that includes only the head, neck, and shoulders.

Think of those conditions as aberrant currents chasing one another toward a regular wave pattern. What result? They will create an enormous rogue wave.


How did this come to be?

I saw a photo of an off-duty model wearing a Dries Van Noten brocade patchwork jacket and said to m'self, "Me want!"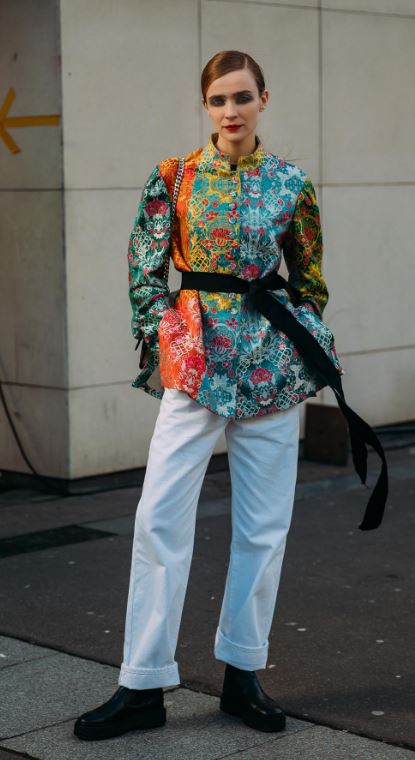 Seeing this photo, without more, might have ended with just a pocketful of longing.

But within weeks of seeing this photo, something else happened.

The RealReal sent me a $50 gift certificate, just to thank me for being a good customer.*

It was a sign.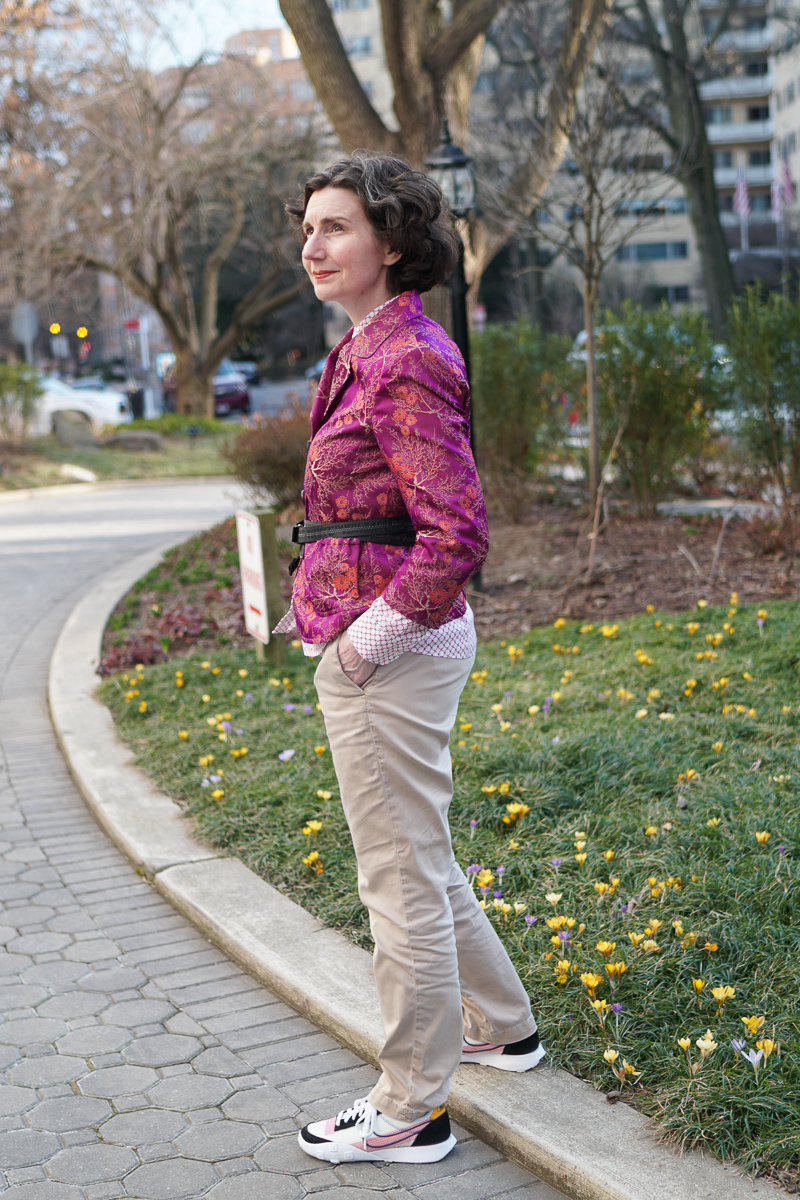 I found this slightly ludicrous but rather wonderful Escada jacket for $46. A corroborating sign.

I feel quite confident that the jacket was not intended for wear with sloppy khakis,+ an industrial webbing belt, and sneakers . . . but I think we can all agree that it is perfect for such use. Indeed, I think it looks much better with these companions than it would look with a sheath style dress and heels.

Come closer and take a look at the fabric, which I really love.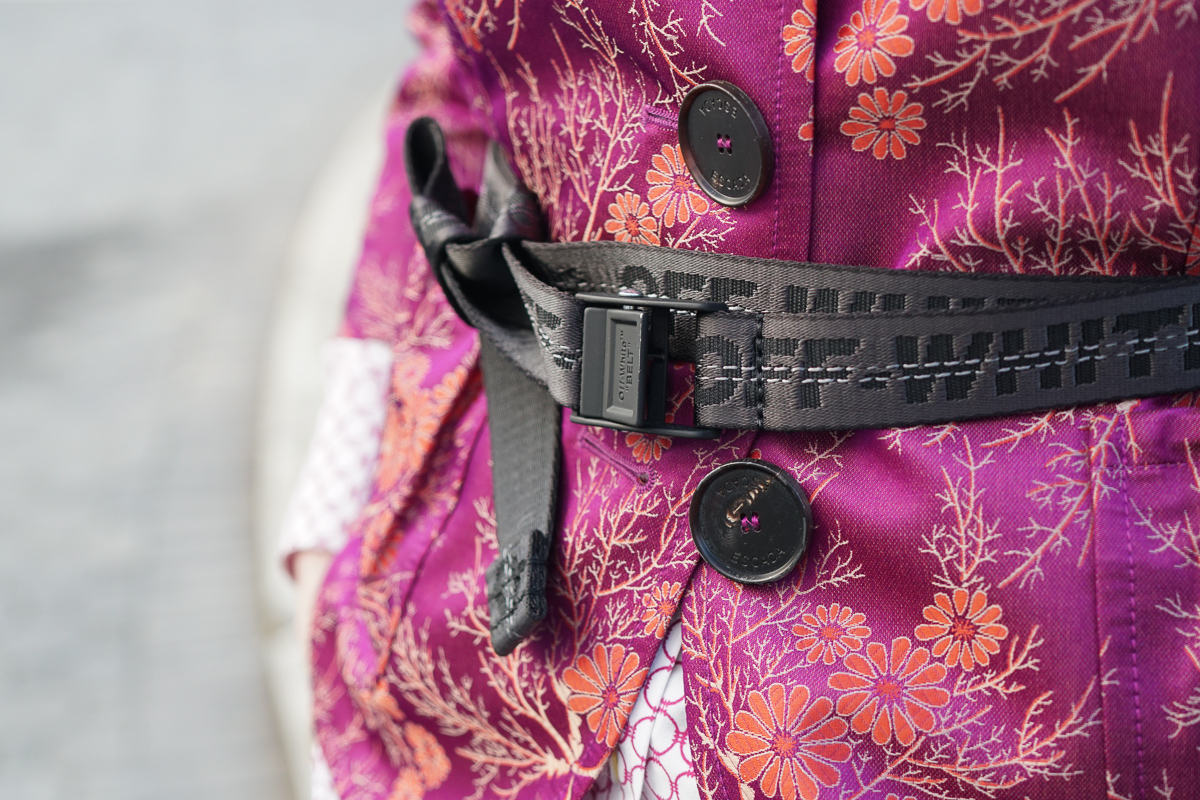 Although I am wearing this jacket belted, it has a shapely silhouette without a belt. The back is partially elasticized and a little elastic is used to shape these pockets as well.

Lifting the jacket into the Zoom Hall of Fame is one of the patterned shirts my mother gave me many years ago. Just right for keeping a pack of Zoombies awake for a long meeting.
And speaking of Zoom, should I call a Zoom meeting of The Directorate? If you'd like to participate later this month, post a comment below indicating your interest. It occurred to me during one of my walks this weekend that I could meet some far-away readers in Canada (Shopgrrrl!), California (Wendy!), Oregon (Sharla!), the Southwest (Rhizophora!), Sydney (Justine!), and Tasmania (Katie!) as well as see D.C.-area faces on Zoom. Not sure why it's taken me 12 months to think of this . . .
* I would like to think that the gift was bestowed in recognition of my good taste — the quality and diversity of my selections — and not because I have hit some appalling threshold of spending.
+ These pants are so wrinkled after a day (maybe two?) of working from home. Am I the most disgraceful thing on the Internet? Or do I get points for my authenticity?