I generally favor clothes in solid colors and monochromatic palettes, which is a little odd because my house is filled with pattern and color. Perhaps it's not so odd because . . . a person is not a sofa.





Periodically, I like to wear a patterned something. And then, I may put a few patterns on at once. Like this:
These patterns are lively, but not overwhelming — in part because the palette is limited to camel, yellow, cream, and chocolate brown. I love these colors together; they form a harmonious scheme.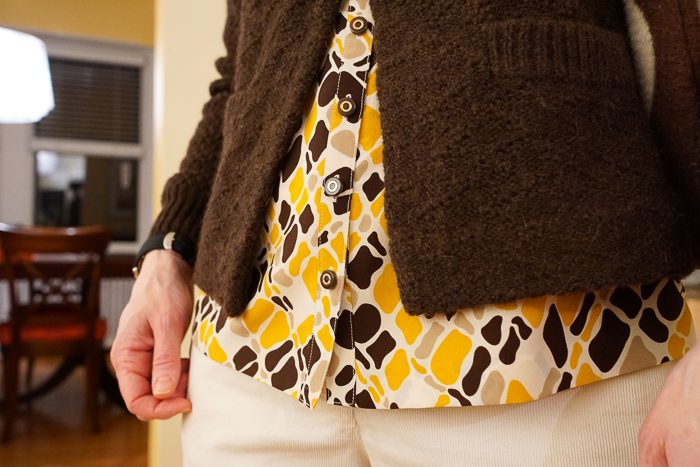 But let's have a word about the sweater. This sweater features a little pattern-mixing of its own. The body is a seed stitch and the sleeves are, um, something else. Knitters, help me! Is it a honeycomb?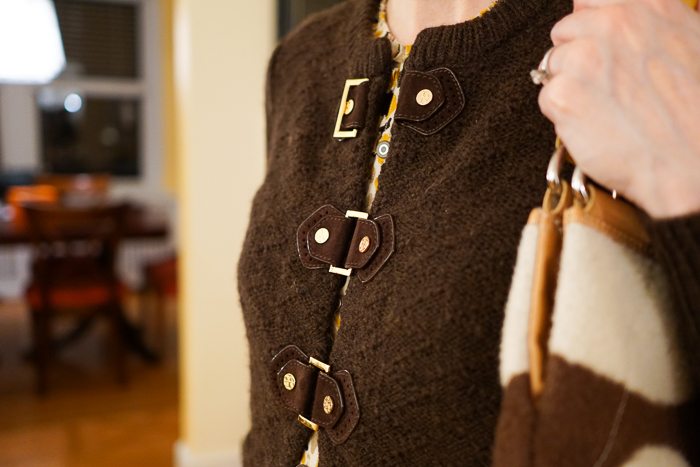 These shoes are from Cole Haan, but I bought them many years ago. Since the shoes are no longer available, we'll draw a lesson from them because even if these particular shoes aren't available, other are.

The Lesson: A good pair of leopard print shoes is worth a little investment. They will delight you every time you wear them and you will wear them more than you'd imagine.
As previously discussed on The Directrice,
see
About Animal Prints
, this leopard coloring looks great with pinks (from carnation to blush), navy, a variety of reds (ranging from orange to blue undertones), pistachio green, lavender.


Have a fantastic weekend!















Sweater: Tory Burch; Blouse: Tory Burch; Pants: JCrew; Bag: Orla Kiely; Shoes: Cole Haan