The latest version of WordPress has been installed and I don't know how to use it. It looks very different from the version I've used for years. Bear with me.




For those of you who believe that I am a bottomless well of original ideas, be assured that sometimes I see something on someone else's blog, click through, and buy it without thinking — like a sheep with fine motor skills, Internet access, and a credit card. I just do what I'm told.

This dress is one such example. I saw it in some round-up of cute dresses for spring and said, "Yes. Why not you?"


Sometimes it is a relief to not think very hard, or think at all.

I think I saw this dress on WhoWhatWear in a round-up of spring dresses, and it spoke to me. Perhaps one could say that the dress initiated the conversation described above. I like a shirt dresses, I like toile prints, and I have a weakness for dressing like a sofa, so you can imagine that I needed little persuading. Oh! And this dress only cost $39.99.





You read that correctly. Not $3,999. Not $399.90. $39.99!

It's from H&M's "conscious" line of recycled fiber clothes.



I bought a size S because the XS was sold out and found myself swimming in excess fabric, so I asked Fatima to bring in the shoulders, slim the sleeves and narrow the skirt a little. These alterations seemed reasonable to me because . . . $39.99.

The fabric is terrific. The care label said that it could be machine-washed (gentle, cold) and tumble-dried on low. Personally, I put hardly any of my clothes in the dryer and I rarely trust a label that says it's ok — so there will be no tumble-drying. But I did wash it (in a lingerie bag) and it came out beautifully. It was also dry after hanging for less than two hours after emerging from the washer.




This easy silhouette is in for spring. That seems correct for RTO.*

Also in for spring is the ultra-miniskirt (not right for RTO; always NSFW) and low-rise trouser (please, no).



The Photographer wanted to make sure that you could see the narrative of this print.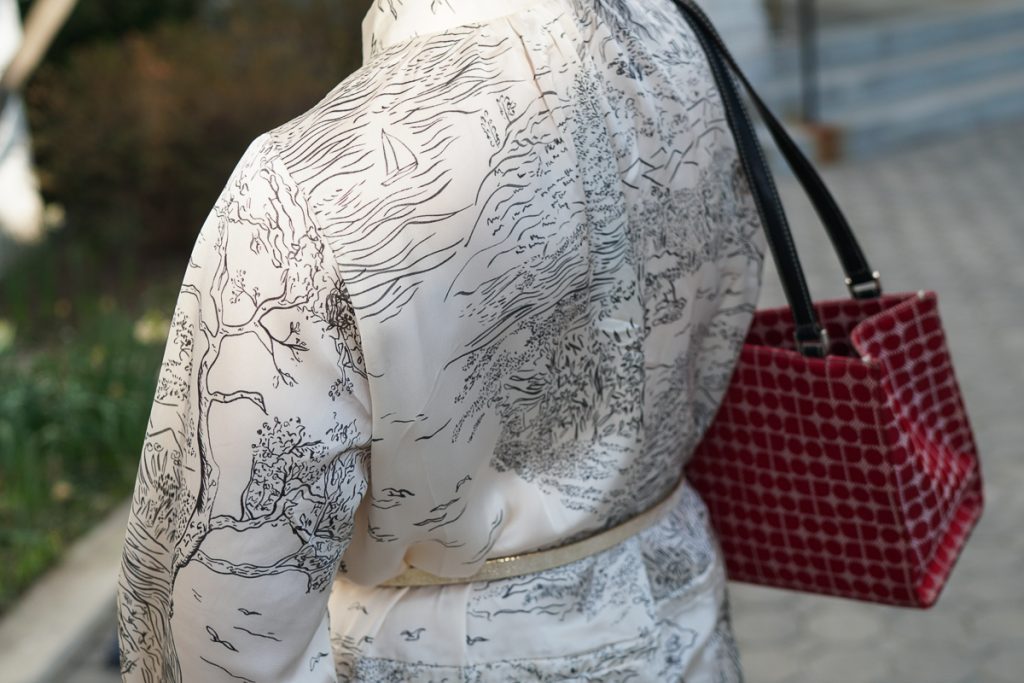 And now, here is something else I bought simply because someone showed it to me: groovy, hideo-marvelous sunglasses.

When I appeared in front of him, I expected The Photographer to say, "Those are very strange, dear" — but I got no reaction. After six years of taking my picture, does he no longer see me?


The recommendation for these shades came from The Atlantic Pacific, a blog I like to check in on periodically.

I am just learning the latest version of WordPress and don't know how to create a hyperlink. Or even italicize very important text. I'll double back and provide some links once I have figured this out.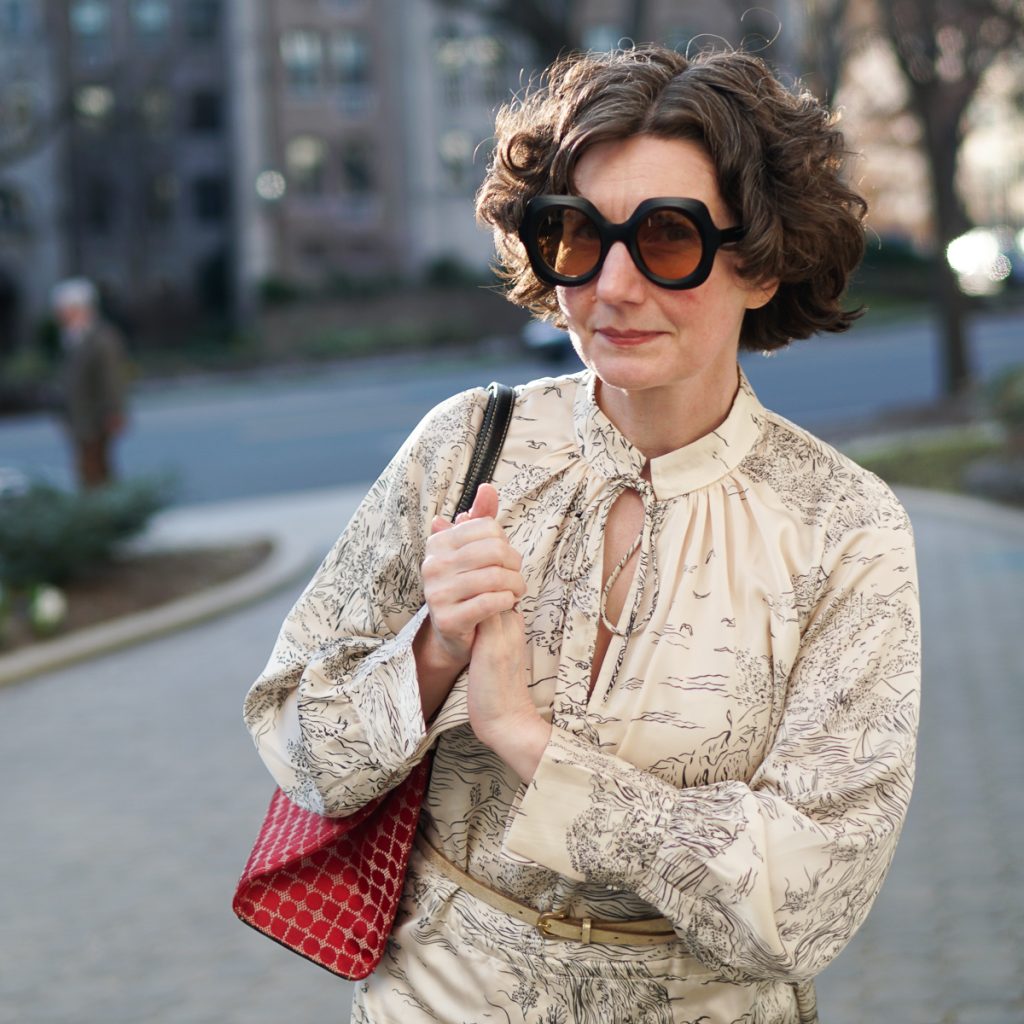 * RTO is the HBR+ acronym for Return-to-Office.
+ HBR is the abbreviation for Harvard Business Review.