Here is one last set of photos from the shoulder weeks between winter and summer, also known as "Spring."




Do you remember my general advice for periods when the calendar and the temperature are not in accord? Your fabrics should suit the weather, but the colors should match the season.*

In these photos, taken 6 weeks ago, I am wearing a lightweight cashmere sweater vest and white denim pants+ in an effort to appease the gods who control spring weather and punish those who do not obey their confusing signals. I am ready for hot-cold days.


The genius in this ensemble, however, is this particular voluminous silk blouse that blends into the spring flowers in my front drive.

The voluminous silk blouse! It's a great concept, and one that Isabel Marant executes very well. When worn alone or with a sweater vest, it offers lots of visual interest through shape and volume — but it can easily be worn under a jacket or cardigan because the fabric offers no resistance. It crumples right up.

At any given time, there are easily three dozen such blouses for sale on The RealReal.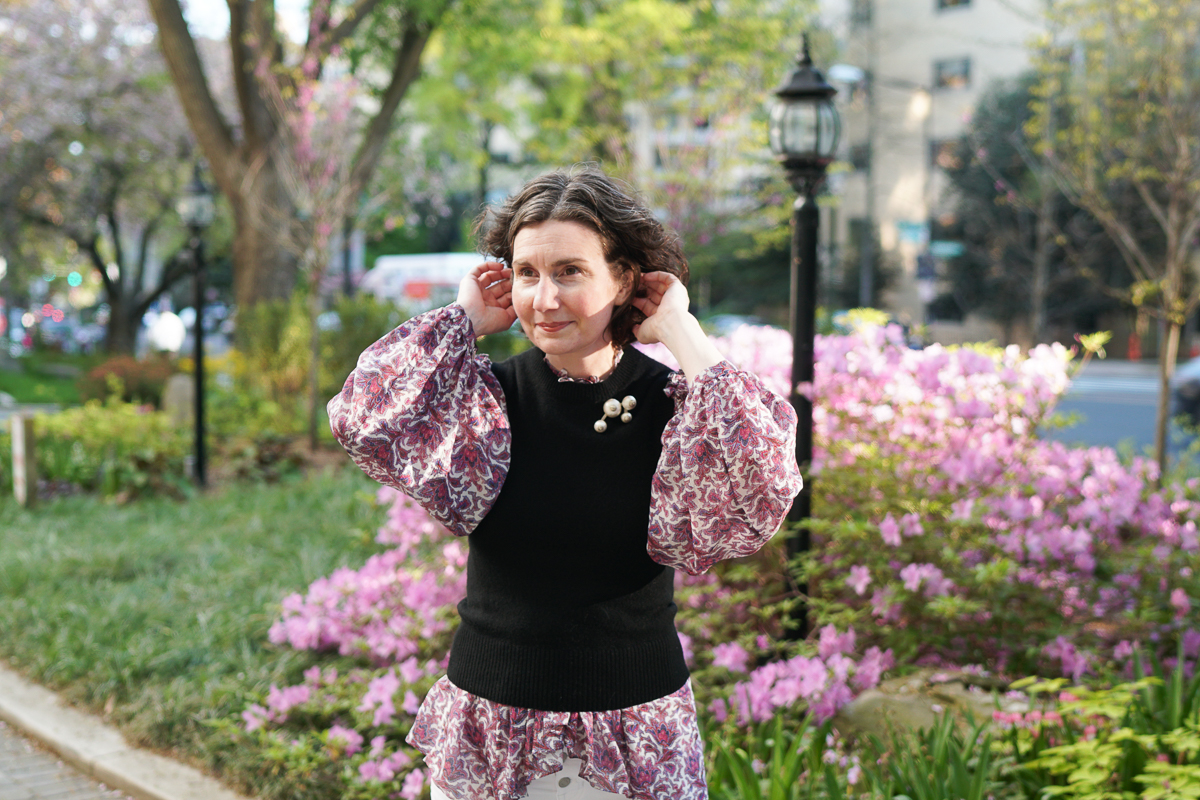 The Photographer and I laughed when he pulled these photos up on his computer.

We had not realized, outside, that I was blending into the landscaping.



Because no one on Zoom can see the sleeves, I am wearing a brooch to honor my obligations under the current social contract.
* I think that this is the advice I've offered previously.
+ These white denim pants are my new favorites. I think I wore them more days than not during the months of April and May. From
JCrew
.