A few weeks back I posted some pictures of a Marni jacket that I had belted in an attempt to manage unanticipated volume. A number of you suggested that the jacket might look better with skinny pants and a couple of you said "boots."





You speak and I obey.




I thought you'd want to know.


Here I am fashioned for fall, with cropped pants made of lightweight (but lined) wool and ankle boots.




Get ready to fall in love.


Fall in love with the boots!

These boots are made of glossy calf leather and decorated with a white band across the vamp. Why the white band? I have no idea, but this little zip of white makes the boots. Admittedly it also makes the boots less versatile, but that's hardly disqualifying in light of their undeniable appeal.
I've never had a pair of short boots like this before and despite my generalized love of assertive footwear, I had thought that boots of this height would look awkward with my clothes. I got the idea of wearing them with cropped pants from You Look Fab and I think it really works.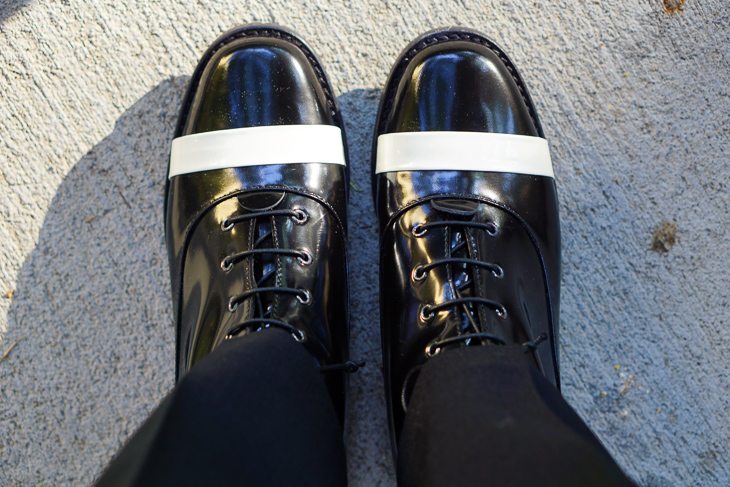 In my quest for boots, I ordered several pairs of boots from YOOX and loved all of them, but couldn't really justify the acquisition of four pairs of boots. Here are the contenders, in case you are looking for boots.

And if you like my boots but aren't certain about the white stripe, I think this is the same boot without the stripe: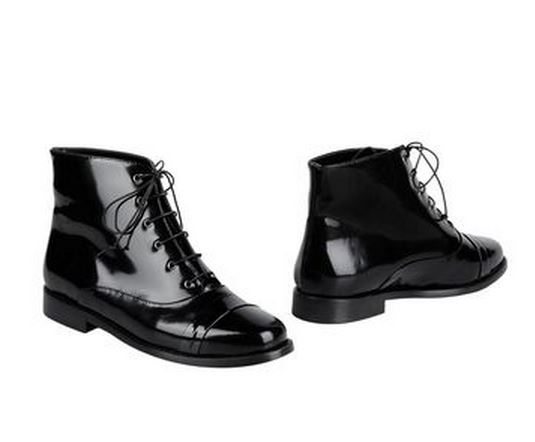 So, thank you to Jodie, Sharla, Kate, and Hope for sharing your ideas! I apologize for not showing the jacket unbelted, but it was terribly wrinkled from previous belting. I hope you can visualize how it would look unbelted with skinny pants based on these pictures.
Jacket: Marni; Blouse: Banana Republic; Pants: JCrew; Belt: Ann Taylor; Boots: 8 from YOOX; Bag: Coach Gramercy Satchel