Last winter, I promised Best Vest and Second-Best Vest that they would be worn year-round.





This promise may have been inadequately considered.

I am wearing Second-Best Vest during the first week of June and it feels a little heavy. I don't think I can take it deeper into summer, even with only a lightweight t-shirt underneath.



But it's cute today! Worn with ankle-length chinos, a short sleeved blouse, and rugged sport sandals, I look a little like a girl scout. The world's oldest girl scout.

I saw these sport sandals featured on WhoWhatWear and ordered them from . . . wait for it . . . Urban Outfitters. They're Skechers. They're also hideo-marvelous.

Hear me now, believe me later: Never splurge-out on youth-oriented, trendy accessories. Prada is making sandals like these this year. What could be more absurd?
Last weekend, the Photographer and I were admiring the lush flowers planted around the large apartment buildings in our neighborhood. Neither of us could explain why one bush was flowering in different colors.

I know I could look it up on the Internet, but I'd rather hear about it from one of you.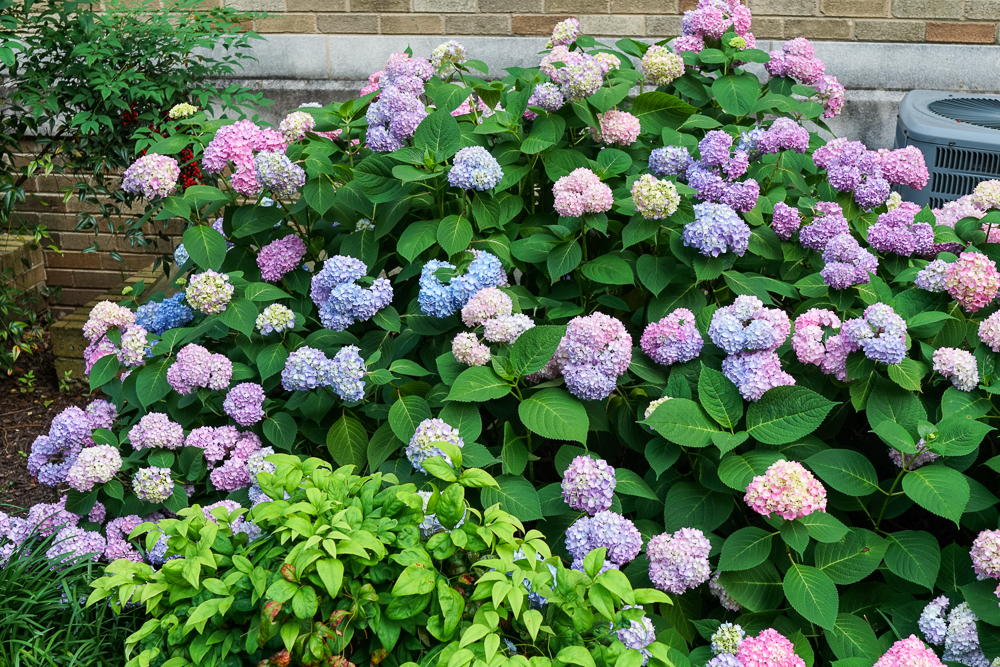 I have worn the hideo-marvelous sandals to work, once on a travel day* and once when my ankles hurt.

I think there is a small chance that the sandals are making my ankles hurt — soft foot-bed = instability = extra work for the ligaments — but it's hard to know. As a former dancer,** I know that there are several plausible explanations.

I wore the sandals, but I know that it wasn't professional.


So here I am, wearing the same outfit with marginally more professional shoes: penny loafer style mules.



Have a fantastic weekend!




Vest: Marissa Webb; Blouse: ASOS; Pants: JCrew; Grossly Unprofessional Footwear: Skechers; Marginally More Professional Footwear: JCrew
* I feel that no dress code applies when one appears at the office with a suitcase — even if you won't be leaving the office until late afternoon.
** Years ago, in asking my doctor about joint pain in my feet I disclosed that I had studied ballet for years and danced en pointe. And then he said, "Well, as a former dancer, you . . ." Don't remember the rest of what he said, because all I cared about was "former dancer." Me! A former dancer!