The idea of getting a lot of use out of my clothes appeals to my Yankee thrift.




I particularly like clothes that cross seasons — that can be worn year-round with adjustments.

For instance, this dress was a SS2017 sale purchase. I think it was intended for warm weather months. But the weight of the fabric is . . . inconclusive, and so I paired it with a lightweight turtleneck and nude stockings and wore it last winter.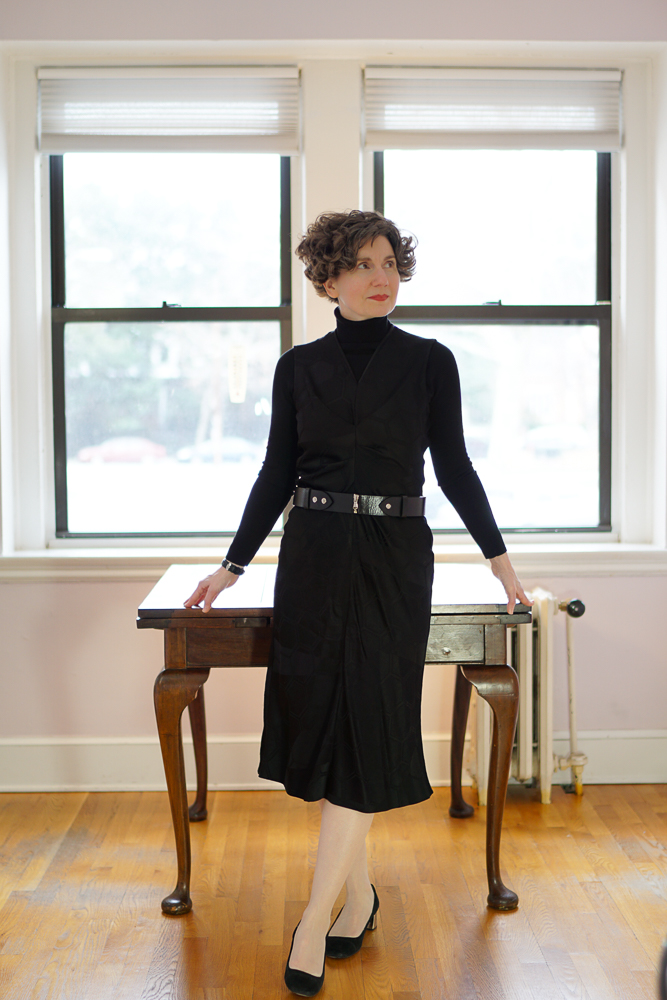 But here it is, as intended: sleeveless.



I've switched out the wide black belt with silver hardware for a simpler, skinny patent leather one.

I am also wearing the elegant patent leather wedges that are very uncomfortable after 15 minutes of standing or walking. But I look so tall.



This dress features exaggerated ruching.




This fabric is very trippy.

I can't say that I love it, but I find it compelling.

Dress: Isabel Marant; Belt: JCrew; Shoes: Cole Haan; Bag: Marc by Marc Jacobs

Can you find me in this photo? I am very small (though still wearing the wedges).