I'm not sure what all of you made of my strapless utility dress — debuted summer of 2017 — but I love it.




I told you it would be back.

It was a threat and a promise.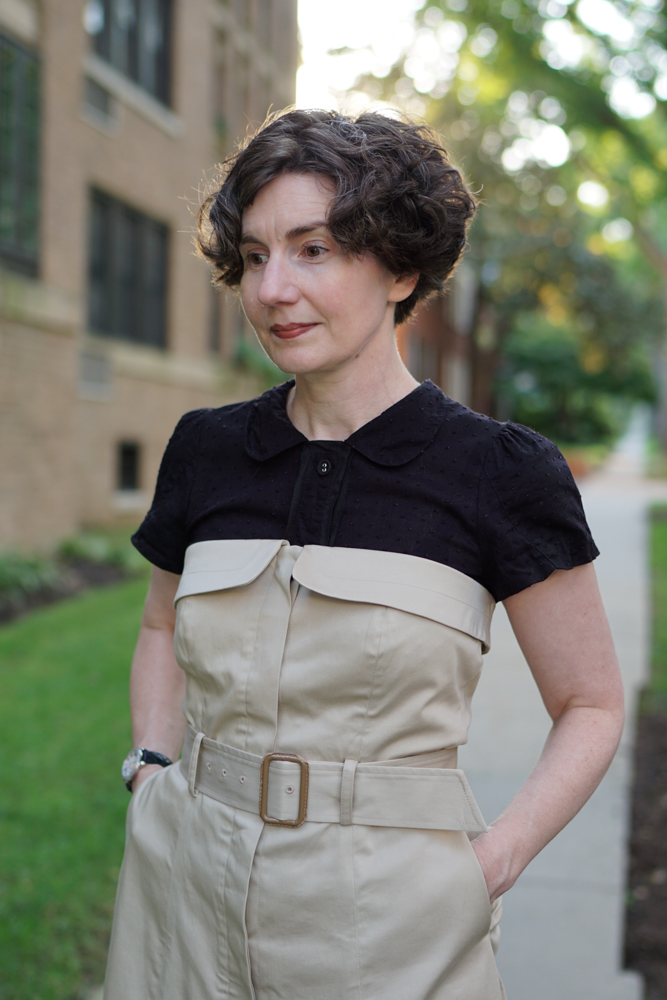 For fall, the dress is paired with penny loafer-styled mules and a black blouse.



The sleeves on the blouse are just the right length to connect with the top of the dress.
Come closer to see the blouse.
You've seen this
before
, too, layered under a different dress.

Many charming features here: dotted swiss, grosgrain trim on the placket, a streamlined collar. The different shades of black — the density of the dots and the grosgrain — within this blouse are particularly ingenious. The variety enables the blouse to work with more black garments. As we have frequently discussed, shades of black can differ.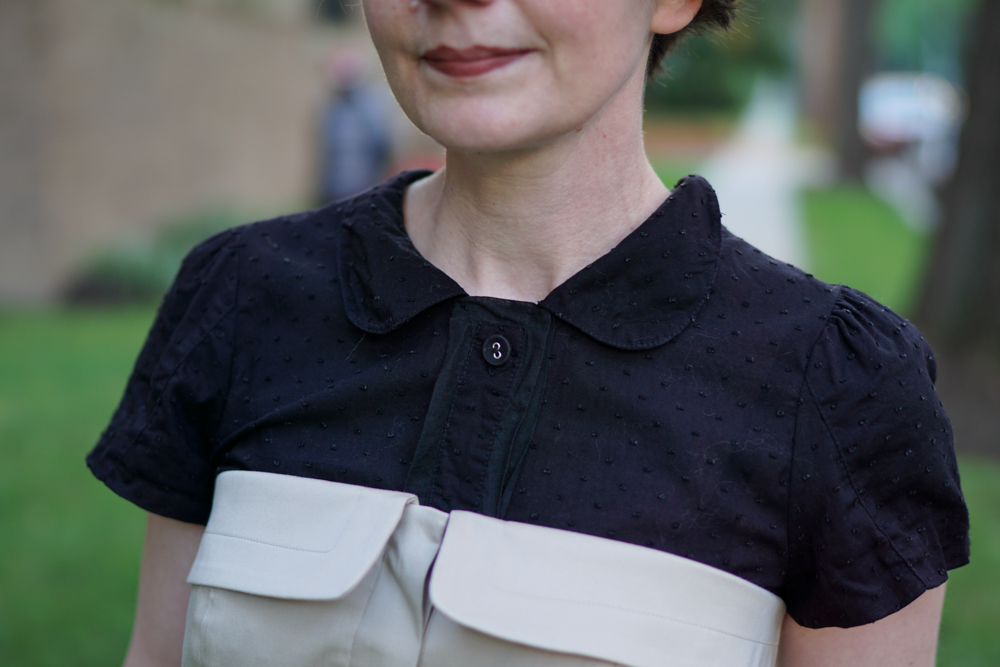 The hem on this dress is asymmetrical, but that is not apparent in this photo — which shows the long side.



These mules from JCrew are getting a lot of use. I've worn them 8 out of the last 10 work days.

That's a little weird. Do you think my co-workers are talking about it?


Electric scooters are cropping up everywhere in D.C. I think they present a danger to pedestrians and users.

Also, these guys look very odd.



To close, a rare shot of me grinning like a possum eating a sweet potato.
Dress: Banana Republic; Blouse: Marc by Marc Jacobs; Shoes: JCrew; Bag: Marc by Marc Jacobs