On our last day in Argentina, Luján — knowing my interest in clothes — arranged for me to meet a designer whose atelier was close to our hotel: Francisco Rojas of Design Maker Lab.

This is the scene.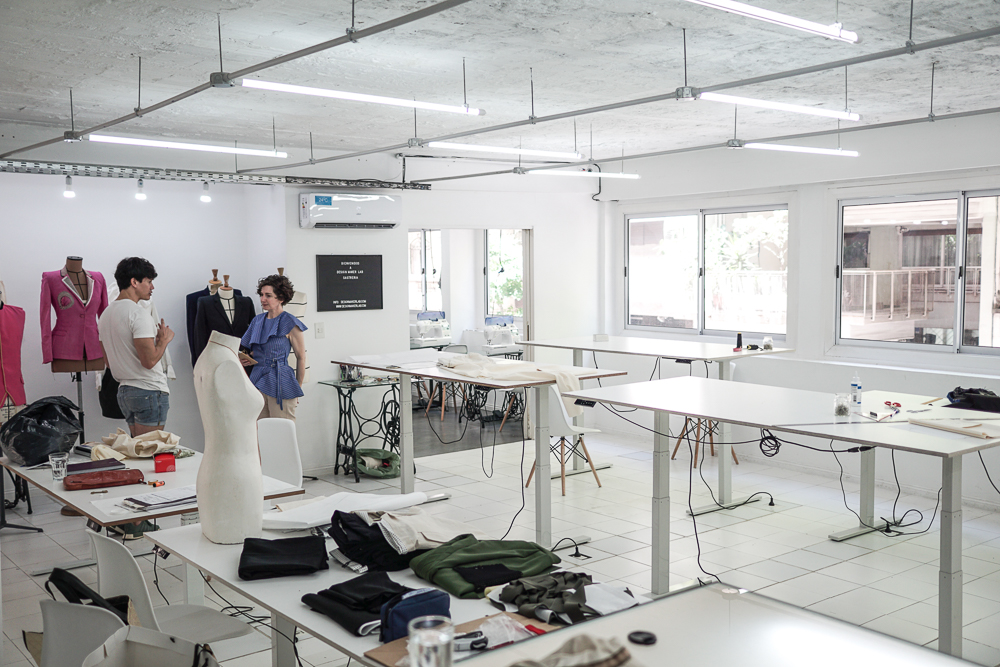 Here, I am clearly rhapsodizing about seaming, darting, and exterior scaffolding. Francisco told me the number of seams in his fitted blazer; it's a lot.
Here is an example of Francisco's design philosophy. This blazer was made for an event connected to breast cancer research and fundraising.
The vibrant color is associated with the cause; the feminine shape and the structure are all about strength. The decorative stitching on the lapels is intended to evoke the infrastructure of the body: veins and muscle. And the circle where a breast pocket would ordinarily be? It could be a breast, a void, or a target.
Now on to business: my packing list. This trip was 19 days — 5 summery days in the city and 14 variable-temperature days in very remote, but elegant, places catering to outdoor enthusiasts. I was
required
to bring a waterproof shell, rain pants, hiking boots, and woolen hiking socks.
* The RealReal has had a number of these jackets in numerous sizes in recent months.