The female lawyers of my firm gathered for dinner a few weeks ago and when I saw ARS wearing this ensemble I knew you would want to see it, too.



ARS very graciously agreed to be the subject of a post and turned herself over to the tender mercies of The Photographer and me in the role of Art Director and Intern.

ARS also agreed to answer a few questions about clothing. I started this blog as a personal challenge and creative outlet, but I feel certain that my enthusiasm for clothes — artistry, craft, symbolism, and function . . . and history, psychology, and sociology — is apparent. Because I am interested in how others view clothing, I assume you are, too.



Let's start with an open-ended interpretive question that has neither a right nor wrong answer. How do you interpret business casual?

ARS: I think of business casual as a more comfortable alternative to what is generally accepted business attire – jacket optional, no stockings, and a little more room to play with colors, shapes, and bold accessories.

That's just wrong. Just kidding! I think you've hit upon the essence of this complex social construct.
Does business casual mean different things on different days for you?
ARS: I try to take it up a notch when I have an important meeting or on a day when I feel especially tired or worn out. I find that pulling together a polished look gives me an energy boost – – you're basically "faking it 'til you make it."
Some people wear their sloppy clothes when they feel down, but I am with you.
While it can be satisfying to telegraph a downbeat mood with downbeat clothes,
I prefer the mood boost. Except when it rains.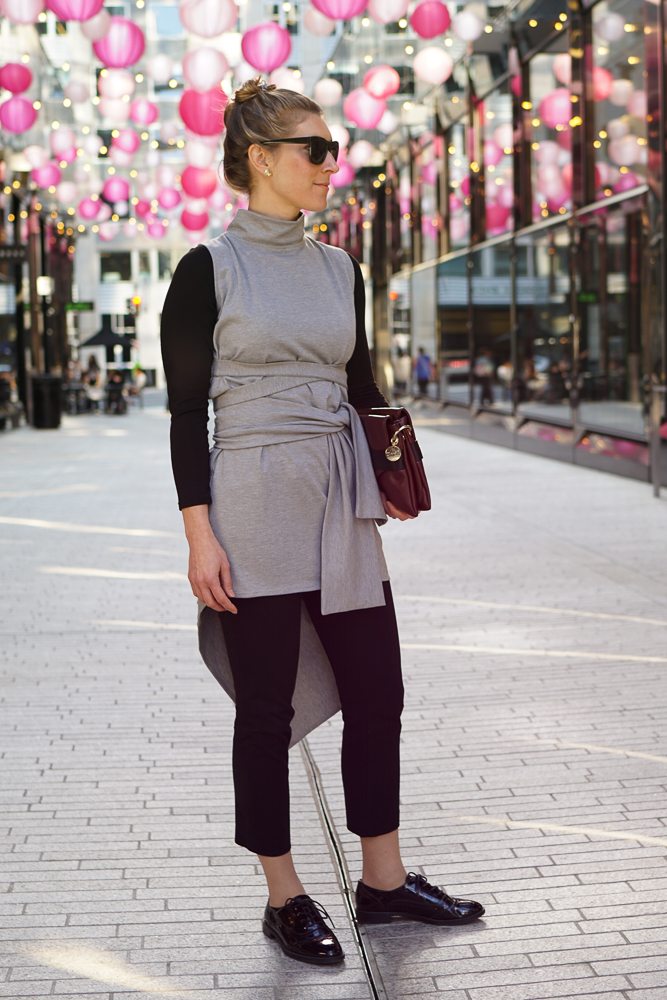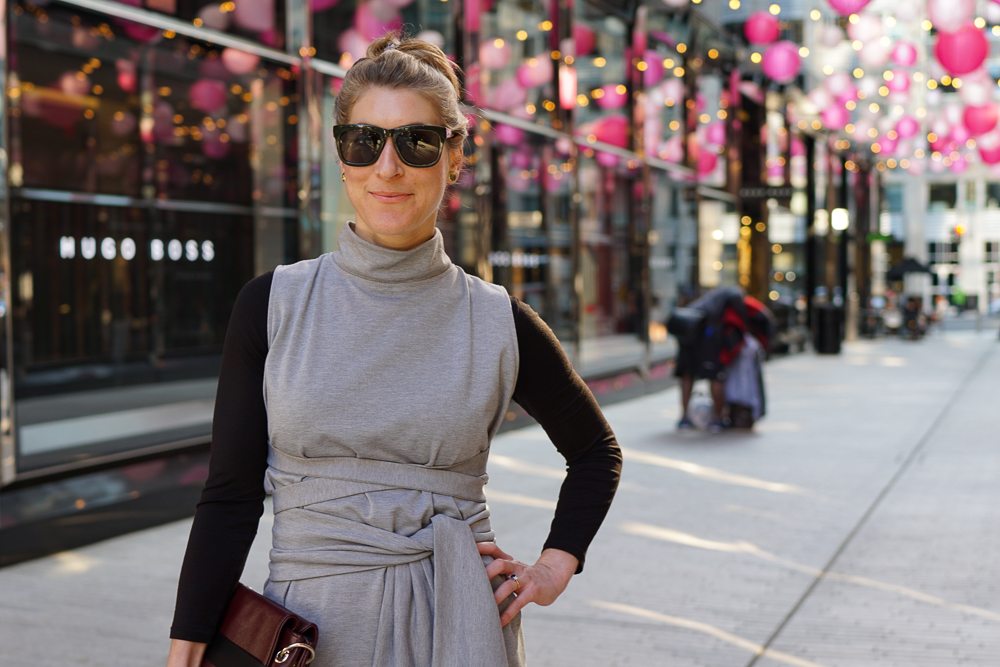 Have you ever worn something to work and then realized it was a mistake?

ARS: Cat hair.

This happens to me every day.

If Directrice Global Industries LLC had access to a time-travel machine and were using it for the noble purpose of sending people back in time to advise their younger selves on dressing for professional environments, what advice would you give your younger self?
This one goes for work and otherwise: Always be on the lookout for quality statement pieces, especially when travelling. I'm a pretty frugal shopper and don't often splurge on extras, but some of my favorite go-to work accessories – scarves, bags and shoes – were
impulse buys
.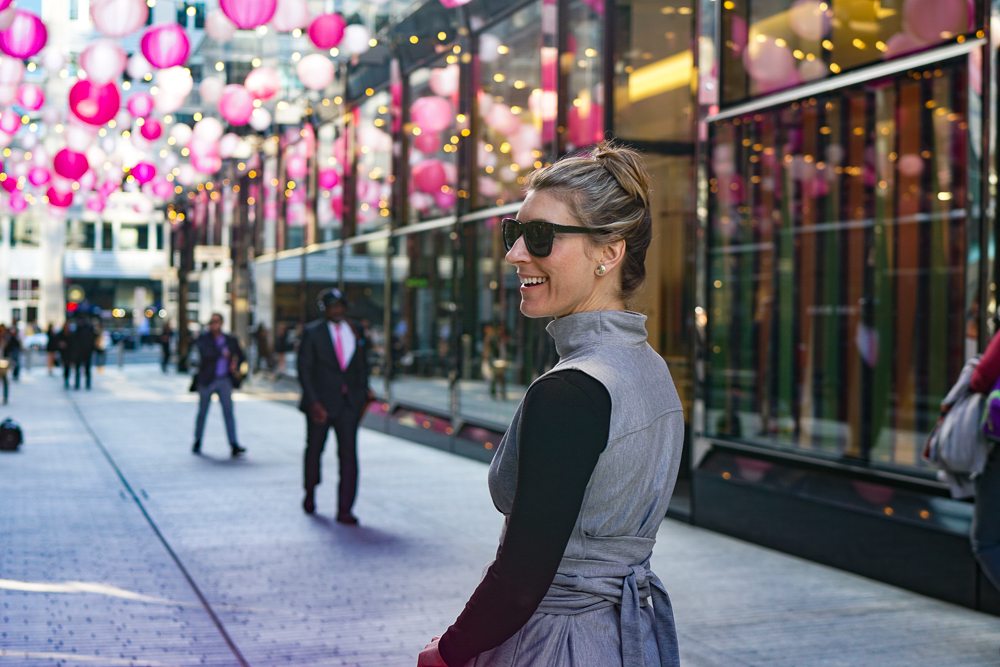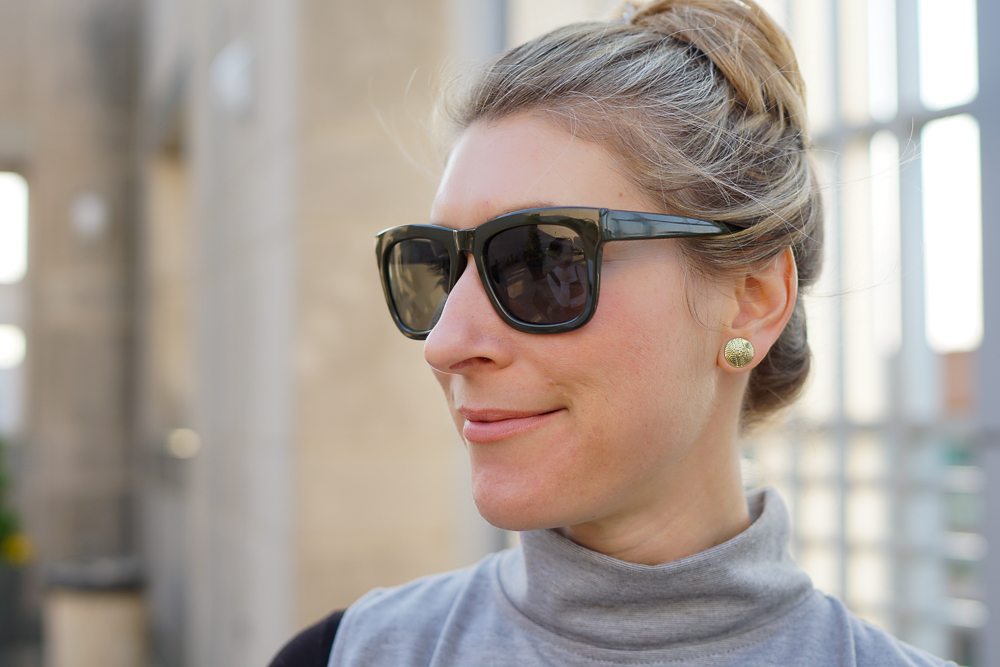 Has your style evolved during the time you've worked at our firm?

ARS: When I started at the firm over 5 years ago, I was straight out of graduate school. I have since transitioned away from my wardrobe of very basic "summer internship" suits and leftovers from my 20-something nonprofit professional life by slowly swapping out my favorite pieces for upgraded versions of the same, and tailoring older items of good quality. As The Directrice and her readership knows, tailoring makes huge difference in achieving a polished fit!
The Directrice, (5 x 4) years out of law school, suddenly feels very old, needs time machine for personal reasons. Cannot be bothered with saving humanity from dressing inappropriately.
Let's all thank ARS for sharing her fantastic tunic with us as well as providing a break from photos of me!
ARS Is Wearing . . . Sunglasses: Ann Taylor; Tunic: House of Sunny UK; Black Shirt: Uniqlo; Ankle Pants: Gap; Shoes: Franco Sarto; Clutch: Sisley