Lasers have brought extraordinary advances to the inhabitants of our little planet. Lasers have given us: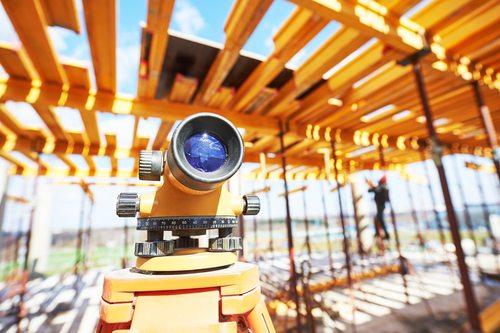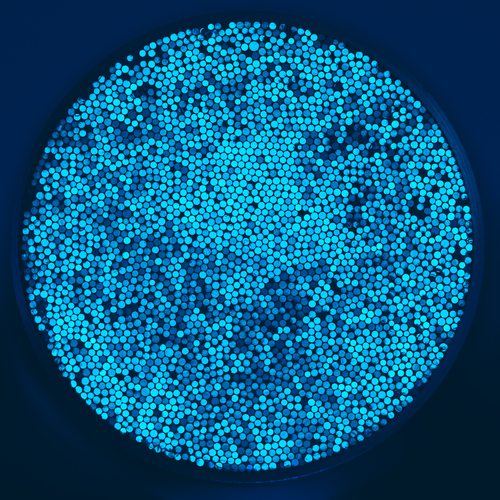 But the most extraordinary application of laser technology, in the context of this blog, is laser-printing, which in turn has given us this:



It's my hideo-marvelous™ Clover Canyon tunic.


Hideo-marvelous means "hideous yet marvelous." Though trade-marked, I hereby give you the right to use the expression freely as much as you need to. Hopefully you won't need it often.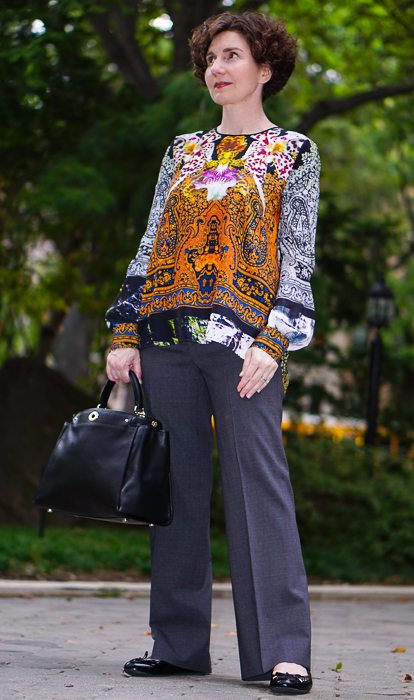 Don't be afraid. Come a little closer to see.
I am holding my arms in this unnatural, affected pose to show you how graceful this blouse is . . . if you can overlook the print(s).
The fabric is very fluid, so the full sleeves, which end in a tight cuff, bell a little bit; the uneven, split hem has movement. The back closes very loosely; four buttons with looped button-holes leave significant gaps, so a full coverage camisole is necessary.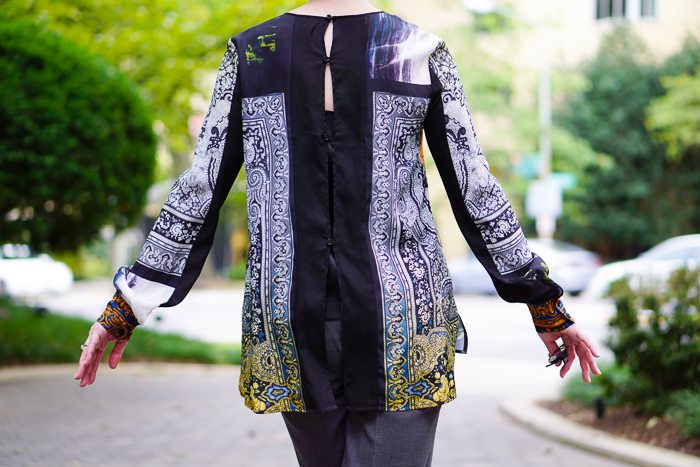 A blouse like this needs some neutralizing to be worn in an office setting; a black cardigan comes is very handy at times like this.
This blouse has to be the most unlikely thing in my closet, but I really love it. It's good to occasionally wear something out of character to work. [N.B. It's also good to occasionally wear something that makes you look pregnant.] You want to keep your co-workers on their toes and you certainly don't want them to take you for granted.
For those of you curious about my previous turn as Auntie Mame, you might want to check out this earlier post, as well as my thoughts on the fatal allure of prints.
Blouse: Clover Canyon; Cardigan: Nanette Lepore; Pants: JCrew; Bag: Coach Gramercy Satchel; Shoes: French Sole New York