A lot of people avoid black in the summer. Scientifically speaking, it is true that black absorbs light, but whether that absorption turns into heat depends on the fabric and the cut of your clothes.
Personally, I think of black as an ally in the summer because it hides perspiration better than any color. So, if I am going to the ballpark on a hot evening or (oh my) for a day game, I am likely to wear a black sundress . . . and boil elegantly inside my own skin without anyone noticing.





For work, I sometimes wear this floaty silk blouse and unlined, tropical weight wool trousers.




Although this blouse is loose and floaty, it's not a total tent. The yoke sits nicely across the shoulders and collarbone and it fits closely through the bust.

O.K. Maybe it is a tent. But because the fabric is very light, it's an elegantly draped tent.

Come a little closer to see the yoke which closes with long ties that I have fashioned into a bow.

It is much easier to tie a creditable bow with lightweight, soft fabrics than stiff ones. Stiffer fabrics, though, will hold the shape of a square knot more effectively. Just an observation, if you are ever wondering whether to tie a square knot or a bow.
To finish things off, a rock crystal necklace and a substantial black watch.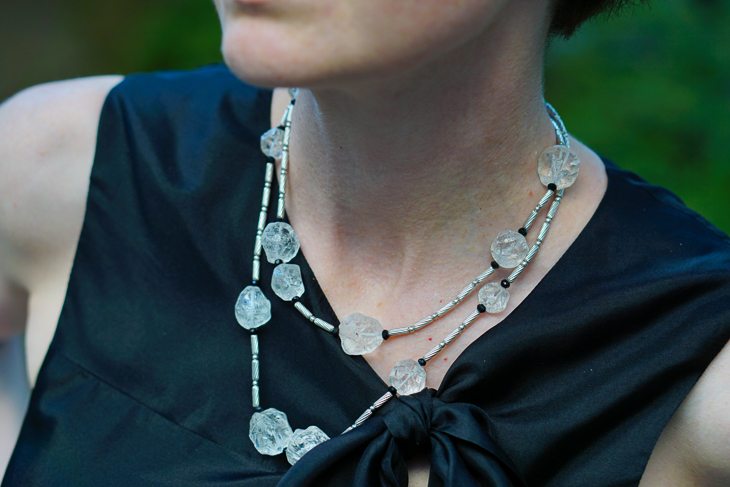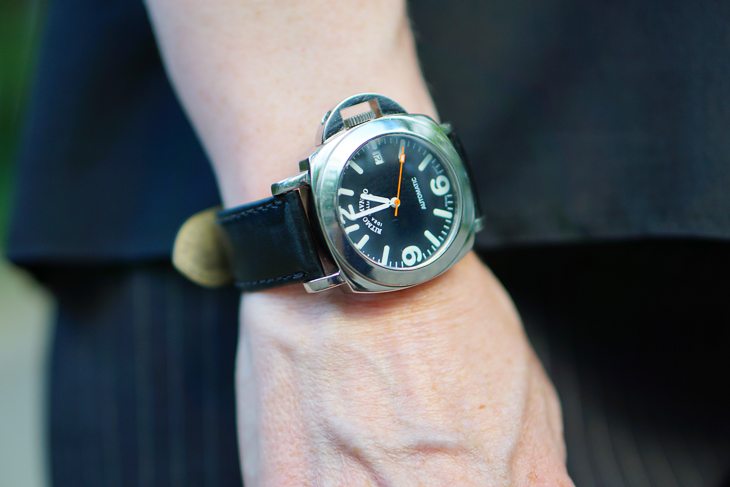 Blouse: Theory; Pants: JCrew; Necklace: David Yurman; Watch : Ritmo Mundo; Bag: Coach Gramercy Satchel