Dear Readers:

Thank for your thoughtful messages! It's so good of you to write. Hearing from you always lifts my spirits.

I'll be back. Perhaps next week. The Photographer and I are fine, holed up in our apartment trying to minimize the spread of coronavirus and avoid the oppressive heat of July.


To tide you over, I offer the best part of myself: my cats.
You may remember the photo of
Mr. Orange and Philo
hiding under a coverlet? It was such a great photo that I asked The Photographer to have it made into a puzzle for my father, for Fathers' Day. What better gift could I give, I ask you.*
And then of course I wanted a copy of the puzzle for myself. I put it together over the course of a weekend and then showed it to Mr. Orange.
This photo is so great, I think you need to see a larger image.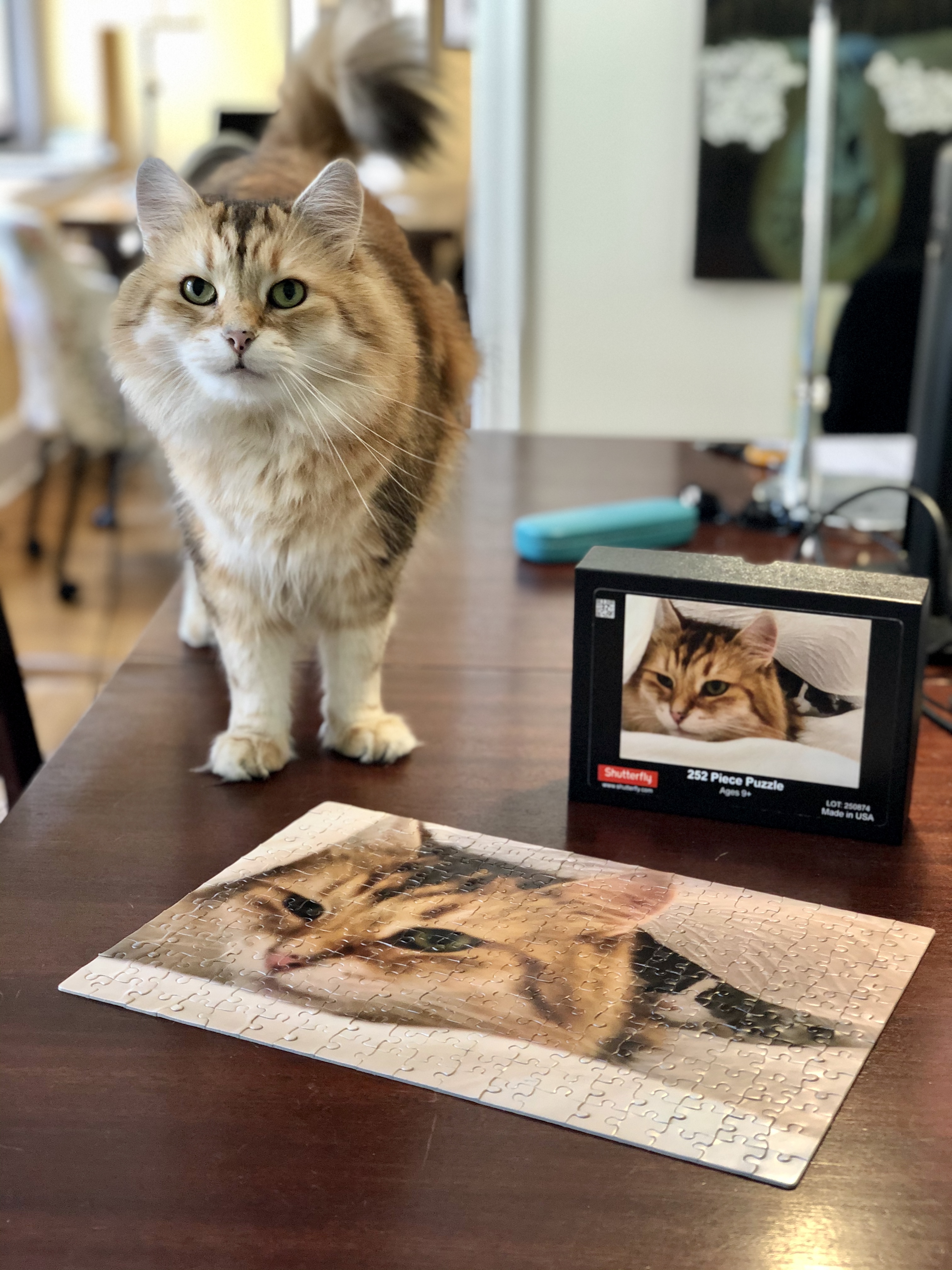 * As strange as it may seem to give someone a puzzle made from a photo of one's own pet (not the recipient's pet+), I know my dad. He loved it! It made him laugh and he did it right away. He assembled his puzzle much faster than I assembled mine.

+ Note: My parents don't have a pet, but they are cat enthusiasts and they love me; therefore, they are always pleased to see a photo of my cats.