This post is a bonus post, not intended to take the place of a regularly-scheduled post.

I am pinched for time, and therefore am only alerting you — in the briefest of terms — to the fact that you always, always, need a khaki dress and a white blouse and I found a few things that might fit the bill. And they are on sale.
This dress reminds me of one that I own in
navy with white stitching
.
Wear it now with oxfords or brogues (esp. those with thick white soles) or during the summer months with platform sandals. Wear it with a striped jersey or white, short- sleeved blouse underneath or sleeveless as shown here.


How cute is this? I might change the buttons to a more flamboyant horn button.


I don't know how this blouse fits or feels, but I love how it looks. In many ways,
that tie at the waist solves the chief challenge of white blouses — which is making sure that they are full enough through the bust and hips without being boxy or shapeless through the waist.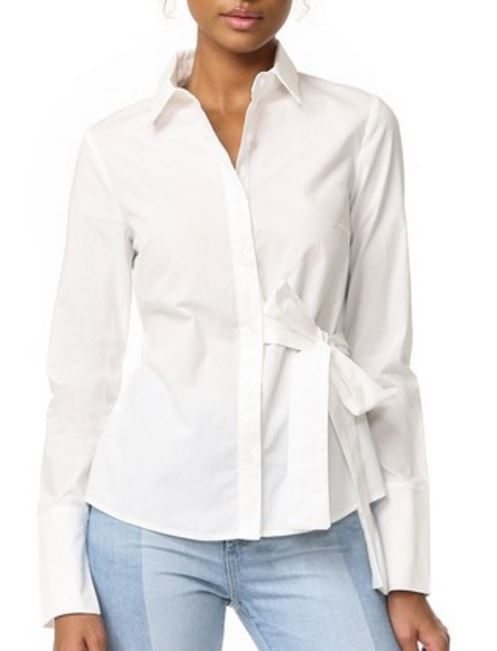 I hope you are enjoying your weekend. See you tomorrow!