I've been corresponding with a reader from Tasmania who works as a stylist and wardrobe consultant. She encouraged me to pay more attention to my pants. I promised her that I would go to a store — a brick-and-mortar store — and try on some current styles.





The search lead me to these pants, which I have fallen in love with.

The pants will be featured in the next few posts shown with a variety of tops. I am realizing as I look at these photos that you (readers) can't even see what these pants look like and to the extent that you can, they may look a little baggy and wrinkled. I have been wearing them all weekend . . .

I fear that this is not what my Tasmanian correspondent had in mind.
Let's set aside the pants (for now) and focus on my top — a peasant-style blouse strewn with flowers of every color like a meadow of wildflowers. I've attempted to constrain the blouse with a little corset-like top that you've seen
before
. It's funny that you've only seen it once, because I wear it with a number of different blouses.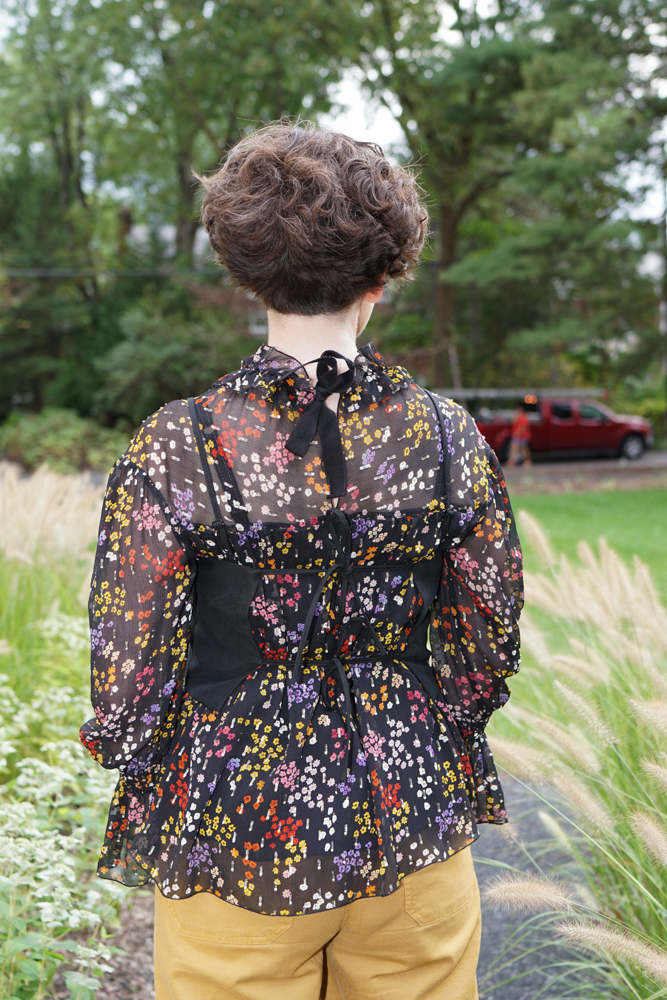 Note the pretty spot where we are. One of the neighboring buildings re-landscaped its backyard and made this lovely garden. They planted a number of flowering bushes that have attracted many bees.
I hope that was done intentionally, because we must have counted at least two dozen bees of different shapes and sizes. They were feasting on pollen and totally uninterested in us.



This fabric is really special. I think you need to come closer to take a better look.



Don't worry about the bees; come closer.



Do you see the gold and silver bars? It's embroidery with metallic thread.
The Photographer asked me to do something funny. So I surprised him with something unexpected: a roundhouse kick. Never underestimate The Directrice.



A special note for KM Down Under: Don't despair! I am still working on new pants.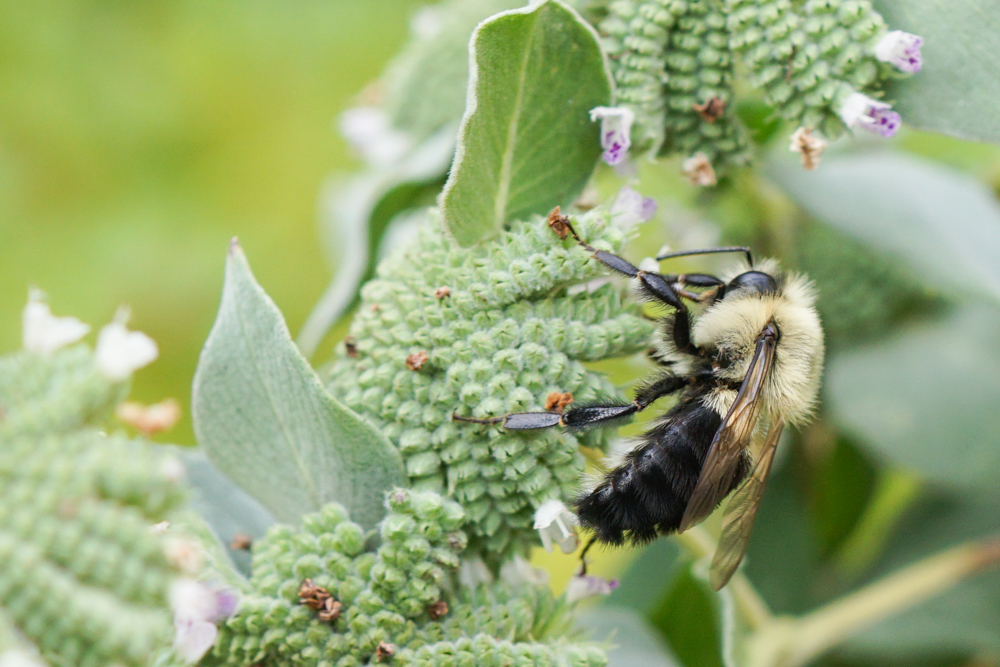 Pants: JCrew
Point Sur Wide-Leg Crop Pant
; Blouse: See by Chloe from YOOX; Little top: Staud; Shoes: Rebecca Minkoff; Bag: Marc by Marc Jacobs
* The Photographer took this photo. Small insects are hard to photograph.